10 Things you probably did not know about Manny Pacquiao
108.86K //
Timeless
The fight of the century broke the internet and most of the fans out there are still pretty much in a hangover. For some it lived up to the expectations and for others it didn't, but what mattered is the effort that both the boxers put in. Although, the end result went in favour of Floyd Mayweather Jr., Manny Pacquiao will be heading home with his head held high.He had the entire fan base behind him throughout the match and managed to win hearts, even though he lost the match. There is, however, more than what meets the eye when it comes to Manny, and here is a look at some of the things you probably did not know about him.
#10 He takes his cook along with him wherever he goes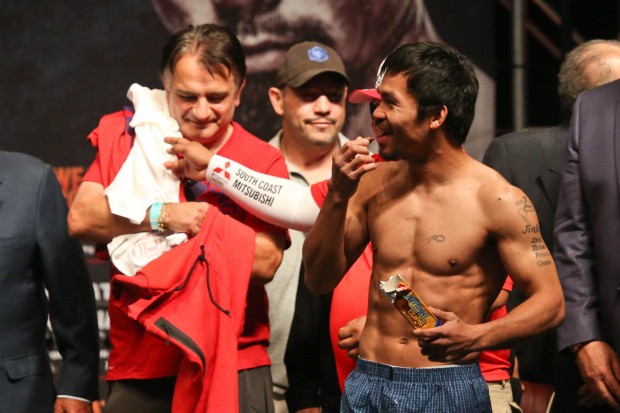 Being a boxer, there is a lot of travelling involved and one might not like the food in every place he or she visits. Manny overcomes this problem by bringing his cook along with him. The personal chef of Manny is known to cook exclusive Filipino Cuisine for the boxer and there is a private section in the main kitchen of Mandalay Bay reserved for him.
Steamed white rice and beef broth is what Manny eats for most of his meals while he drinks only warm water or something near room temperature.