Best Transfer bargains in Football Manager 2015
Football Manager 2015 is out and fans are really excited about the game. Which country to choose? Which club to manage? How much Transfer funds is available? Which player should I sign? All these questions will pop up in your mind once you click open the game.Initially, (depends on the club you choose) the funds maybe low and not what you have expected for buying the best players available in the market. There are more than 500+ players who are available in the market when you start the game. If you can't get your favourite player you can always buy another player for the position who is cheap and available. So, to ease up your work, we have listed here the best bargain players you could sign for your club. Sure there are more number of players available in bargain, but we have chosen only the best ten players who can make an instant impact for your team once bought.
#1 Eder Alvarez Balanta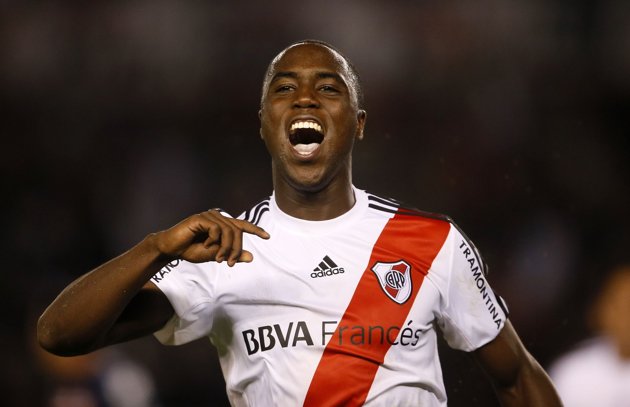 Team : River Plate
Position: Central Defender
Approximate Transfer fee: £6 million
The Colombian Central Defender is aged only 21 but is already a regular in National side as he is pacy, aggressive and is a versatile defender. His primary position is centre back, but he can be back up to left back position also. FIFA in their website described him as "left-footed, powerfully built, strong in the air and a fearless tackler ... blessed with skill and speed".
His best in-game attribute is Marking. He is surely a promising young talented defender who can be bought for a very less amount.