FIFA 15: Top 20 Players in the La Liga
FIFA 15 is almost out, and just a taste of it through the demo has got us excited. The player ratings are being revealed ahead of the grand release. To get us even more giddy, we take a look at the 20 highest rated players in the Spanish La Liga, which include some of the best players from around the world.
#20 Ivan Rakitic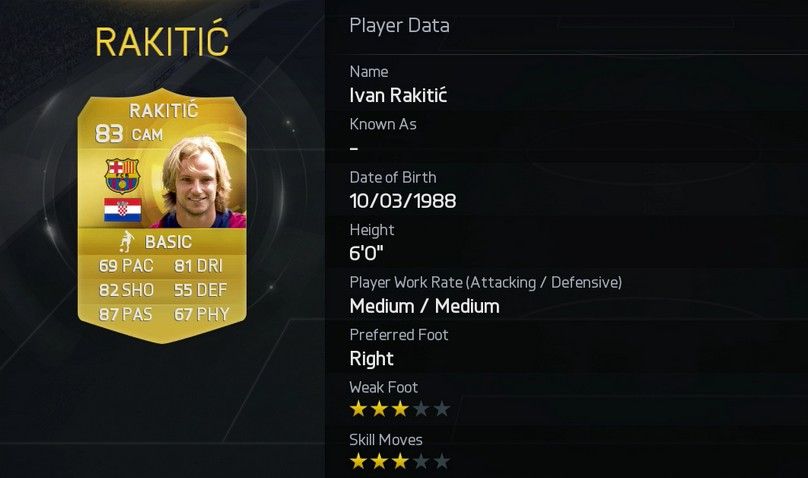 The first person on the list and taking the 20th spot is Ivan Rakitic. A new signing for Barcelona, he has hardly taken time to fit in and is already controlling the midfield and directing the play. A few more months and we may be seeing Rakitic reaching new heights.