10 best tips to succeed in Counter Strike
4.09K //
Timeless
Any individual who has stepped into the world of gaming has heard of 'Counter Strike'. This game can be regarded as the mother of the FPS genre. Counter Strike was the game that laid down the foundation stones for Call of Duty, Battle Field, Medal of Honor etc. Counter Strike is a game played between two teams, one being 'Terrorists' and the other being the 'Counter Terrorists'. There are many maps that allow for hostage rescue, bomb planting and general kill to win modes. The game requires a level of skill and team work if you are to succeed.I looked through other presentations that wanted to give tips on how to succeed in the game. However, I found that they are mostly asking you to find professional players who would support you in game. Team Work is an important part but, in this presentation we shall have a look at some of the other tips that will help you send your opponents to their bloody graves.
#10 Communicate With Your Team!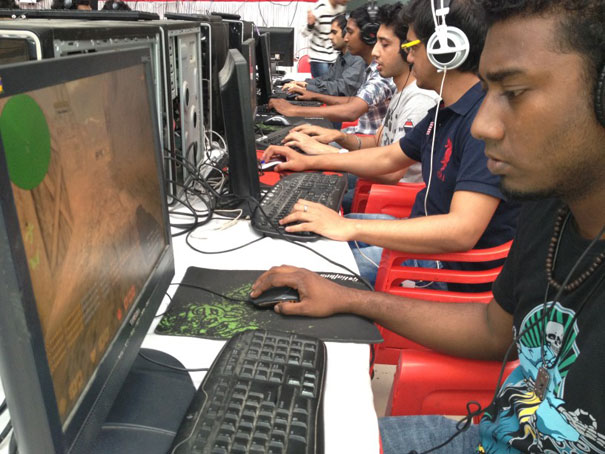 Let us face the fact; most accidents in the world occur due to lack of communication. Misunderstandings occur when the two individuals do not communicate properly. A game of Counter Strike is not very different! If you do not talk to your fellow teammates, their is a very high chance that you will lose the round. Communication is important as it helps you strategize your attacks and fight as a team.
So, next time you play, press the buttons in your team that will help you say 'Roger That!', 'Cover Me!', 'Stick Together Team!.' If you want to talk rather that hearing your game character, you can do so using the voice chat feature in game.