15 Best Xbox 360 Games
3.22K //
Timeless
Since its release in 2005, Xbox 360 has became one of the best selling consoles of all time and is currently placed in sixth position in the highest selling video game console in history. Obviously PlayStation 2 leads the list with Nintendo DS console taking the second place. But, after its high failure rate, mostly because of "Red Ring of Death", Microsoft released two re-designed models: Xbox 360 E(lite) and S, which has sold more than 80 million worldwide. Xbox 360 was deemed to be most influential through its emphasis on digital media distribution and multiplayer gaming on Xbox Live.So far more than hundreds of games have been released for the Xbox 360 since its release, making the task very difficult in listing the best fifteen games for this console. But the games chosen here are some of the most entertaining, outstanding games that you can experience even now in your Xbox 360.
#15 Assassins Creed II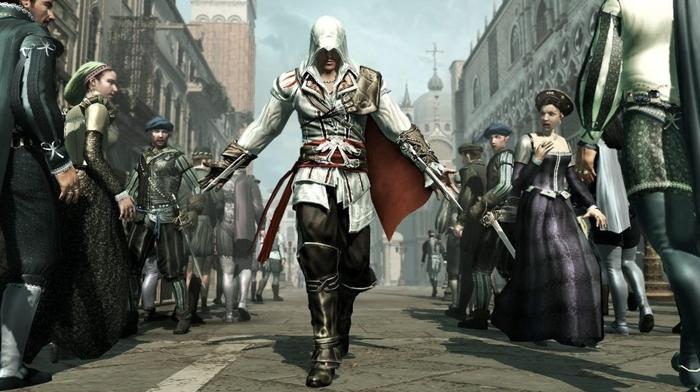 Assassins Creed II, is the second installment in the long running Assassins Creed franchise and the direct sequel to the first Assassins Creed game. This game is the first chapter in the 'Ezio trilogy'. This game takes place at the height of the Renaissance in Italy during the 15th and early 16th century.
The players can explore Florence, Venice, Tuscany and Forlì, as they guide Ezio on a quest for vengeance against those responsible for betraying his family. The game was followed by two direct sequels, Assassin's Creed: Brotherhood and Assassin's Creed: Revelations.