Top 10 Bundesliga Goal scorers in FIFA 15 Ultimate Team
When I took a look at the number of goals the gamers have scored in the FIFA 15 Ultimate Team Edition, it just reminded me how addictive this game is all over the world. People have been playing it non-stop and have been makingsome excellent bargain purchasesto score plenty of goals. After analysing the top 10 goal scorers in the French, Italian and the English league, we now switch our attention towards the German Bundesliga which has often been termed as a one team league in recent years due to the dominance of Bayern Munich. But how well have their players done in the virtual world? Lets take a look:
#10 Mario Gotze (1.98 million goals)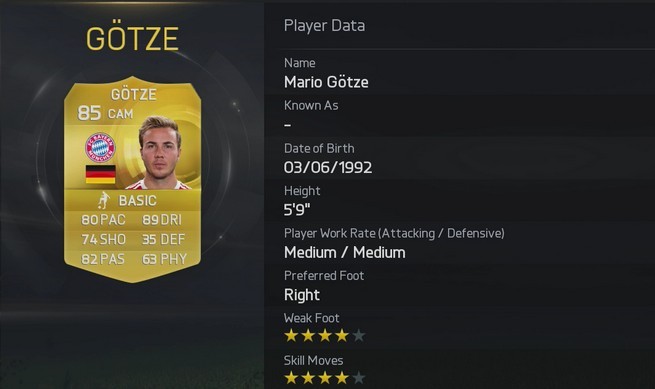 Club: Bayern Munich
FIFA 15 rating: 85
We start off with the man who will forever be etched in the history of German football despite being just 22 years old. Mario Gotze scored the only goal in the World Cup final to hand the Germans their fourth World title, and no wonder he is very popular among the gamers.
And that's precisely why he is among the top goal scorers despite being a midfielder for Bayern Munich.