Top 10 cricket commentators in the world
Timeless
This article only considers commentators currently active on a permanent basis.
#11 Special Mentions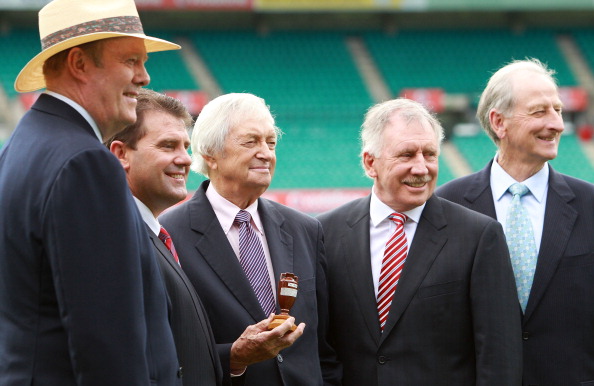 Here are some commentating greats who are no longer regulars on the scene:
Richie Benaud is most definitely the greatest commentator in the history of cricket. Sadly, age has caught up with him and isn't a regular in the box these days.
Tony Greig was a man for the big occasion. Be it the Desert Storm in Sharjah or the historic Eden Gardens Test in 2001, he was the man behind the microphone who made those matches even more memorable with his commentary. His death 15 months was a colossal loss for cricket.
Geoffrey Boycott's commentary is nothing like his batting. He loves a rant as much as he loved a forward defence in his playing days. Sadly, since his problems with cancer he has worked with radio rather television.
Bill Lawry was THE entertainer in the Channel 9 team since the 1980s. His partnership with Tony Greig is a thing of legend. Unfortunately just like his old pal Benaud, age has taken its toil on the man known as "The Phantom" and he apperaed for just one Test at the recently concluded Ashes.