Chelsea Review 2012: A Bittersweet year
1.08K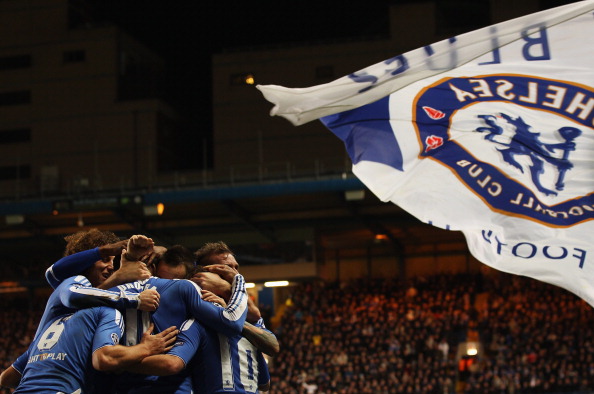 The year 2012 has been one full of great adventure for Chelsea Football Club and its fans. While the fans were celebrating their conquest of the Champions League in the month of May, seven months down the line they were disappointed, with the defending champions failing to qualify for the knockout rounds. In between all of this, Roman Abramovich found time to sack yet another manager to ensure at least some normality in the workings at the club. Let's look back at the year that was.
How will 2012 be remembered at Chelsea?
2012 was the year that Roman Abramovich finally realized his dream of winning the Champions League. The dream he had set out on achieving almost a decade back was finally realized by him because of Roberto Di Matteo, a care-taker manager.
The Champions League was the Holy Grail, and it was finally conquered. There was speculation of what Roman would do now that he had achieved what many perceived to be his ultimate goal.
The old guard at Chelsea now needed changing, and with this, Chelsea fans witnessed the start of their first transition under Roman Abramovich. Reduced roles for Lampard and Terry and with Drogba leaving the club at the end of the season, Chelsea now needed new heroes to look up to and lead the club forward.
Roman Abramovich would try hard but ultimately fail to convince Pep Guardiola to be the leader for this transition. Pep wanted the break and he would not give that away.
Roman spend more money on players he thought would fulfil his desire of watching an attacking and exciting Chelsea outfit. Hazard and Oscar came in for big amounts of cash, while they were supplemented with the buys of Marin, Moses and Azpilicueta .
John Terry's four match ban by the FA for racially abusing Anton Ferdinand, along with the court battle also was one of the leading talking points of the year. The four game ban and his subsequent absence from the team also highlighted the fact that the team lacked a leader other than John Terry. Although Terry's defensive skills are not what they used to be, what he adds to this side is his ability to organize the defense. The club has clearly missed his experience for the past few months as the side slipped from being first to third in the Premier League.
If it was Ancelotti who was treated with lack of respect last year, this year it was Roberto Di Matteo who was treated the same way by the owner.
It was clear since the start of the season that Roberto Di Matteo was never the first choice for Roman, and it was only due to a lack of choice that Roberto got a contract. Roman then waiter for Roberto to slip up and after Chelsea got knocked out of the Champions League this season, Roman took his chance and sent Roberto on his way.
The fans were not happy one bit. This time it was a club legend who had been disrespected and the fans revolted. The worst was yet to come though. Rafa Benitez would be appointed interim manager of the club and the fans were shocked and showed their displeasure by booing Rafa when he took charge of his first game.
In a period of one year, Roman had fired two managers. It seems as if some things will never change. Chelsea's off-field issues remain the biggest soap opera in English Football, and you feel that till Roman is there, that will not change.
You can expect something similar in the next year considering there will be a new manager to be found for next season, and possibly buying strikers in the transfer market.
Highlights of the year:
The Champions League victory in Munich which was won by Didier Drogba on Penalties.
The semi-final win over Barcelona was also another highlight. A match which was deemed as a Barcelona win before it even began, was miraculously won by Chelsea.
Another FA Cup was added to Chelsea's list of titles. Finishing with two trophies at the end of the season, when at one point, even one seemed a distant dream.
Lows of the year:
The competition that provided them with great glory also managed to provide them with the disappointment of the year. Chelsea, defending champions, knocked out of the Champions League in the group stages.
Roberto Di Matteo's sacking was another low point in the season, more so for the club fans, who saw their legend being sacked in typical Roman style.
Hero: Didier Drogba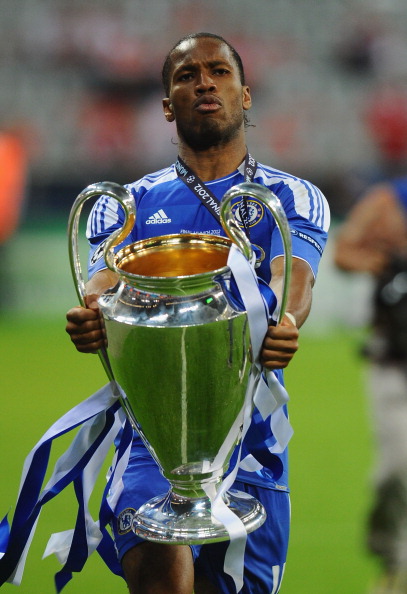 It was hard to look past this man, a force of nature in blue. He left London as a Chelsea hero, an immortal one. He left as many legends wish to – on a high, having won Chelsea the Champions League with the last kick of the ball in the blue of Chelsea. He was highly instrumental in what Chelsea managed to achieve last season.
To say that Chelsea miss a player like him is a gross understatement. He was known to stand up when it mattered most and last season he did exactly that.
Bayern Munich, Tottenham and Barcelona all felt the wrath of Drogba. Ferocious strength, finishing off any chance that he gets and committed to the Chelsea cause, he displayed all the qualities that made him one of the most feared target men world football has ever seen.
Didier Drogba left Chelsea Football Club as a Hero, and there are few who would begrudge him for that.
Special Mention: Juan Mata
What an absolute gem of a signing he has been. Juan Mata has been excellent for Chelsea this year, and is now an integral part of the squad. There were a few murmurs that Mata would be sidelined with Hazard being bought in, but that has not been the case with Mata just getting better as the season has gone by. Next year will be crucial for the Spaniard and he will hope that he can inspire Chelsea to greater heights and more trophies.
What does 2013 hold?
More changes to follow? More players to be signed? More money to be spent? These are some of the questions that Chelsea take into 2013.
The equation between Benitez and the fans will be one that will be interesting till the end of the season. It is an open secret that Roman wants Pep to replace Benitez at the end of the season, but whether Pep accepts the offer remains to be seen.
One thing that can be said with surety is that Chelsea need to buy a striker. They cannot continue to put faith in Fernando Torres alone. He may or may not return to form, but putting faith in only one proven striker for a club the size of Chelsea is a sin. Falcao seems to be the most obvious choice, but he will not be a cheap acquisition and it will be interesting to see what is then done with Fernando Torres.
There will be more changes to follow in the style of play and team personnel. Next year, around this time, Lampard and Cole may not be plying their trade for Chelsea, with doubts over their contract extensions.
All the attention will be on Roman and how he handles all of this will be subject to immense discourse  He has already tested the fans' patience by appointing Benitez, and so he may want to tread more carefully, though I doubt he cares, and will ultimately do what he feels is best for the club.
All in all, it is with great uncertainty that Chelsea enter 2013. It will be interesting to see where they go from here.