Grading the Indian tennis Olympic squad
2.94K //
05 Aug 2012, 00:10 IST
India has already won one silver and two bronze medals at the London Olympic Games. And with the boxers still in contention, we could be headed for our biggest medal haul from a single Games yet. But none of those would come from tennis. The squad that dominated the headlines in the weeks preceding the Games will return home empty handed. Here's our report card for the Indian tennis squad members.
Grade A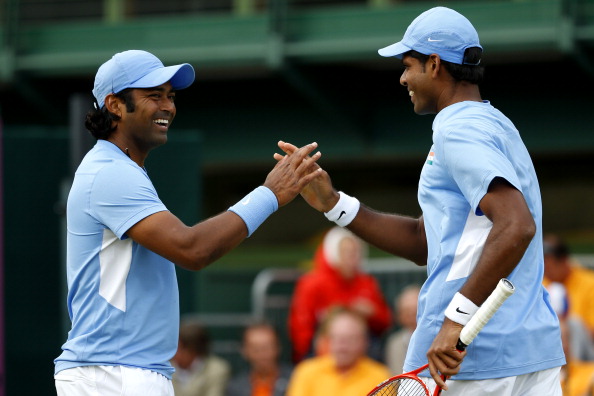 - The only member of our team deserving an A grade is Vishnu Vardhan. The 25 year old was drafted in as a last minute replacement after Bhupathi and Bopanna both refused to partner Paes. Vardhan is ranked around 300 in singles and 200 in doubles. But partnering Paes, the 25 year old did not let the occasion get to him. Instead he rose to the occasion and held his own alongside his much more accomplished partner. Vardhan and Paes beat the Dutch duo Haase/ Rojer in three sets in the first round and went down fighting to the second seeds Tsonga and Llodra in three sets in the second. Vardhan played admirably in the encounter against the French with his big serve and volleys making him a solid partner to Paes brilliant but flashy style. Even Paes, who before the event was wondering if Vardhan owned a pair of grass court shoes, only had nice things to say about his 94th partner – "I have to commend this guy Vishnu he's got a big heart and I've had such a thrill playing with him. He's a phenomenal competitor and he's got big stature as far as physique and things go and that is what champions are made of. I think that we've found a great talent here. I've always known that Vish is talented and on the world stage he is going to perform. Now we really have to nurture this talent. With a little experience, can you imagine?"
Whats more.. Vardhan also managed to get into the singles draw as the highest ranked alternate on site when German Phillip Kohlschreiber withdrew, going down to Blaz Kavcic in straight sets. Bopanna himself did not get his breakthrough until he was in his late 20s and by that account Vardhan still has a couple of years to make a transition into a more competent doubles player.
Grade C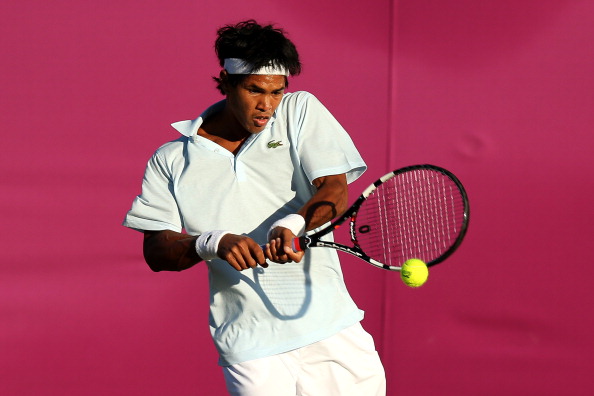 - for Somdev Devvarman and Rushmi Chakravarthi. That's what you get when there aren't too many expectations from you and you do nothing to upset the applecart. Six months ago, Somdev was ranked in the top 70 and one could certainly have expected him to win a round or two. But shoulder surgery has taken him off the circuit since the Australian Open. This was the Indian's first event since then and the rust clearly showed. Somdev is now ranked outside the top 400 and needed a wild card to make the draw in London, where he lost to top 50 player Jarko Nieminen in straight sets. That he chose to follow The Olympics by playing a Futures event in Britain next week rather than using his protected ranking to get into a more competitive ATP Tour or Challenger series event shows you just how far he himself feels his game is from its peak. For the 34 year old Rushmi, the chance to partner Sania was the reward of a 15 year career during which she won more than 40 ITF titles but never managed to come close to breaking into the top 200. Her perseverance and experience got her the opportunity to play at Wimbledon – something not a lot of other journey-women can claim. Rushmi and Sania were never really going to be a threat in the women's doubles and their three set loss in the first round to a Chinese Taipei team came as no surprise.
Grade D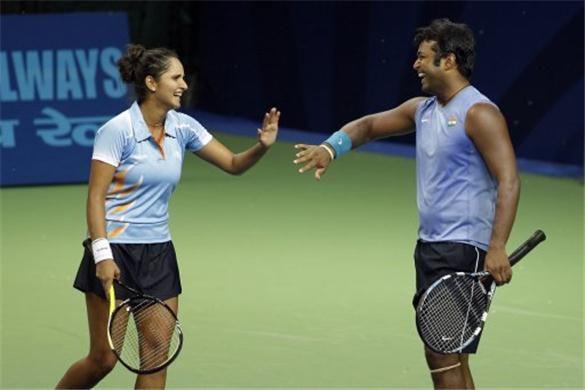 - for Leander Paes and Sania Mirza. While Paes and Mirza accounted for reasonably in the doubles section, the duo failed to fire in the mixed doubles – one of the big medal hopes for us. The duo played a superb first match against the Serbs Nenad Zimonjic and Ana Ivanovic but could not find the chemistry to beat the top seeded duo of Victoria Azarenka and Max Mirnyi, going down 5-7, 6-7. The Indians had several break point opportunities late in the second set but were unable to convert any of them. While Paes still has his 1996 singles bronze to take to his grave, this had to be Sania's best chance for an Olympic medal. At Rio 2016, she would be 29 years old and this writer is not so sure if she would even be competing till then.
Grade F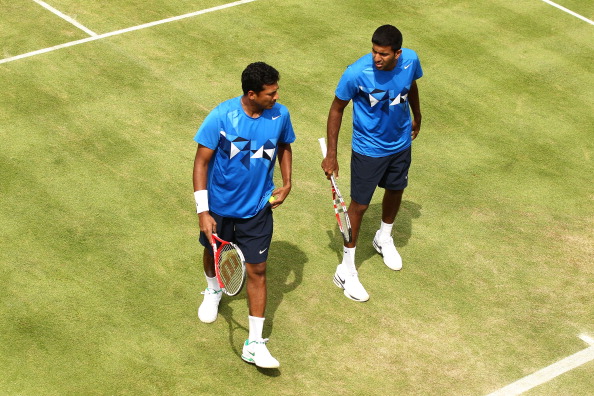 - for Mahesh Bhupathi and Rohan Bopanna. If only the two showed as much fight on court as they showed off-court, we could have come out with a medal in the men's doubles. After fighting to pair with each other and no one else, the duo survived a marathon nail biter against Mirnyi and his unknown countryman in the first round winning it 8-6 in the third set before going down to French duo Richard Gasquet and Julien Benneteau in straight sets. Gasquet and Benneteau are better known for their singles play but also ended up as the bronze medal winners in London. Their performance really leaves you to wonder if a Paes-Bhupathi pairing would not have atleast won 2 matches had they combined. Bhupathi will not be around for Rio 2016. If Bopanna wants, he can make it there. He would be 35 by the time the next Games come around. Lets just hope he does a better job of being the elder statesman of Indian tennis than Paes or Bhupathi have done in recent times.
Z
- for the All India Tennis Association. For not having the foresight to resolve the crisis before it erupted. For not having the dignity to play this out behind closed doors rather than through the media. For not making their selection criteria transparent and public well ahead of time. While the Olympics motto might be Faster, Higher, Stronger, the AITA in this case exemplifies everything that's wrong with the Indian sports system… Slower, Lower and Weaker!!