Hold your horses, Abramovich!
546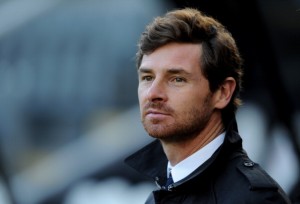 The impatient may not always be wrong on issues, but they are almost always wrong in their attitudes. 
-R.J.Rushdoony
Rushdoony might have quoted this after looking at Roman Abramovich's reign at Chelsea. Roman  might have been right in certain decisions, but the quest for silverware, especially the Champions League has blinded him to what is a unstable Chelsea side. Entirely ignorant of the psychology of the footballer, he assumes that with the right manager comes the right trophies, and if the manager is not living upto expectations, just replace him as you would a car tyre.
The result of this abtruse mindset is there for all to see. The Chelsea side once fabled for its consistency in getting wins, is now sadly lost its bearings and is careering just outside the top four spots, a luxury which they had taken for granted through their period of ascendancy.
Here's a list of the managers under Roman's unstable reign:
Name                                                     Played            Won           Drawn        Lost       Win %
Claudio Ranieri(2000-04)                200                  107                46                 47            54
Jose Mourinho(2004-07)                  185                   124                 40                21           67
Avram Grant(2007-2008)                 54                     36                   13                  5            67
Luiz Felipe Scolari(2008-09)             36                    20                    11                  5           56
Guus Hiddink(2009)                              22                     16                   5                     1           73
Carlo Ancelotti(2009-11)                    86                     55                  14                   17         64
Andres Villas-Boas(2011-)                 39                       19                  11                   9           49
So as evident from the table, Chelsea are having their worst season under AVB in Abramovich's reign in terms of results. But I do sincerely hope that this does not compel him to sack AVB.  This guy looks promising, and should be allowed some time to implement his plans.
This current crop is playing the best attacking football we have seen so far, as compared to the team under the previous managers, who laid more emphasis on a stable defense, and patient build-up play. AVB has rejuvenated Chelsea with attack-minded tactics, a high defensive line which allows the defenders to make interceptions and initiate counter-attacks. This recent dismal form may be owing to the difficulty of the players in adapting to the new tactical outlook. Certainly, fresh young legs would do a lot of good to aid AVB in his mission to catapult Chelsea to Champions League Glory.
So it is my humble request to Mr.Roman Abramovich to allow AVB to stay in the managerial hot-seat for some more time. Given some time, he will definitely work wonders and the day might not  be too far when Chelsea get rid of their 'boring, insipid' tagline and become synonymous with free-flowing attacking football. That is why football is called the beautiful game.