Indian cricket: Never invincible
Feature
26 Nov 2012, 14:24 IST
778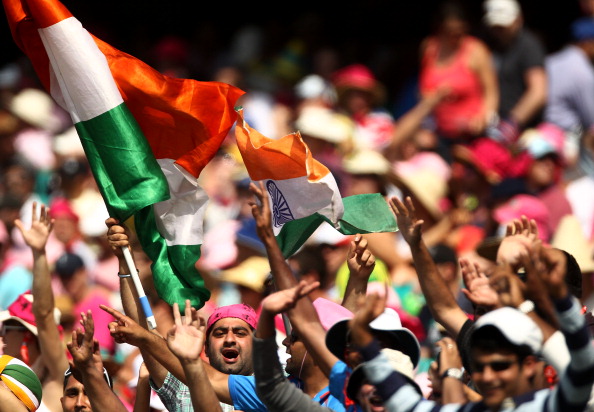 I was originally going to write this article after India's first Test match against England. That was also India's first Test win against England since the embarrassing 4-0 whitewash in England last summer. That is also why I really wanted India to win this cleanly. Win it 4-0. I also knew that we probably won't be able to, not because we're out of form or anything, but because we're a team of complacent  jerks. India is probably the academic equivalent of me. You know you can do well, so you study with the TV on and because 82 may not be 90, but its still good enough. Not enough commitment, basically. This is totally wrong though, because I despised Biology, but these guys are supposed to be doing what they love.
I'm glad I didn't write this article after the first test, because that would've been an article about how amazing everybody's performance had been and how we had massacred England. This loss and our current stand is a more factually correct representation of India's fortunes as a team. Even when we have the best players & are No. 1 in all formats; even right after we win the World Cup, we're still never invincible. We've never had the sort of reputation that Australia had under Ponting in 2003. Cricket Australia still scares me & with good reason. Those damn guys just don't like to lose. They just don't accept defeat. So I guess it all does boil down to the collective attitudes of the players.
Truth be told, we needed to lose this match. If we had won the test match series 4-0, we would've completely lost interest in winning the ODI's and T20′s  and basically made a dramatic circus out of the entire thing composed entirely of every match "going down to the wire". This loss probably helps to put us out of our complacency, which is India's biggest problem. That and of course, still allowing Rameez Raja at Post-Match presentations.
I think India has bigger problems than pondering over who will replace VVS Laxman & Dravid. We need to work on our mindset and how we approach a series. Is a 3-1 win good enough? Is it okay to go into a series with any other thought than to beat the opponent in each & every match? Should we be allowed to slack midway through a series because we've won enough matches? No. 3 ICC rank 'Chalta hai'?
I want our team to be unbeatable. I want to win so many games that I get bored of Cricket. I want to win everything in all formats. Because we can.