Observations on the World Cup - 2
546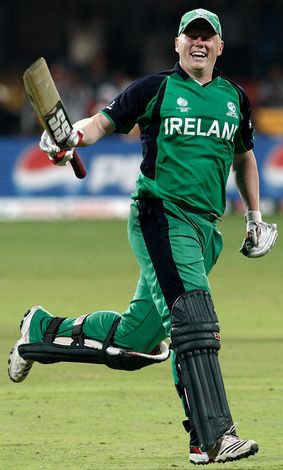 Since the last time I wrote, the World Cup has opened up lot more possibilities and more interesting games.  These are some of my observations/insights.
1. Ireland got balls – Ireland created probably the biggest upset in the World Cup. Minnows have won against the biggies but chasing down 328 under lights would have been a new experience for them. In this process they unearthed a new hero – Kevin O'Brien. His 50 ball century made the statisticians edit the record books but also proved a point to the anti-minnows. Even the match against India they put up a strong performance. India swashbuckling batting required 45 overs to chase 208.
2. Real pace still means real trouble, even in the subcontinent – Lasith Malinga, Kemar Roach, Australian pacers and Dale Steyn. These men had a point to prove and that is what they did. Roach and Malinga have taken hat-tricks, Steyn has been among the wickets with Tahir and Australian pacers have looked good. Fast bowling has always been a thrill to watch and that is just what this World Cup required.
3. Spinners are the flavor of the season -  Afridi has 15 wickets in 4 matches, Tahir has 11 in 3 matches and Benn has 8 in 3 matches. The list is long. Spinners have contained runs as well as take wickets. Teams are going in with at least 2 specialist spinners(except Aussies). The tactics of opening the bowling with spinners is being employed by most teams.
4. Players coming in and players going out – KP is out. Stuart Broad is out. Hussey is in. Morgan is in. The case of Hussey and Morgan is interesting. Both were supposed to be out for long due to injuries. But out of no where they are back into reckoning. Though time left is little these guys are capable of settling down soon. Hope to see from explosive knocks from them soon.
5. Bangladesh's own problem – Getting skittled out for 58 has made them public enemies. This resulted in some articles being written by who other than the all in all of Bangladesh Team Shakib Al Hasan. The article irked some of the former players and has resulted in a ban for the players to write columns in newspaper till the end of world cup. So much for a little nation.
6. High Impact Individual Contributions – Most of the matches have had a clear Man of the Match – be it Sehwag's 175 or Strauss's 158 or Afridi's 5 wicket hauls or Malinga's murdering spell. Most of the teams have relied on a power spell/hitting. The old days of contributions till down the order is rare to be seen. Taylor's 131* was bludgeoning at its best. 28 runs of Shoaib Akthar will stand out as an over to be seen over and over again.