Sreesanth jumps stadium wall to attend party
News
07 Mar 2012, 12:05 IST
560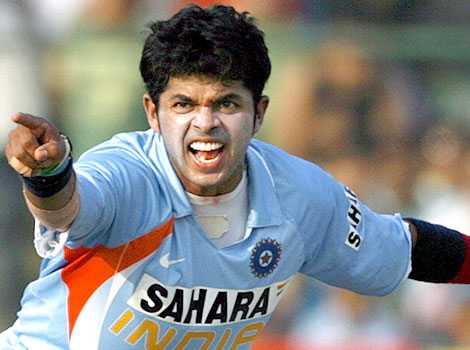 Sreesanth can't seem to stop his wayward ways that lands him in trouble. In a fresh controversy, the medium-pacer who is attending the Rajasthan Royals preparatory camp for the fifth edition of Indian Premier League allegedly jumped the stadium wall of Sawai Mansingh Stadium complex late in the night to attend a party.
It has been reliabaly learnt that the cricketer returned from the party in the early hours the next day, again scaling the wall. Aussie pacer Shaun Tait too reportedly joined Sreesanth in this act.
The Keral pacer has most often made headlines for wrong reasons other than cricket. The Royals including skipper Rahul Dravid stayed in the Rajasthan Cricket Association's academy inside the stadium complex during the camp. The complex is controlled by the Rajasthan State Sports Council, which has some stringent rules regarding entry and exit.
All movement in and out of the complex has to be entered in a register at the main gate. If a visitor staying at the academy or one of the hostels wants to go out of the complex after 7 pm, he needs to inform the sports council authorities.
Though the Royals refuted these allegations the sports council, however, is not willing to buy this explanation. It has formed a three-member committee to look into the matter.