The day in sports: 15th March
News
16 Mar 2013, 12:59 IST
1.09K
1. UEFA Champions League draw: Bayern Munich draw Juventus in big clash: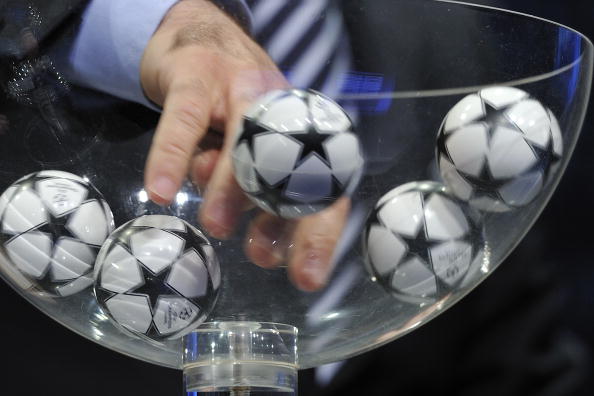 Two giants of the European game were drawn together in the quarterfinals of this season's Champions League, as Bayern Munich and Juventus were pitted against each other in the last eight of the competition. The first leg will be played on the 2nd and 3rd of April, with the return fixtures on the 9th and 10th of the month. Malaga drew German's Borussia Dortmund while Real Madrid face Turkish giants Galatasaray. Barcelona will take on Paris Saint-Germain.
2. Nadal beats hurting Federer to reach semis: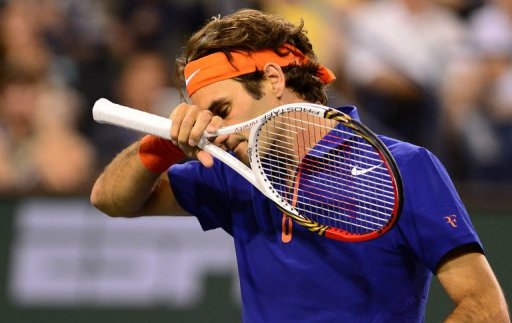 Roger Federer reacts after losing a point against Rafael Nadal on March 14, 2013 in Indian Wells, California. Nadal defeated Federer 6-4, 6-2 in their quarterfinal match at the BNP Paribas Open.
3. Saina brushes aside Tai Tzu Ying to march into Swiss Open semis: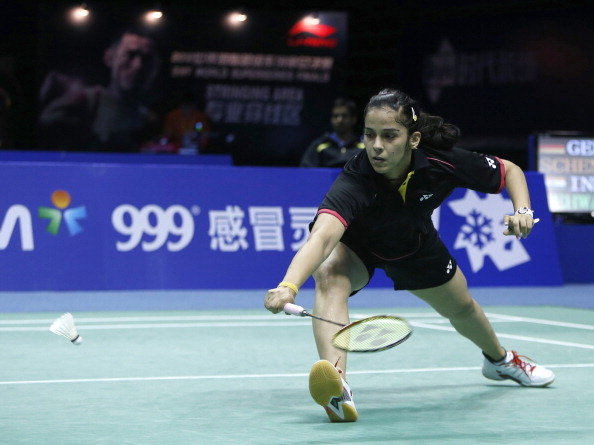 Saina Nehwal was at her imperious best as she brushed aside the challenge of sixth seed Tzu Ying Tai of Chinese Taipei to storm into the women's singles semifinals of the 125,000 Swiss Open Grand Prix Gold Badminton Championship in Basel.
4. Vettel fastest as Red Bull dominate Formula One practice: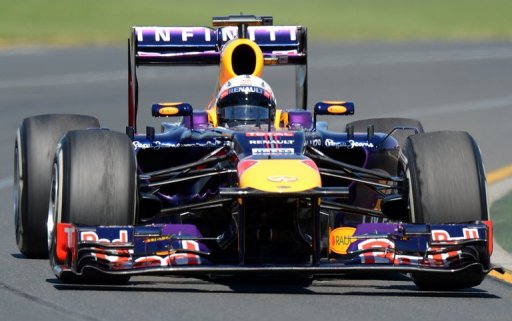 Red Bull's Sebastian Vettel of Germany, pictured during the first practice session at the Formula One Australian Grand Prix, in Melbourne, on March 15, 2013. Vettel — bidding for a fourth consecutive world drivers' crown — posted the fastest times in both practice sessions.
5. England enforce follow-on in N.Zealand 2nd Test: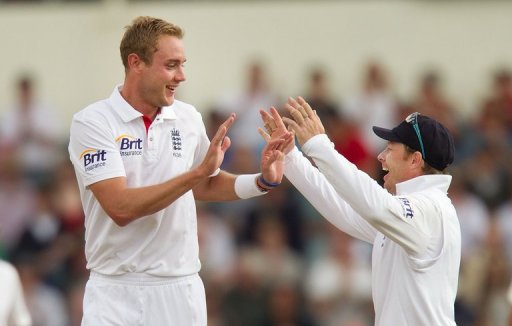 A six-wicket haul by England paceman Stuart Broad left New Zealand fighting for survival as they were forced to follow on in the second Test at Wellington's Basin Reserve on Saturday.
6. Irfan leads Pakistan to six-wicket victory: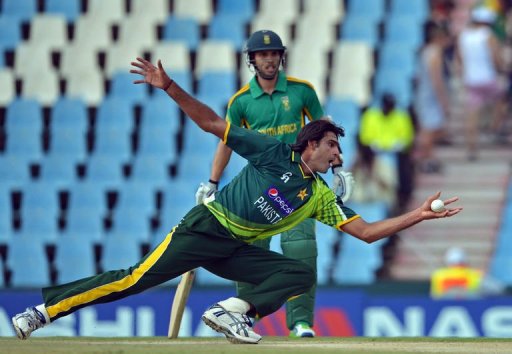 7. Howard leads Lakers past Pacers: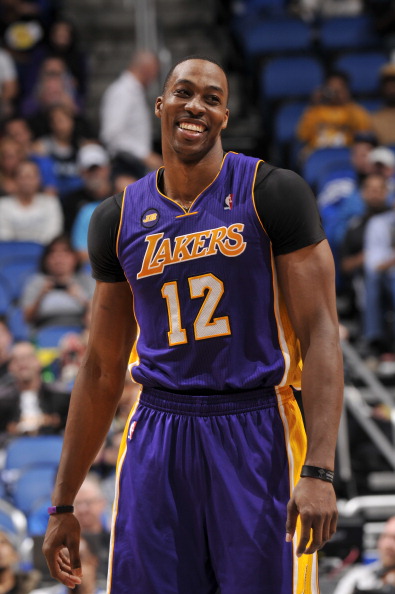 Dwight Howard scored 20 points and grabbed 12 rebounds while Kobe Bryant went scoreless in limited minutes due to an ankle injury as the Los Angeles Lakers beat Indiana 99-93.
8. Asian Cycling: Manisha finishes a creditable sixth: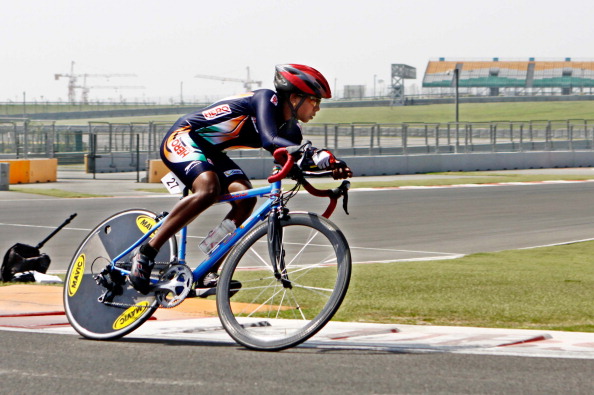 G. Manisha produced India's best performance in the road race competition of the Hero Asian Cycling Championships by finishing sixth in the 71km race at the Buddh International Circuit here on Friday.
9. Neha wins second title in Hero Women's Golf: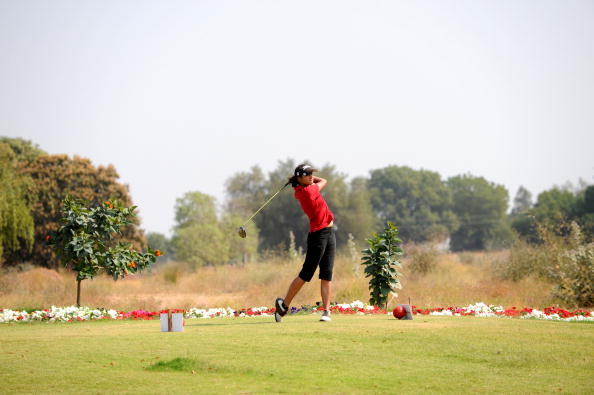 Kolkata golfer Neha Tripathi Friday won her second title of the Hero Women's Pro Golf Tour 2013 in the fifth leg at the Chandigarh Golf Club here. Neha shot three over 75 on the final day to finish with a total score of 224, three shots ahead of runners up Smriti Mehra.
10. Choi and Scott charge but Stefani keeps US PGA lead: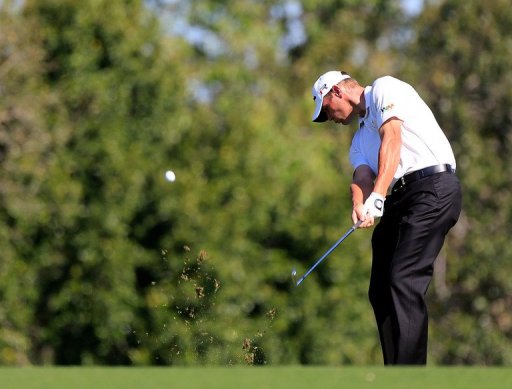 Shawn Stefani plays a shot on the 5th hole during the Tampa Bay Championship on March 15, 2013 in Palm Harbor, Florida. Australia's Adam Scott and South Korea's K.J. Choi charged into contention at the US PGA Tampa Bay Championship, but US rookie Stefani clung to the lead after 36 holes.
You can check the rest of the 'Day in Sports' series here.
And you can also have a look at the SportsKeeda calendar.