The good and the bad from the week gone by [25th Feb - 3rd Mar]
News
05 Mar 2013, 18:02 IST
3.98K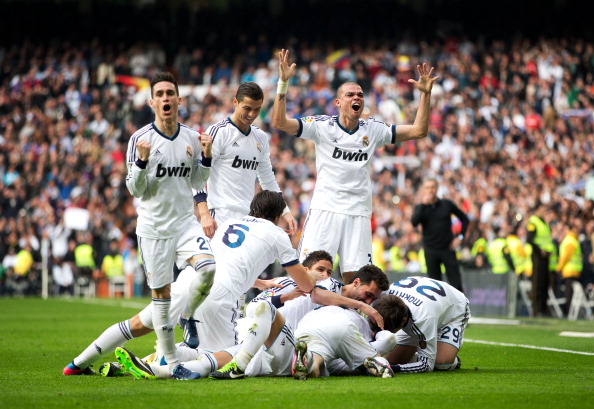 Another week has gone by with some sporting action across the globe and there were some noticeable events that took place. Here are few of the good and the bad moments from the past week for different teams and players in the sporting world.
Tennis:
1. Rafael Nadal won his second Mexican title in a one sided match with David Ferrer.
2. Martina Hingis heads the list of former players to be inducted into the International Tennis Hall of Fame later this year.
3. Novak Djokovic recorded his fourth victory in five years at the Dubai Tennis Championships after defeating Tomas Berdych in straight sets in the final.
Football:
1. A good week for Tottenham fans as they extended their lead over Arsenal by seven points by defeating the Gunners 2-1, not so much for their north London rivals though.
2. Shinji Kagawa became the first Asian to score a hat-trick in the Premier League.
3. Totti became Serie A's joint-second highest scorer of all time after scoring from the penalty spot in a 3-1 victory against Genoa
Cricket:
1. India took a 2-0 series lead against Australia as the tourists slumped to an innings and 135-run defeat in Hyderabad.
Football:
1. Barcelona's week went from bad to worse as they suffered two back-to-back defeats to Real Madrid in the Spanish cup and the La Liga.
2. Napoli were fined 20,000 euros after a section of fans threw firecrackers and flares towards Juventus supporters.
Cricket:
1. England didn't get the ideal boost before the Test series as they suffered three-wicket loss to New Zealand XI in a tour match at Queenstown.
WWE:
1. Triple H and Brock Lesnar's brawl left Lesnar badly injured.