The good, the bad & the ugly
Editor's Pick
03 Mar 2012, 23:43 IST
911
The tri series has now entered into its final stage. With just 3 teams into the fray, it is hard to imagine that the team that won the World Cup just 9 months back is heading back home. Not very surprising though this time, after seeing India's performance in the Kangaroo land for over 2 months. No team remained unbeaten in the 4 rounds, with each team having its own moments of glory & disappointments. Lets try to understand who were the Blondie, Angel Eyes & Tuco of this series.
The Good Old Lions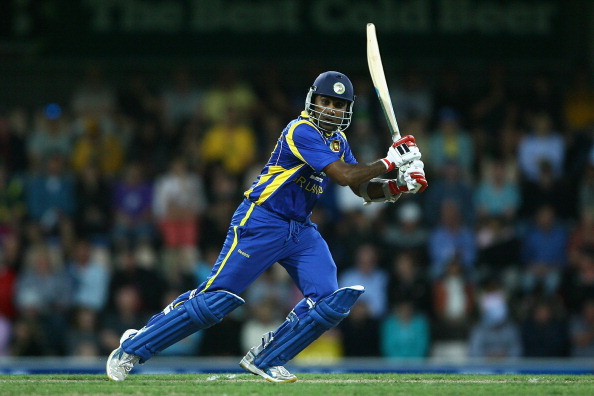 This team has always thrown quite a few surprises over the years. Beating the Proteas & the Kangaroos on their respective soil is no joke. Even within Sri Lankan team, there were a few good-bad-ugly things in the tri-series.
Good
Mahela has & will perhaps continue to earn respect in years to come. He was appointed the captain (again) just before the series but managed to extract the best from his boys to make it to the final, apart from his own good performances to boast about.
Bad
Not everyone is used to seeing the Slinga getting hit over the ropes on more than 1 occasion. Seemed Slinga had lost his greatness a trifle when he was belted for 24 runs by Kohli, managed to bounce back in next match but conceded over 50 runs. This is definitely not good for Srilanka. Dear Malinga, please  find your slinging form before you join Mumbai Indians team (Yes,  I am a MI fan.)
Ugly
Losing is a part & parcel of the game. But when you are at the receiving end of an onslaught and only the second run chase over 300 runs to be completed in less than 40 overs, then there is something to worry about.This shows that SriLanka do have cracks in their bowling & fielding, something which the Aussies might exploit in the upcoming finals.
Bad Kangaroos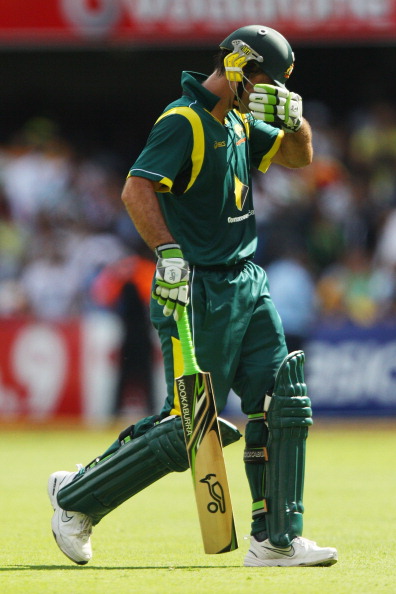 We are certainly not used to seeing the Aussies getting beaten on more than one occasion on their home soil. They have reached the tri series final all right, but not without a scare or two.
Good
One good thing about Australia is the strength of their bench. They had fielded a relatively new side but likes of Mckay, Wade, Pattinson did manage to hold against some well established names in opposition. David Warner was at his ruthless best and expected to come good in the finals too.
Bad
Shane Watson who is known for his devastating style  has been somewhat disappointing this time. Another unusual thing witnessed this time was  the inability of Australia to finish it off., with they letting Dhoni & Co. to scrap home earlier on  & they themselves  not managing to chase down 230 odd in the last match.
Ugly
Punter's untimely exit from the ODI world was a dark event. He has been a pioneer in cricket with he himself leading the side to World Cup glory on 2 successive occasions. But scores totaling 20 odd runs in 6 outings didnot help matters this time & the selectors (unlike BCCI ?) had no second thoughts in parting ways with the legend.
Ugly Days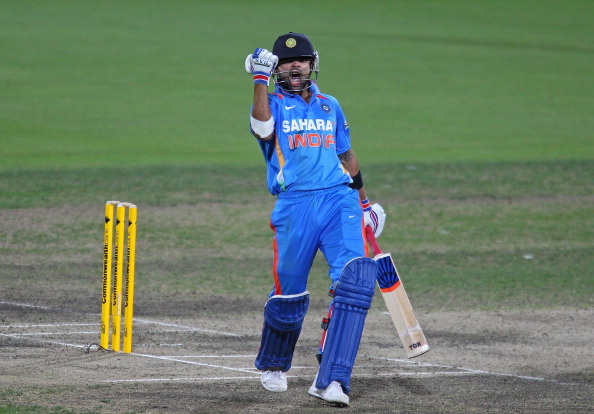 When you hope for positive results in matches featuring other teams, it says it all. One of the most disappointing tour has finally concluded for our team. There were a few green shots though among the overall rubble.
Good
We needed him—We needed " An Angry Young Man". We found him in Virat Kohli. He may be criticized for his attitude or showing off his finger. But he has that talent. He showed that during the World Cup also, only to be confirmed by his performance down under. Some other positive happenings were in the bowling department. Umesh Yadav wasn't bad at all. Even Irfan Pathan showed some glimpses of his good old days.
Bad
Sehwag might have done things that he should not be doing or vice-versa. First his performances over 2 months were nothing to boast of. Then we hear about his rift with the captain. The perfomances from the captain & Gautam Gambhir also can be arguably said to be bad.
Ugly
Not many may agree with me on this. But I feel time has come for the GOD to weigh his options. His performances were not at par with those set by his countless fans for him. To add to it we had our captain accusing him and other seniors for leaking 20 odd runs on big Aussie grounds. This  is not something we expect to hear about someone who has given everything for India over the last 2 decades. Whether GOD scores 100 100s or remains on 99 100s, his fans will still continue to worship him. A similar drop in form situation had occurred in 2007, but Sachin bounced back. Hopefully  a similar thing happens this time too. The last decision obviously rests with him.
Each team had its own share of good, bad & ugly moments but ultimately the 2 better teams have gone through. The finals are expected to be cracker of  a contest with a lot of see-saws expected & I am sure their fans are hoping for a good all round performance from their respective teams, not a bad or ugly one.