The Red Roast by Chelsea at Stamford Bridge
544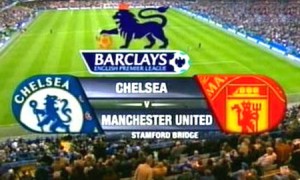 The battle between the Red Devils and the Blue Giants of English football was an epic. Last night's Manchester United v/s Chelsea English Premier League was full of action and certainly lived up to the billing. In spite of all the ugly performances this season, Chelsea somehow managed to beat the numero uno Man Utd with a score of 2-1. Was it because they really performed well? Or did they just get lucky? Here are some notable events that took place during the thrilling, exciting match.
Rooney's contribution for Man United
When the game started, the Blues had absolutely no confidence, when Nani passed the ball to Rooney, followed by a thunderous strike by Rooney during the 29th minute. Petr Cech, who apparently is one of the best goalkeepers in the world, could do nothing to save it. This goal served as a wake-up call to Chelsea.
Luiz, the star of the night
During the 54th minute, there was a sudden, unexpected goal scored by David Luiz, the 21 million pounds newly singed from Benfica. He emerged as a true warrior with his amazing defense skills for the night, but his goal was a real jackpot for the Blues.
Lampard's luck
Even though the United devils flaunted their usual aggressive behaviour on the field which gave the Blues an insane amount of free kicks, Chelsea got nowhere. However at the 78th minute, Frank Lampard blasted the penalty right down the middle, giving the Blues a 2-1 edge.
The Luiz-Rooney collaboration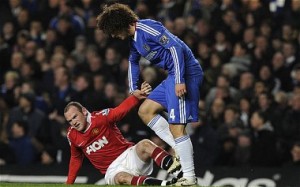 The most controversial moment in the match was a quarter hour from time when David Luiz deliberately tripped Wayne Rooney which most referees would have penalized with a yellow card (and which would have resulted in Luiz being sent off). Instead referee Martin Atkinson let the game play on, something Alex Ferguson would lambaste him for after the match.
The improbable triple save by Van der Sar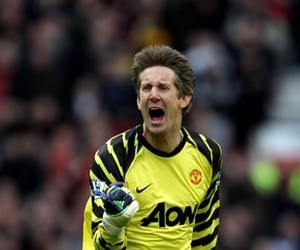 United could be looking for a new goalkeeper this summer since Edwin Van der Sar has decided to retire at the end of this season. This will definitely be a huge loss for the Reds, especially after he made the superb triple save from a Frank Lampard free kick. Van der Sar is not as good as Petr Cech in terms of statistics for the number of saves and goals conceded, but truly he's a quality goalkeeper.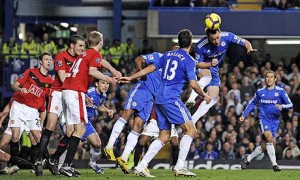 All in all, it was a wonderful night for the Blues and totally worth spending 2 hours watching the Reds getting beaten fair and square! At the same time, the United performed equally well. However if they'd try and act less violent, there would be no scope for the massive amount of free kicks Chelsea recieved. If Chelsea play this well in the upcoming matches, there's nothing that can stop us from reaching the top!