This day in history: 13th March
News
13 Mar 2013, 12:12 IST
1.67K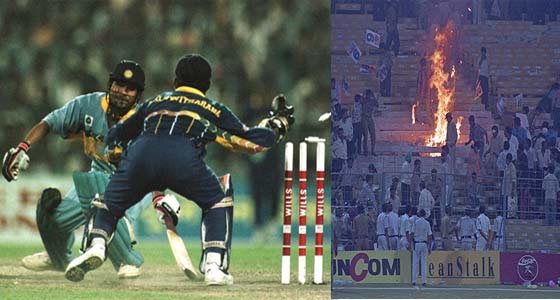 1929: Don Bradman scores his 2nd Test ton, 123 against England at the MCG.
1956: New Zealand win a Test match for the first time ever, after bowling out the West Indies for just 77.
1967: West Indian great Sir Frank Worrell dies.
1984: Last day of action in first class cricket for Greg Chappell, R Marsh and B Laird, who retired later.
1993: Vinod Kambli scored a second consecutive double century (both against Zimbabwe), at Delhi. He had an average of 136 after just 4 Tests.
1996: Semi-finals of the World Cup between India and Sri Lanka is abandoned following rioting by fans in the stadium. India were 120-8 in reply to Sri Lanka's 252. Fans set fire in the stand and pelt fielders with fruits and bottles.
1873: The Scottish Football Association was formed.
1989: Birthday of Chelsea midfielder Marko Marin.
1894: Horse racing starting gate was invented by England's J.L Johnstone.
1992: Martina Navratilova and Judy Nelson settle their galamony lawsuit (in support of rights for gays and lesbians).