This day in history: 31st March
News
31 Mar 2013, 13:25 IST
703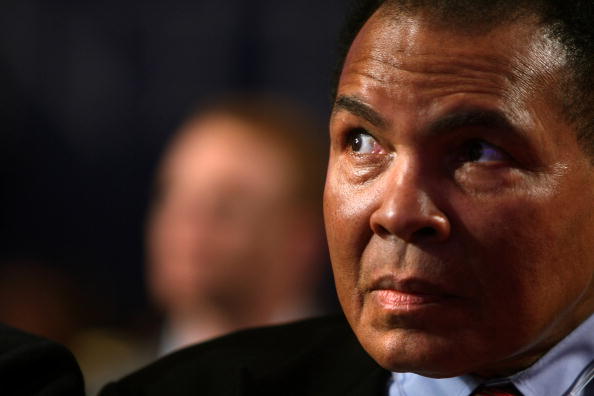 1992 : Delhi beat Tamil Nadu on 1st innings to win cricket Ranji Trophy
1995 : Bombay beat Punjab on 1st innings to win cricket Ranji Trophy
1877 : Test Cricket debut of Fred "Demon" Spofforth, Australia v England at MCG
1923 : Lawrie Miller, NZ cricketer's Birthday (opening batsmen in 13 Tests)
1946 : Aftab Gul, cricketer's Birthday (Pakistani opening batsmen in six Tests 1969-71)
1900 : Frank Milligan, cricketer (Played 2 Tests for England v South Africa 1898-99), dies
1995: `When the seagulls follow the trawler, it is because they think sardines will be thrown into the sea' Eric Cantona said darkly before striding out of the press conference  after winning his appeal against a two-week prison sentence for kicking an abusive footballer spectator in the chest in January.
2001: Former Arsenal, Manchester City, Chelsea and Leeds United footballer David 'Rocky' Rocastle lost his battle with cancer and passed away.
1973 : Ken Norton defeats Muhammad Ali in a 12 round split decision
1980 : Larry Holmes TKOs Leroy Jones in 8 for Heavyweight boxing title
1980 : Mike Weaver KOs John Tate in 15 for heavyweight boxing title
1976 : Cleveland Cavaliers clinch their 1st ever NBA play-off berth
1986 – 48th NCAA Men's Basketball Championship: Louisville beats Duke 72-69
1987 – 49th NCAA Men's Basketball Championship: Indiana beats Syracuse 74-73
1909 : Baseball rules players who jump contracts are suspended for 5 years
1998 : Wade Boggs, just 200 hits shy of 3,000 at the start of the season, hits the first home run in Tampa Bay history.
Do check out the rest of the 'This day in history' series.