This day in history: 12th March
News
12 Mar 2013, 12:21 IST
2.16K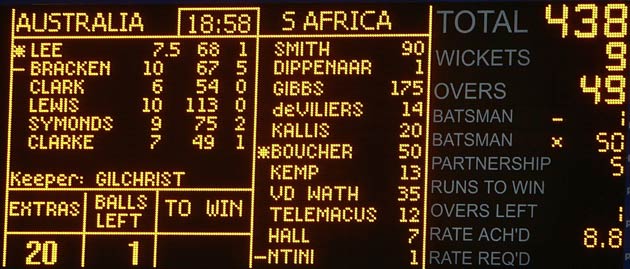 2006: Australia score 434 in one of the greatest ODIs ever, and South Africa reply with 438 in the very same match.
1982: First-class debut of West Indian great, Courtney Walsh, for Jamaica against Leeward Islands.
1881: Andrew Watson becomes first black footballer in the world to play for a national team (Scotland).
1900: Arsenal (then known as Woolwich Arsenal) played their record league victory, a 12-0 win over Loughborough Town in the Second Divison of English football.
1963: Birthday of Ian Holloway (manager of Crystal Palace)
2008: Chelsea's Frank Lampard became the first ever non-forward to score four goals in a Premier League match.
1985: Boston Celtics great Larry Bird scores a club record 60 points against Atlanta Hawks.