Villas Boas, player power and the Weimar Republic
If we weren't aware of it already, Andre Villas-Boas' dismissal as manager of Chelsea earlier today has confirmed for all to see that the biggest problems that Chelsea currently face are player power and the egos in the dressing room. After just ei...
Editor's Pick
06 Mar 2012, 02:40 IST
544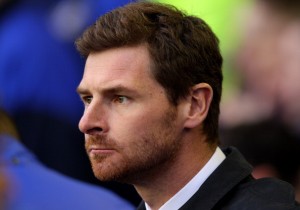 If we weren't aware of it already, Andre Villas-Boas' dismissal as manager of Chelsea earlier today has confirmed for all to see that the biggest problems that Chelsea currently face are player power and the egos in the dressing room. After just eight months in the job, club owner Roman Abramovich gave Villas-Boas the boot this morning after a gutless 1-0 defeat against West Brom, a decision that many had sensed was coming for many months.
Indeed, rumours about Villas-Boas' dismissal had been rife since as early as October last year, but many fans and observers alike were confident that Abramovich would stick by the man who he had paid so much for to pry him away from Porto and lead Chelsea to the "glory years" once again. So where did it all go wrong?
It's hard for anybody to argue against the fact that Chelsea have not performed well all season. Lackluster performances have become a common occurrence week after week, and the team have often looked disjointed and lacking any sort of motivation or belief. But what can be argued is who is really to blame, or, more appropriately, who is more to blame. How is Villas-Boas, clearly one of the hottest young prospects in the managerial world, meant to succeed at a club like Chelsea when the players run the dressing room and dictate who stays and who goes? How is anybody expected to work under that sort of pressure? Not to mention the fact that Villas-Boas was brought in to rejuvenate and renovate an ageing squad, helping to fulfill Abramovich's wishes of creating a Barcelona-esque dynasty.
These are unique and difficult circumstances for anybody to work under, circumstances which require full cooperation and togetherness from all aspects of the club. But that is far from what greeted Villas-Boas upon his arrival.
As has been the problem with previous managers, the senior players are so used to outliving whichever manager is currently at the helm that they are seemingly unable and unwilling to give them respect, knowing that only a few dodgy results could see them being dismissed by Mr. Abramovich's itchy finger. Furthermore, how can anybody at Chelsea hope for any sort of continued glory and success when managers come and go quicker than Terry with a teammate's missus?
The power that senior players hold is scary. Their influence saw the dismissal of both Luiz Felipe Scolari and Avram Grant, and now they have done the same to Villas-Boas, the man who was promised to the fans as the saviour of this fine football club.
Senior players seem to conduct themselves in a manner not dissimilar from those within the Weimar Republic during the 1930s; as soon as they get a little bit upset, they throw their toys out of the pram, storm out of the Reichstag and force another general election, hoping that next time their way is the way that the people will choose. And that's where Chelsea's problems lie. The players that hold "legend" status, such as Lampard, Drogba, Terry and Cole, are worshipped by fans. In their eyes, they can seemingly do no wrong.
And as beautiful a sentiment as this is on the outside, on the inside it's an extremely dangerous one, because how is any manager meant to compete with untouchable players like Frank Lampard? All it takes it one grumble from a Legend and the fans are immediately on their side, no matter who is on the receiving end of said grumbles.
With Villas-Boas gone, the question now is who will take the reigns. Benitez? Capello? Mourinho? Guardiola? As much as Chelsea fans may long for the return of The Special One, why would Mourinho want to return to work with a chairman that he disagreed so strongly with during his time in charge? And as for Guardiola, would he really be willing to leave a side as incredible as Barcelona for such a poisoned chalice of a job as Chelsea manager? I'm not convinced.
In my mind, Villas-Boas was – and still should be – the man to take Chelsea forward. As the Legends age and get crankier, their time of importance is nearing an end. This summer was to be a vital time for Villas-Boas to finally put his stamp on a new-look Chelsea side; a time to finally start molding the team into one that he could lead to European and domestic dominance.
For me, this season, Villas-Boas was working with a squad that just wasn't working; one that desperately needed a clear out once the summer break finally came. Wasn't that what Abramovich hired him for in the first place? When did eight months become a reasonable time to judge a man whose rebuilding of a disjointed side was to take nearer to three seasons?
Yet again, impatience and player power has struck at Chelsea Football Club. Yet again, the Legends have some serious answering to do. Yet again, the future looks bleak for Chelsea.
Written by Ben Cullimore
Follow him on Twitter @mnmlftbl
Please like O-Posts on Facebook
Follow the site on Twitter