Why Bosingwa should leave
1.16K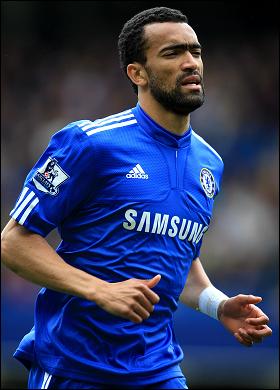 When Jose Bosingwa De Silva was bought bought from Porto in 2008 for a fee of $16 million, great things were expected of him. He was a speedy wing-back who often liked to bombard forward. His pin-point accuracy with crosses was lauded across the footballing world and with Paulo Ferreira having lost his form permanently, Bosingwa was drafted in to replace his fellow international team-mate.
And he did not disappoint. Under Scolari's reign, he found more freedom to bombard the flanks. He, along with Ashley Cole, were responsible for most of Chelsea's goals as they created havoc along the touch-lines with their speed and penetration. Things looked promising for the Portuguese who had finally found a new lease of life. He had become one of the mainstays of the Chelsea line-up, relegating both Ferreira and Branislav Ivanovic to the bench. But a serious knee ligament injury sustained against Aston Villa  effectively derailed his career, keeping him on the injury table for almost an year. That was the start of everything bad.
The Bosingwa that returned from injury was not the same Bosingwa of old. His darts down the flanks were becoming less and less frequent and when he did so, his crosses were met with pity by the opposing defenders. His unwillingness to track back often led to many goals, his domain being a favourite channel for counter-attackers to pass through. His defending, which was sub-standard before, has become pathetic now. He is regularly beaten by the player he is supposed to mark. One thing I found comical about him was the way in which he allowed charging players plenty of room and space by tracking back and back and back…until that player either drifted inside where he has lots of options available or just crosses into the box. I mean, why do you have to track back so much without even getting a sniff of the ball? I agree, it is a defensive tactic used to obtain time in which the charging player can be tackled but it becomes meaningless if the tackle does not come in.
Bosingwa's injury opened the gates for Ivanovic to step in and establish the right-back spot as his own. His solidarity in defense, coupled with his threatening and bulky presence in the flanks make him a better option than Bosingwa. It is worth noting that Ivanovic has performed more interceptions and tackles than him and also that a higher percentage of Ivanovic's crosses culminate in goals.
Bosingwa's performances since his recovery from the nightmare injury have been sub-standard, lacking in commitment and drive. That is why he must be sold by Di Matteo or whosoever is the manager next season and make way for fresh legs.