Why I think Andre Villas-Boas is the man to lead the Inter revolution
This summer is going to be the beginning of a new project for Inter, the start of bringing the La Grande Inter days back to Milan. One of the first moves this summer will be a managerial appointment. Amongst the list of names being considered is Andre ...
Feature
30 Mar 2012, 21:49 IST
551
This summer is going to be the beginning of a new era for Inter which could bring forth the La Grande Inter days back to Milan. The number one priority for Inter this summer would be the appointment of a manager.
Amongst the list of names being considered is the former Chelsea manager, Andre Villas-Boas.
Who is Andre Villas-Boas?
Andre was born in Portugal and turns 35 this year. I remember reading about Andre when people started taking notice of him during his tenure at Porto. One of the stories I had come across was when Andre was a young teenager living in Porto, he lived in the same building as Sir Bobby Robson. Andre being a big Porto fan decided to send a letter to Sir Bobby questioning his decision making on his team selection. When Sir Bobby asked for something to back up his words, Andre provided in great detail as to why certain players should play more than others. Andre at the young age of 14 provided statistics and analysed the performance of the Porto players. To put this in to context, this was the early 90?s, stats and analytical programmes and websites were largely non-existent.
Andre, during his time at Porto, began following Mourinho around as an analyst. When Mourinho went to Inter, Andre took the role of an assistant before leaving to join Academica in Portugal. A few months later Andre took the managers job at his hometown club of Porto and after great success Chelsea payed a reported 13 million to take him to London. Unfortunately it didn't work out for him and he was ultimately sacked.
A lot of people refer to him as a replica of Mourinho, but to be honest they have different styles, philosophies and approaches to the game but at the end of the day both appreciate the fine detail of tactics and analysis of the game. Andre was a keen admirer of Pep Guardiola at Barcelona and one could see similarities in the way they took charge of their team.
Villas-Boas – His achievements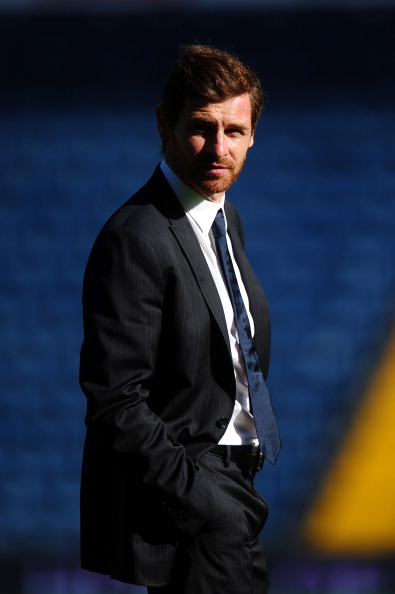 In 2011 Andre won everything there was to win in Portugal and achieved great success when his team won the Europa League. Andre's Porto also managed to go unbeaten in the same season. Some suggest that's nothing special as it's the Portuguese league but for any doubters what was so special was the style in which the feat was achieved. Out of 51 games played, Porto won 45 with only two losses to their name while at the same time scoring 135 goals and conceding only 36.
Andre was never given a real chance at Chelsea. He was not backed by the owner and some of the senior players as well. The English based players at Chelsea had a huge problem with him. In my opinion, that's English footballers for you, they don't like adapting to European ways and the ones at Chelsea felt it was their club and not his.
What's he like?
Andre is a very intelligent and analytical manager. He is a strategic thinker who has learned from the very best in his short career, and his motivation and attention to detail is exemplary.
Andre expects players to fight for him; he is a big motivator and will stick by his players. Players are expected to adapt to his system and be versatile on their approach to the game.
Playing style
4-3-3 appeared to be the formation that was used the most at Porto. Andre likes to use the width of the pitch. The 4-3-3 formation is usually a really efficient tactically drilled system incorporating slick fluid passing from the back line to the front line.
Other systems commonly used by Andre are the 4-4-2 diamond formation or the 4-2-3-1 which whenever I observed Chelsea, the latter seemed to be their preferred formation.
Looking at Andre's time at Porto, his tactical efficiency seemed to get more out of his players than perhaps some other managers were able to achieve. The best way I could explain this notion is through the Ranieri system. Ranieri is unable to utilise a system that is balanced in attack and defence and often the players look flat and lack the required direction from a confident manager. Andre could change all this if he was to arrive.
The Negatives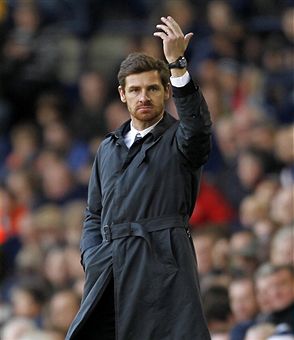 A negative point perhaps is Andre's wish to stick to what he believes in, and expect the team to mould to his ways instead of looking at choosing the best system for the team. But on the other hand if Moratti decides to back him with a couple of signings then to be honest Inter have the players for that system.
That sounds a little like Gasperini but Andre uses different formations. His approach to the game won't change while his fluid passing games and the style of play won't change too and for the sake of a good result someone might have to play out of position. Realistically this could happen on a short-term basis but as time goes on, after a few more transfers, it won't be a problem anymore.
Could Andre make an impact for Inter?
Everything about Andre would be beneficial to Inter. A strong character is what's needed at this point for Inter.
Time & patience is essential for anyone who arrives in the summer. Moratti and the fans have to be patient, instant success is unlikely. A step backwards could result in a huge step forward.
If Andre was backed in the transfer window, and was given the time to work with his players over a couple of seasons, I really believe that a whole new, positive system will be installed into the club. For me Andre is the right man to take us forward. It's a great opportunity for Andre and a great opportunity for Inter as well. With numerous young players in the team and a strong Primivera team, the future is bright but we must stick with a manger over the long haul. A style and ethos needs to be implemented to give the team and club a new character – a character of strength and superiority that would be visible on and off the pitch.
Andre Villas Boas gets my vote.
Forza Inter!!!