Indian squash teams ease through on Day 2 of Asian Junior Championships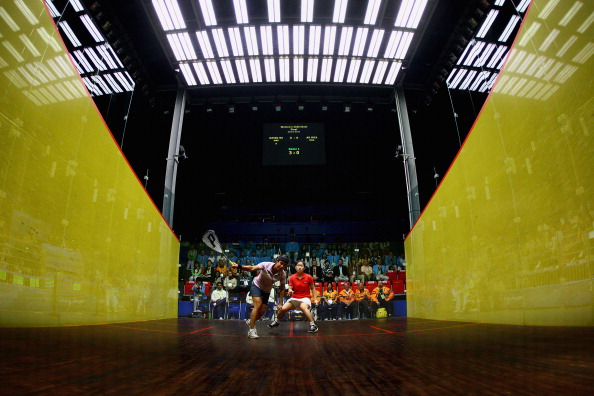 The Indian boys and girls teams consolidated their Day 1 performances with emphatic victories on Day 2 of the pool stage at the Asian Junior Team Championships being held in Seoul Korea.
In the morning session, the boys defeated hosts Korea, and went on to defeat Jordan later in the evening to top their pool. Their next match tomorrow will be the quarterfinals against Iran.
Likewise, the girls annihilated China in their morning match, dropping only 3 points in the entire tie, and comfortably defeated Korea in the evening. The girls play their final pool match tomorrow against Japan.
Results:
Junior Men
India bt Korea (3-0)
Kush Kumar bt Yoo Seung Ryung 11-9, 11-5, 9-11, 11-6 (3-1)
Madhav Dhingra bt Ryu Han dong 11-3, 11-0, 11-4 (3-0)
Mahesh Mangoankar bt Ko Young Jo 11-9, 13-11, 11-1 (3-0)
India bt Jordan (3-0)
Kush Kumar bt Mohammad Al Khasawneh 11-9, 11-6, 11-8 (3-0)
Deepak Mishra bt Hamza Alzubaidi 11-6, 11-7, 11-7 (3-0)
Mahesh Mangoankar bt Ahmad Al Saraj 11-7, 11-4, 9-11, 8-11,11-6 (3-2)
Junior Women
India bt China (3-0)
Aparajitha Balamurukan bt He Xin Ru 11-1, 11-1, 11-0 (3-0)
Lakshya Ragavendran bt Zhou Li Bo 11-0, 11-0, 11-0 (3-0)
Anaka Alankamony bt Duan Si Yu 11-0, 11-0, 11-1 (3-0)
India bt Korea (3-0)
Aparajitha Balamurukan bt An Ye Jin 11-3, 11-7, 11-5 (3-0)
Harshit Kaur Jawanda bt Eum hwa Yeong 11-6, 11-6, 11-3 (3-0)
Anaka Alankamony bt Park Min Ju 11-4, 11-2, 11-3 (3-0)