Indian squash teams win easily
2.01K //
28 Jan 2015, 19:46 IST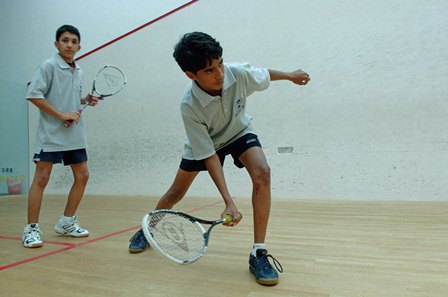 Kuala Lumpur, Jan 28 (IANS)
India did well to win both their Pool C matches in the boys' section on the opening day of the Asian Junior Team Squash Championship here Wednesday. The Indian girls were not far behind, winning the only match scheduled for them against Chinese Taipei.
"It was a good opening day. The boys beat Sri Lanka and Jordan with solid performances. A victory over Chinese Taipei tomorrow will help India top the pool. The girls too began well but have a tough match against Hong Kong on Thursday," said national coach Cyrus Poncha.
With Kush Kumar, Velavan Senthilkumar and Sandeep Ramachandran showing good touch, it was an easy affair for India against Jordan. None of the Indians dropped even a game as they registered a fluent 3-0 win.
Earlier, India started off on a confident note in both sections with 3-0 wins over Sri Lanka in the boys' section. Except for Velavan Senthilkumar, who conceded a game, all other Indians registered straight-game victories in the opening group league encounter.
The results:
Boys:
Pool C: India beat Sri Lanka 3-0 (Kush Kumar bt Ravindu Laksiri 13-11, 11-5, 11-6; Velavan Senthilkumar bt Shamil Wakeel 9-11, 11-6, 11-3, 11-3; Sandeep Ramachandran bt Rashendra Rajarathna 11-7, 11-3, 11-4).
India beat Jordan 3-0 (Kush Kumar bt Mohammad Alsarraj 11-9, 11-9, 12-10; Velavan Senthilkumar bt Ibrahim Abu Laban 11-5, 13-11, 11-9; Sandeep Ramachandran bt Abedal Kader Jeitan 11-6, 11-6, 11-8).
Girls:
Pool B: India beat Chinese-Taipei 3-0 (Harishit Kaur Jwanda bt Lu Yung Chi 11-1, 11-1, 11-1; Akanksha Salunkhe bt Hung An jung 11-1,11-1, 11-3; Adya Advani bt Wu I Chen 11-2, 11-2, 11-1).