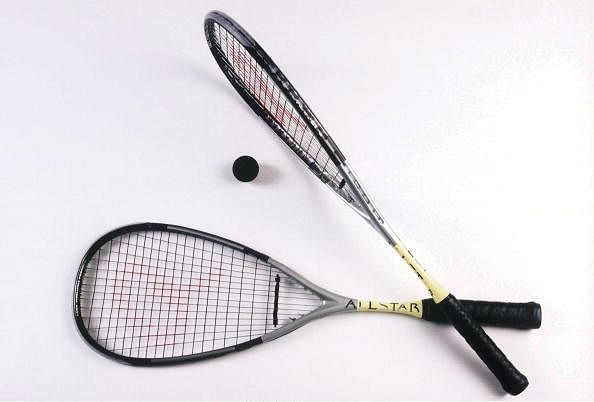 Nanjing - While the Indian boys entered the final defeating Hong Kong 2-1, the girls lost their semi-final fixture to Malaysia 0-2 in the Asian Youth Games Squash competition (team) here today.
India did well to bounce back against Hong Kong after losing the opening tie when Yogesh Madhav Dhingra went down to Lau T.K. in four games as both Kush Kumar and Vijay Meena won the second and third singles, respectively to set up a gold medal clash with Malaysia who beat Jordan 2-0 in the other semi-final.
Dhingra started off with an all round game of deep drives, delicate drops and effective boasts to go 1-0 up. From the second game onwards, he became progressively passive and eventually negative while Lau played aggressively throughout to win 3-1.
In the second singles, Kush played at an aggressive pace against Yuen T.H. and was in total control to take the first two games. In the third, after the first rally Kush appeared to have injured himself.
At 1-6 down, Kush was given a three-minute injury timeout. He got treatment and walked in with his leg strapped only to lose the third and fourth games.
In the fifth game, both players displayed top class squash, retrieving and playing delightful winners. In the end, Kush had slightly better staying power to win 3-2.
In the deciding third singles, both Meena and Lo C.H.C. began cautiously. The Hong Kong player used the openings better to take the first. Meena steadied himself to take the second and the third was close with Lo just about making it.
The Indian started aggressively in the fourth, but Lo defended brilliantly. However, errorsby Lo at crucial moments gave Meena the game. The decider game could have gone either way, but at 8-8, a string of errors by a tired Lo helped Meena to scramble home.
The results:
Boys (semi-final): India beat Hong Kong 2-1 (Yogesh Madhav Dhingra lost to Lau TK 11-6, 9-11, 6-11, 7-11; Kush Kumar bt Yuen TH 11-5, 11-5, 1-11, 11-13, 11-8; Vijay Meena bt Lo 11-13, 11-8, 8-11, 11-8, 11-8).
Girls (semi-final): Malaysia beat India 2-0 (Celine Yap bt Adya Advani 11-7, 11-9, 11-8; Vanessa bt Harshit Kaur Jawanda 11-9, 12-10, 4-11, 6-11, 11-6).
---