World Junior Squash Championships: seven Indians move into round 2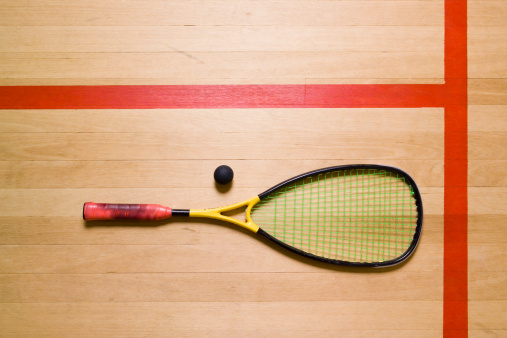 Rishi Tandon, Sachika Ingale and Tanvi Khanna progressed through to round 2 on a tough opening day for Indians at World Junior Squash Championships in Wroclaw, Poland.
While seven Indians progressed through to round 2, it was the spirited fight of Madhav Dhingra and Urwashi Joshi that remains the enduring memory from day 1 of the World Junior Championship in the historic city of Wroclaw.
Madhav Dhingra, coming off a 5th place finish at Dutch Junior Open, had a gruelling battle against Hungarian Nandor Gergo Papp, eventually falling to a 2-3 defeat in 53 minutes.
Madhav had two match points at 10-8 in the fourth game but Gergo Papp rallied strongly to pull that game out of the bag at 15/13. Madhav struggle to keep his length and depth with the Hungarian in the deciding game and went down 7/11.
In the women's draw, Urwashi Joshi put up a spirited fight against Kayley Leonard of USA but went down 2-3 as the American girl held her nerve on crucial points to knock the Indian youngster out in the first round.
Rishi Tandon impressed in a 3-1 win over Petr Zatrepalek of Czech Republic to move into the second round. Rishi and Petr exchanged the first two games before the Indian upped the tempo and raced away with the match, winning the next two games to 6 and 3.
Earlier in the day, Sachika Ingale got India off to a good start with an easy win over Hayley Hughes of New Zealand. Sachika was well in control in a straight games win over the Kiwi girl to set up a second round clash against Grace Mcervale of Australia.
Unfortunately, Adya Advani went down tamely against Katie Tutrone of USA in just 19 minutes. Katie was far more consistent and controlled in her shot selection and execution to end Adya's campaign in Round 1.
Tanvi Khanna also made it safely through to round 2 with an easy 3-0 win over Ayaka Shiraishi of Japan and goes up against Vanessa Raj of Malaysia in the second round.
Harshit Kaur Jawanda, Lakshya Ragavendran, Kush Kumar and Deepak Mishra received byes through to Round 2.
Results:
Sachika Ingale beat Hayley Hughes (NZL) 11/6 11/3 11/7
Katie Tutrone (USA) beat Adya Advani 11/6 11/4 11/7
Tanvi Khanna beat Ayaka Shiraishi (JPN) 11/5 11/1 11/4
Kayley Leonard (USA) beat Urwashi Joshi 11/6 8/11 12/10 8/11 11/9
Rishi Tandon beat Petr Zatrepalek (CZE) 11/7 9/11 11/6 11/3
Nandor Gergo Papp (HUN) beat Madhav Dhingra 8/11 11/8 8/11 15/13 11/7