Anil Kumble and TTFI join hands to teach Indian TT coaches
859 //
03 Mar 2013, 14:38 IST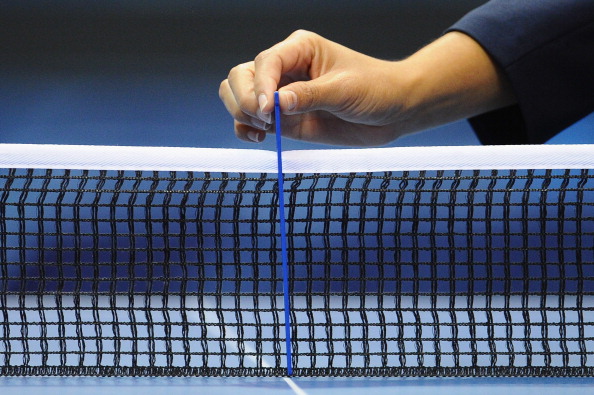 Indian table tennis has a lot of players with potential. But it still lacks qualified coaches. Only former Indian international Kamlesh Mehta and Bhawani Mukherjee are the two so far who have a coach's degree. Anil Kumble, the former Indian skipper, has silently joined hands with the Table Tennis Federation of India (TTFI), trying to fulfill the TTFI's needs in this perspective. Kumble, one of the directors of his Bengaluru-based sports management group, Tenvic, signed an agreement with the TTFI around 10 months ago, with its first object being to introduce a coach's education course for the country's table tennis coaches.
And in its effort, the company, in its first coaches' education programme, had invited the renowned former coach from USA and also one of the instructors of International Table Tennis Federation (ITTF), Richard Macfee to conduct the education programmes. The first coaches education programme has been launched for the qualification of level-one degree for the Indian coaches. The teaching and then examinations took place in three places – Ajmer, Indore and in Bengaluru, starting from October, 2012 to December 2012. More than 50 Indian coaches attended the course in the first phase of the course. TTFI secretary, Mr Dhanaraj Chowdhury, asked about the project, said, "This has been the first time such programme has been initiated. Generally, the federation used to rope in foreign coaches for the national teams before their any international tournaments. But after a discussion with Tenvic bosses where former Indian international player Basant Bharadwaj is also a director along with Mr Kumble, we has observed that Indian table tennis does not gain much with the roping in of foreign coachs on a short-term basis. That is why we had asked the company to give priority on this project first, that is create qualified coaches here in the country." Chowdhury added saying, "It does not mean that we are going to stop roping in foreign coaches before our any international tournaments. But simultaneously, we will start making coaches of international standard among our coaches."
Tenvic has already started planning of roping in another instructor following recommendations of the ITTF. It has been learnt that the next time, which will be in the winter of this year, instructors from either England or Sweden might come to conduct the coaches' education programmes. The programme, this year, is likely to be for the level-two degree.
However, TTFI is also planning to tie the knots of two state table tennis associations. West Bengal Table Tennis Association (WBTTA) and the North Bengal Table Tennis Association (NBTTA). Federation secretary said, "For last six years these two state association have been working separately. But that is affecting the strength of the teams in the national level championships. So, after April, we will start processing for the joining of these two state associations."