China's Xu Xin wins ITTF World Tour Grand Finals
640 //
10 Dec 2012, 17:46 IST
Hangzhou (China), Dec 10 (IANS):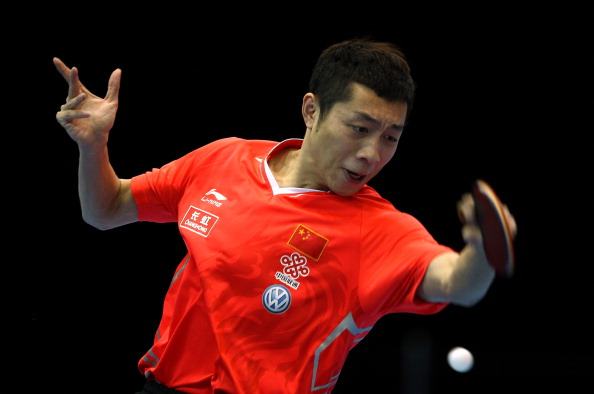 Top seed Xu Xin won the men's singles title at the International Table Tennis Federation (ITTF) World Tour Grand Finals here, beating Chinese teammate Wang Hao.
Xu, 22, won the Sunday's final in four straight games (11-8, 11-7, 11-6, 11-7) and thus reversed the decision of one year ago when he had suffered defeat at the hands of Wang Hao at the quarter-final stage in London, Xinhua reports.
It is Xu's first major title of his career. He collected $104,000 for this milestone victory, and Wang Hao earned $52,000.
In the women's doubles final, Singapore's Feng Tianwei and Yu Mengyu, who qualified for the year-ending tournament only after Romanian pair Daniela Dodean and Elizabeta Samara pulled out, defeated second-seeded Cheng I-Ching and Huang Yi-Hua of Chinese Taipei 11-13, 11-13, 11-8, 11-4, 11-3, 5-11, 11-2.