Dimitrij Ovtcharov wins Indian Open ITTF Pro Tour
20 June 2010, New Delhi: Top seeded German peddler Dimitrij Ovtcharov continued with excellent form and defeated Hyun Deok Seo from Korea in the finals of the Men's Singles at the NCC Indian Open ITTF Pro Tour 2010 being played at the Yamuna Sports Complex in the capital. The event was being considered as a test event en-route to the XIX Commonwealth Games 2010 Delhi. Over hundred players from 13 nations participated in the five day long event.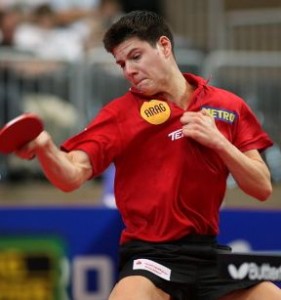 Dimitrij defeated his opponent in straight sets of 11-4, 11-9, 11-2 and 11-5 to become the winner of the prestigious tournament. Earlier, the top seed defeated India's Sharath Kamal Achanta in the semifinals in straight sets of 11-4, 11-6, 11-8 and 11-4.
In the men's doubles, Indian duo of Sharath Kamal Achanta and Subhajit Saha could not maintain their winning streak and lost to the winners of the event in the semifinals. The Korean pair of Sang Su Lee and Hyun Deok Seo went on to became the champions by defeating their opponents Ning Gao and Zi Yang from Singapore by 13-11, 14-12, 11-9, 4-11, 6-11 and 11-9.
In the women's singles, Japan's Sayaka Hirano comfortably defeated Mengyu Yu from Singapore in straight sets of 11-7, 11-6, 11-8 and 11-7. Earlier, Mengyu Yu defeated Korea's Ji Na Hwang by 9-11, 11-8, 15-13, 12-10 and 11-5 to enter in the finals.
In the women's doubles category, I-Ching Cheng and Yi-Hua Huang from Chinese Taipei defeated the Dutch duo of Jiao Li and Jie Li D by 11-8,12-14,6-11,12-10,11-4 and 11-6 to become the winner.