North Zone TT: Sanil Shetty, Madhurika Patkar claim top honours
843 //
29 Nov 2012, 23:12 IST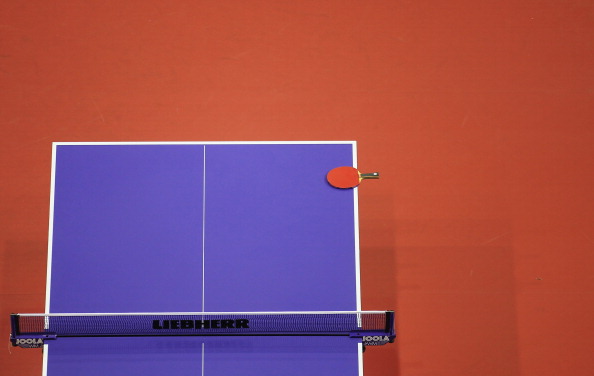 New Delhi - Sanil Shetty and Madhurika Patkar of Petroleum Sports Promotion Board (PSPB) won the singles titles at the North Zone National Ranking Table Tennis Championships at the Thyagaraj Stadium here Thursday.
Shetty powered his way to the men's singles title defeating his PSPB mate Harmeet Desai 11?8, 11?7, 9?11, 11?9, 12?10 for his fourth crown in a national ranking meet. The left?handed player pocketed Rs. 66,000 for the effort while Desai got half of winner's cheque.
Madhurika came back from behind to beat A.V. Nivedita of Airport Authority of India (AAI) 9?11, 4?11, 11?9, 11?8, 11?3, 11?7 in the women's singles final. It was her first major win on the domestic circuit since winning the National Games in 2011. The Maharashtra based paddler received Rs. 55,000 as prize money while the runner?up got Rs. 27,500.
The men's final saw patches of absorbing play. Shetty had done his home work against the rising 19?year?old and played to his strengths. He served well and whenever he got a loose ball on his forehand, the 23?year?old was quick to unleash his power?packed inside out drives for a winner.
Desai, who sent top seed Soumyadeep Roy packing in the semifinals, faltered at key moments of the match after losing the first two games. One?three down in the contest, he could not cash on a 7?3 lead in the fifth game. Shetty fought his way back to make it 10?10 before converting his first match point.
Earlier, Madhurika had to dig deep against Nivedita, who controlled the first two games with his consistent play. Madhurika soon realised she needed to something different to turn the tables.
She did that by putting more power into her drives, disturbing Niveditas' flow in rallies.
Madhurika had beaten top seed Poloumi Ghatak in the semifinals. Results (women's final): Madhurika Patkar (PSPB) bet AV Nivedita (AAI) 4?2 (9?11, 4?11, 11?9, 11?8, 11?3, 11?7); Semifinals: Madhurika Patkar (PSPB) bt Poulomi Ghatak (PSPB) 4?0 (11?6, 11?7, 11?5, 12?10), AV Niveditha (AAI) bt K. Shamini (PSPB) 4?2 (1?11, 12?10, 11?9, 3?11, 12?10, 11?8).
Men's final: Sanil Shetty (PSPB) bt Harmeet Desai (PSPB) 4?1 (11?8, 11?7, 9?11, 11?9, 12?10); Semifinals: Harmeet Desai (PSPB) bt Soumyadeep Roy (PSPB) 4?1 (11?6, 4?11, 11?8, 11?5, 13?11), Sanil Shetty (PSPB) bt Aman Balgu (RSPB) 4?3 (7?11, 11?7, 12?10, 5?11, 10?12, 11?4, 11?5).