Vikash Krishnan Wins Bronze For India In YOG
815 //
25 Aug 2010, 09:33 IST
Indian boxer Vikash Krishan won bronze in the boys' lightweight (60 kg)  boxing competition in the Youth Olympic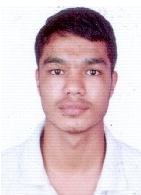 Games. Vikash defeated Daniel Echeverria of Mexico in the bronze medal bout. It was an easy outing for the Indian boxer where he overpowered his Mexican opponent without much hussle. The job became easier when Echeverria was disqualified in the third round of the bout. Vikash had earlier won the Youth World Championship gold medal and also has the Elite Indian National Championship title under his belt. With his past records Vikash was surely one of the favourites in the competition but luck went out of favour for him when he lost the semifinal bout against Evaldas Petrauskas of Lithuania. There is a lot of controversy about the decision of referee in the semifinal. The other Indian boxer in the fray, Shiva Thapa in the bantamweight (54 kg) category is assured of a medal as he reached the final defeating Zack Davies of Great Britain 14-4 after he got a first round bye. He will fight for gold tomorrow when he faces Robeisy Eloy Ramirez of Cuba.
The Indian table tennis had one more miserable day as the mixed team of Avik Das and Mallika Bhandarkar lost two of their three group stage matches to go out of the competition. The Indian pair lots 0-3 to Hong Kong and 1-2 to Thailand, while they won 3-0 against minnows Sri Lanka in between. Now they face New Zealand in the 2nd stage of the championship.
India now have seven medals of which 5 are silvers and 2 bronze and stand 52nd in the medals tally. China (29-16-5), Russia (16-13-10) and South Korea (10-2-4) continue to hold the top three places in the medals list.