#4. AEW star Diamond Dallas Page (DDP) has two daughters, two stepdaughters, and one granddaughter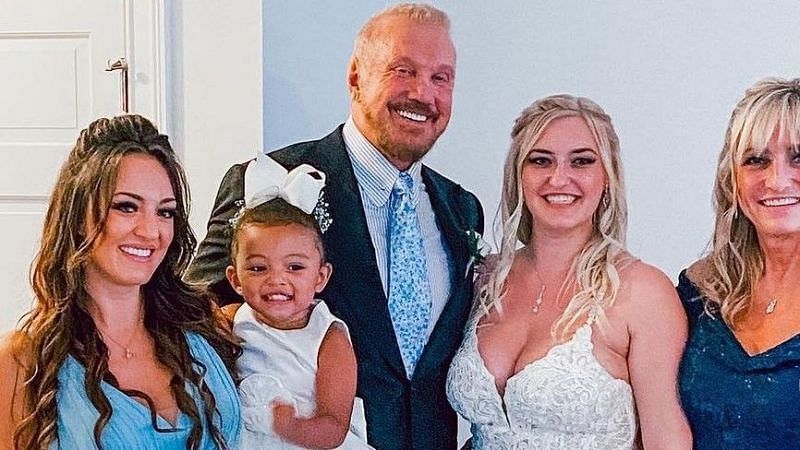 Diamond Dallas Page (DDP) is one of the biggest legends who recently competed in the AEW ring. Even though DDP is past his prime, he can still compete in a few more matches before hanging up his boots.
Page married Kimberly Page in December 1991. The couple divorced in 2005. In 2015, Page married Brenda Nair. They separated in 2019 and divorced a year later.
The AEW star has two daughters, one of whom is named after his first wife. He also has two stepdaughters from his second marriage.
That's not all, as he is also the grandfather of his first daughter Brittany Page's child Oakley Page Palmer.
"Everyone please help me welcome my baby granddaughter into the world! Oakley Page Palmer is her and I can't wait to meet her. Congratulations to my @TheBritPage and Darrion. she is #beautiful DDP," DDP wrote on social media.
"Just catching a catnap in between putting up Christmas decorations with my granddaughter Oakley #OPP @palmer.darrion @thebritpage @lexynair #priceless @ddpyoga," DDP wrote in another post.
Their social media shows that the family is closely knit and is always there for each other. His youngest daughter, Kimberly, also got married. DDP's stepdaughter Alexandra Nair currently works with AEW as a backstage interviewer.