AEW Dynamite is a wrestling television program which is produced by All Elite Wrestling (AEW). AEW Dynamite is also known as Wednesday Night Dynamite or simply Dynamite. AEW Dynamite is broadcasted on TNT in the United States. AEW Dynamite has been created by Tony Khan and is presented by Jim Ross, Tony Schiavone and Excalibur. The show has a running time of 120 minutes.
History
After the launch of AEW in 2019 and the inaugural Double or Nothing PPV on May 25, 2019, AEW started its weekly programming on October 2nd. The all-new wrestling programming was named Dynamite and is known as the flagship programming for All Elite Wrestling.
It debuted on WarnerMedia's TNT, marking the first time in almost two decades that a wrestling show was being broadcast on the channel. The last time such a show aired on TNT was before WCW went into closure. Airing on Wednesdays, Dynamite went head-to-head with WWE's third programming NXT.
After a thought fight with NXT during the initial days, Dynamite would soon go on to beat the show in ratings regularly due to a more extensive roster and major impact on storylines. After the introduction of AEW Rampage, Dynamite shifted to TNT's sister channel TBS in early 2022.
All Elite Wrestling Dynamite Roster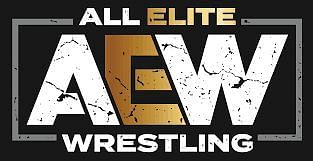 The AEW Dynamite roster consists of wrestlers who are signed up with All Elite Wrestling. The Roster also includes other on-air personnel like ring announcers, commentators, backstage interviewers, referees apart from a backstage staff. The program usually consists of scripted storylines and feuds. The wrestlers are depicted as heroes, villains, or less distinguishable characters. The AEW Dynamite results are usually scripted and staged.