SmackDown, also known as the blue brand of WWE, is a two-hour-long weekly sports entertainment program. From the 4th of October 2019, SmackDown has moved to FOX on Friday Nights, from the USA Network. In addition to this broadcast home, the show is broadcast internationally across continents on a variety of networks just like WWE's other showcase brand Monday Night RAW. WWE SmackDown is also the second-longest-running weekly television series in American history, right behind RAW.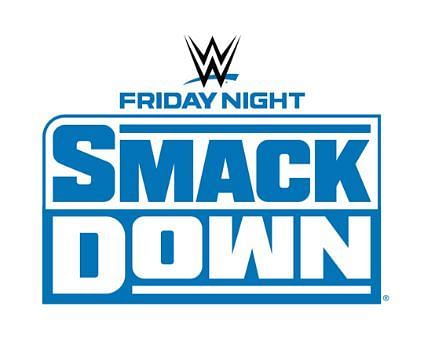 WWE SmackDown Schedule - Upcoming SmackDown Events
When is the next WWE SmackDown
| | |
| --- | --- |
| Date | Venue |
| 10-Nov-23 | Nationwide Arena |
| 17-Nov-23 | Ford Center |
| 24-Nov-23 | Allstate Arena |
| 1-Dec-23 | Barclays Center |
| 8-Dec-23 | Amica Mutual Pavilion |
| 15-Dec-23 | Resch Center |
| 5-Jan-24 | Rogers Arena |
| 12-Jan-24 | Pinnacle Bank Arena |
| 19-Jan-24 | State Farm Arena |
| 26-Jan-24 | Kaseya Center |
| 2-Feb-24 | Legacy Arena |
| 9-Feb-24 | Spectrum Center |
| 16-Feb-24 | Delta Center |
| 1-Mar-24 | Desert Diamond Arena |
| 8-Mar-24 | American Airlines Center |
| 22-Mar-24 | Fiserv Forum |
WWE SmackDown History
WWE RAW which began in 1993 has always been the A-brand and the flagship show for the company. The Monday Night Wars began when WCW began to counter-program WWE RAW with WCW Nitro in 1995. At the very height of the Monday Night Wars, with WWE, WCW would launch yet another show called Thunder in 1998. SmackDown! was WWE's way to counter Thunder with their own dose of two-hour programming, starting in April 1999.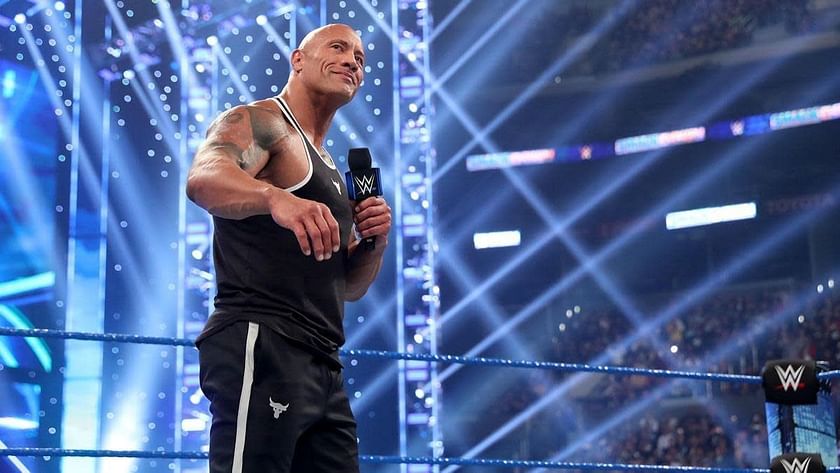 At the outset it was assumed that this would be a show only filled with WWE divas, but in time, the idea was dropped, and it became a second brand for WWE. The Attitude Era was also the first and only time in history when WWE had two faces instead of one, in Steve Austin and The Rock, and SmackDown was often referred to as the latter's show, based on the fact that 'laying the Smack Down' would be something that he would say.
WWE SmackDown Theme Songs
Since the debut of the Blue Brand, the company has had some over-the-top music to kick off Friday Nights. Here are all the theme songs of Friday Night SmackDown.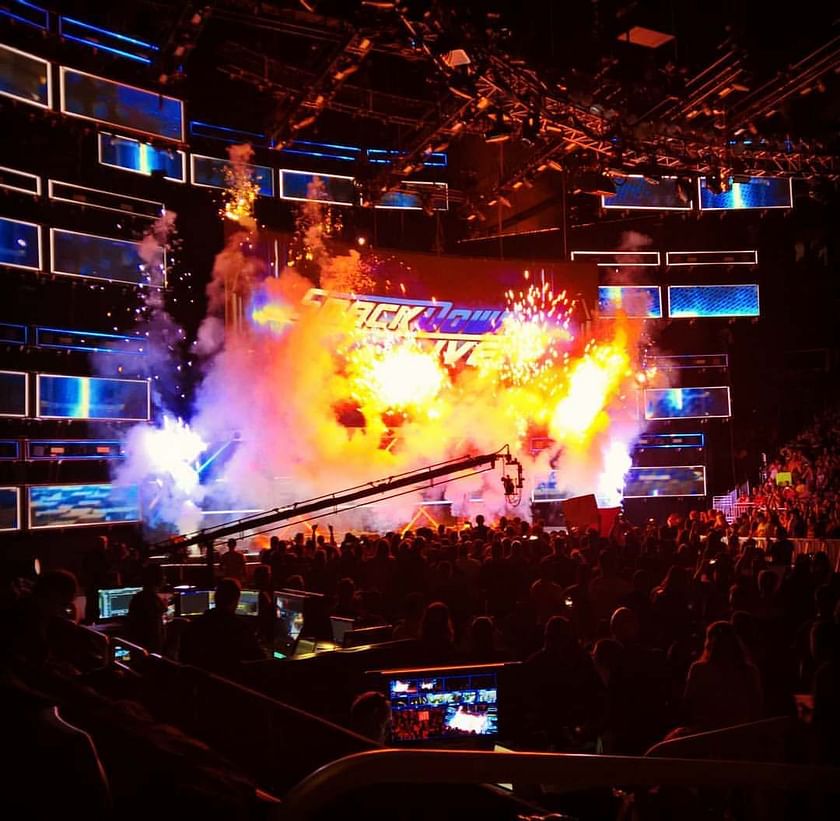 | | | |
| --- | --- | --- |
| Theme Song | Artist | Active Duration |
| Everybody on the Ground | Jim Johnston | 1999-2001 |
| The Beautiful People | Marilyn Manson | 2001-2003 |
| I Want it All | Jim Johnston | 2003-2004 |
| Rise Up | Drowning Pool | 2004-2008 |
| If You Rock Like Me | Jim Johnston | 2008-2009 |
| Let it Roll | Divide the Day | 2009-2010 |
| Hangman | Rev Theory | 2010-2013 |
| Know your Enemy | Green Day | 2010-2012 |
| Born to Run | 7 Lions | 2012-2014 |
| This Life | CFO$ | 2014-2015 |
| Centuries | Fall Out Boy | 2015 (Only used for SmackDown's 15 years celebration) |
| Black and Blue | CFO$ | 2015-2016 |
| Take a Chance | CFO$ | 2016-2019 |
| Victorious | Panic! at the Disco | 2016 (Only used for SmackDown's 1000th episode) |
| Prime Time Open | Jim Johnston | 2021 (Only used for SmackDown throwback) |
| Are you Ready | AC/DC | 2019- 2022 |
| Nobody Better Than Me | Def rebel ft. Supreme Madness | 2022- Present |
The brand extension
WCW shut shop in the year 2001 and a whole host of WCW Superstars would sign with WWE, where the roster became far too stacked. Because the roster was so full, and because Vince McMahon believed that he would have to create his own competition, RAW and SmackDown Live became separate brands in the year 2002, with what's known as the brand extension.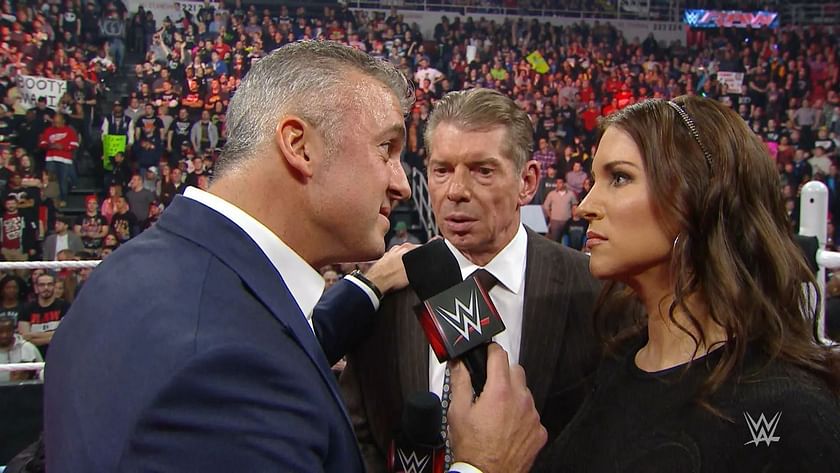 This would continue all the way up to the year 2011, when the brand split was effectively dissolved. But then once again in the year 2016, the rosters split into WWE RAW and SmackDown Live, with superstars becoming exclusive to their brand. This would be diluted in a sense, with the Wild Card Rule, which is something implemented by Vince McMahon where a set number of performers from one brand could show up on another.
WWE SmackDown Roster
The titles that belong to the WWE roster on SmackDown Live are as follows- the Universal Championship, the SmackDown Women's Championship and the SmackDown Tag Team Championship.
Either the Intercontinental Championship or the United States Championship become native to SmackDown Live based on that year's Superstar shake-up.
These WWE Champions defend their Championships at PPVs, SmackDown tapings and WWE Live Events, based on existing storylines. The SmackDown schedule is truly rigorous and just as difficult as the one RAW superstars follow.
Current WWE SmackDown Champions
| | | | |
| --- | --- | --- | --- |
| Championship | Current Champion | Event won | Previous Champion |
| Undisputed WWE Universal Championship | Roman Reigns | Universal Championship - Payback 2020 WWE Championship - WrestleMania 38 | Universal Championship - 'The Fiend' Bray Wyatt WWE Championship - Brock Lesnar |
| WWE Women's Championship | Iyo Sky | SummerSlam 2023 | Bianca Belair |
| United States Championship | Logan Paul | Crown Jewel | Rey Mysterio |
| WWE Tag Team Championship | Cody Rhodes and Jey Uso | WWE Fastlane | The Judgment Day (Finn Balor and Damian Priest) |
| Women's Tag Team Championship | Chelsea Green and Piper Niven | RAW | Liv Morgan and Raquel Rodriguez |
SmackDown 1000
SmackDown would celebrate its 1000th episode in 2018, which was a special affair filled with stars from the past. Evolution, The Undertaker, Edge, Rey Mysterio, and others would show up and celebrate the grand occasion. The seeds for the WrestleMania match between Triple H and Batista would be sown at the event.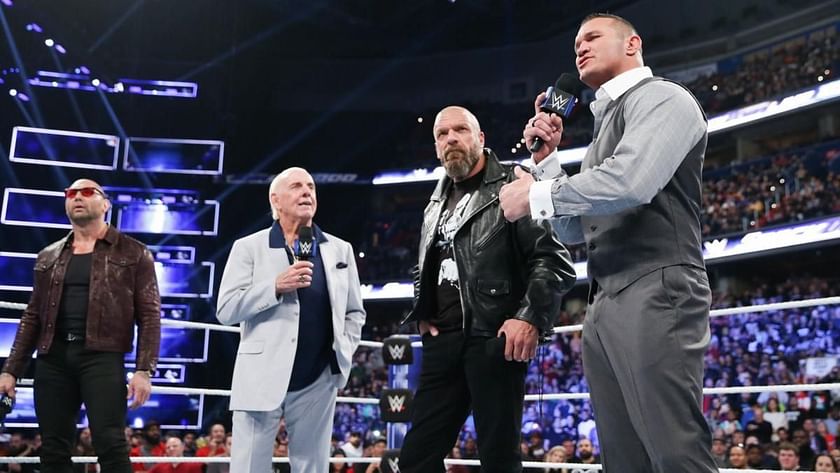 SmackDown General Managers
There have been many authority figures in SmackDown history with Stephanie McMahon, Vickie Guerrero, Paul Heyman and Booker T being the most prominent ones in the whole lot. But perhaps nobody left a bigger impression on the brand than Theodore Long, a man who became synonymous with the blue brand. Currently, Adam Pearce acts as the on-screen executive.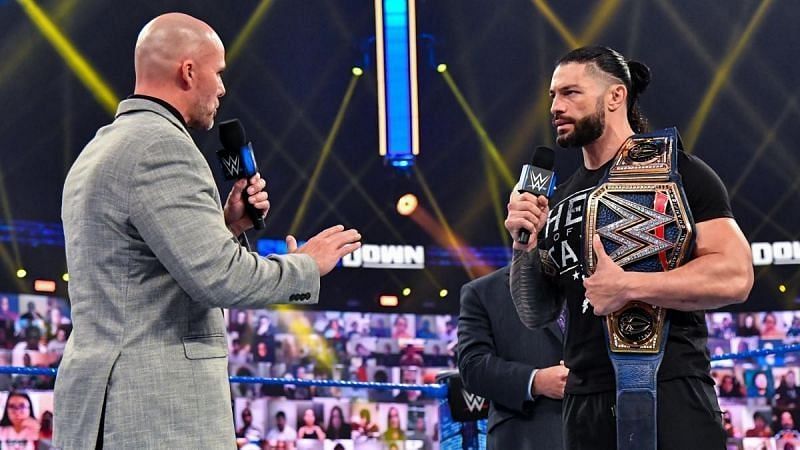 Shane McMahon became the Commissioner of SmackDown Live in the year 2016, and under his reign, there were two major General Managers. The first was Daniel Bryan, who would relinquish his position to the second GM, Paige after he returned to in-ring competition at WrestleMania. In addition to the Superstars and the authority figures, the cast also consists of on-air personnel like announcers, ring-announcers and timekeepers, in addition to a backstage crew.
Hottest SmackDown News on Sportskeeda
To follow the hottest wrestling news from WWE SmackDown, just click here, and also get access to rumors, opinion pieces, features and much more. SmackDown Live results will go up immediately after the show concludes, and a live card brings you all the action as it happens, in case you happen to miss the same. Once the show is done, a 'Best and Worst' analysis article will go up with comprehensive coverage of what went down on SmackDown.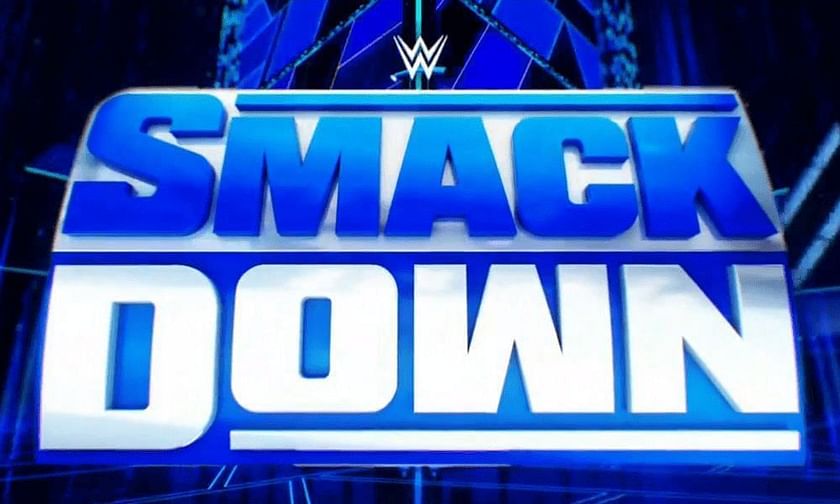 So, whether you're looking for SmackDown news, SmackDown rumors, SmackDown results, or even news and rumors about any of the other WWE brands - WWE RAW, NXT 2.0 , or NXT Europe, you've come to the right place. Sportskeeda is your one stop destination for everything WWE and pro wrestling. To stay updated with what's happening in the world of pro wrestling, follow Sportskeeda on Facebook, Twitter, Youtube, and Instagram.
WWE SmackDown is 120 minutes (2 hours) long including the commercials.
Viewers in the USA can watch SmackDown every Friday night on FOX and Peacock, while those in India can do the same on Sony TEN 1 and SONY TEN 3, in addition to clips on WWE's official Youtube Channel.
The first SmackDown took place during the peak of the Attitude Era and Monday Night Wars on April 29, 1999.