Attack on Titan is set in a dangerous, unpredictable world with strong characters who are prepared to do anything to defend what they value most. The characters in the series, from the Survey Corps to the Titans themselves, have extraordinary physical and mental prowess, making them some of the toughest in anime.
In this article, we'll examine Attack on Titan's eight most powerful characters. These characters are dangerous foes in battle because of their special skills and advantages. Each of these characters offers something unique to the table, whether it be Eren's Titan form or Mikasa's proficiency with the blade.
Without further ado, let's explore the Attack on Titan universe and discover the characters who are masters of their craft.
---
Levi, Annie, and 13 other strongest characters in Attack on Titan
15) Bertholdt Hoover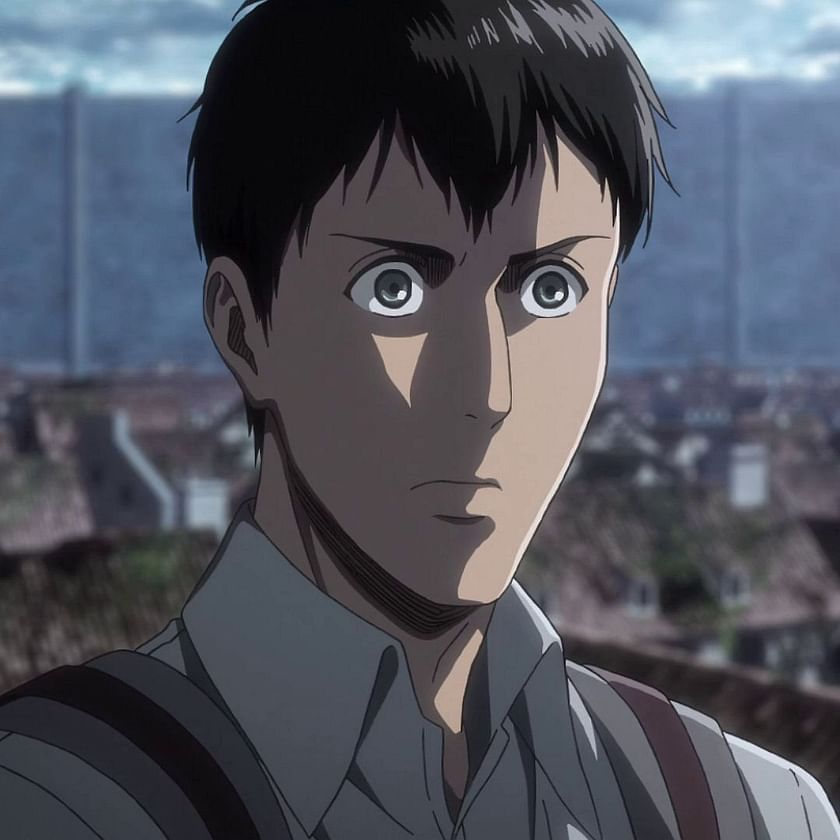 Bertholdt Hoover holds the power of the Colossal Titan, the largest titan in the Attack of Titan series, which allows him to change into a giant with explosive prowess. Bertholdt's reticent and reclusive personality gives him depth.
His confused emotions towards his connection with Annie and his duties as a warrior give him complexity. Bertholdt is a tragic and enduring figure in the narrative due to his sacrifice and his involvement in the Fall of the Walls.
---
14) Jean Kirstein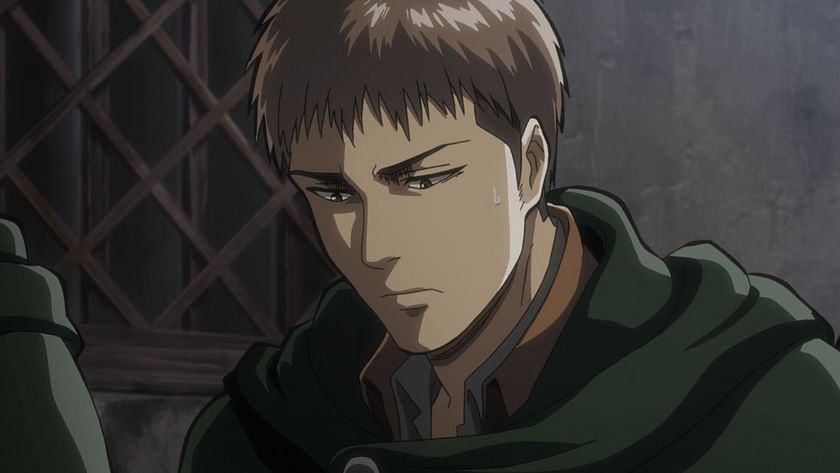 Jean Kirstein, a member of the Survey Corps, is a highly effective leader. Relationships with other characters, especially Eren and Mikasa, have a big impact on how Jean develops as a person. Jean is a strong and endearing character in the series because of his desire to defend his teammates and his eventual position as a leader in the Survey Corps.
He has exceptional leadership skills and is capable of making tough decisions under immense pressure. A lot of Attack on Titan fans love his unique character.
---
13) Ymir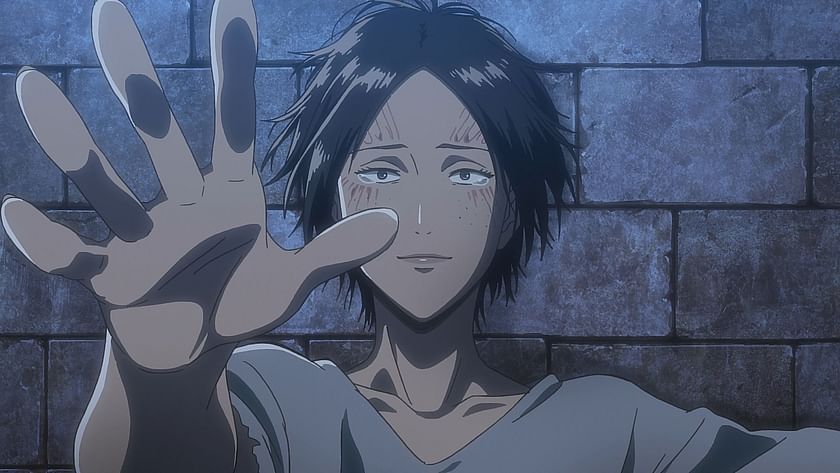 Ymir is a close friend of Historia and a former soldier in the Marleyan Warrior Unit. One of the most moving moments in the story is when Ymir makes her ultimate sacrifice to protect Historia. Her past and complex relationships with other characters give her character depth.
One of the most interesting character arcs in the Attack on Titan series is the development of Ymir from a self-centered and self-serving character to a selfless and devoted buddy. Her sad past and ultimate fate make her a memorable and compelling character, and her abilities as the Jaw Titan make her a fearsome foe in conflict.
---
12) Kenny Ackerman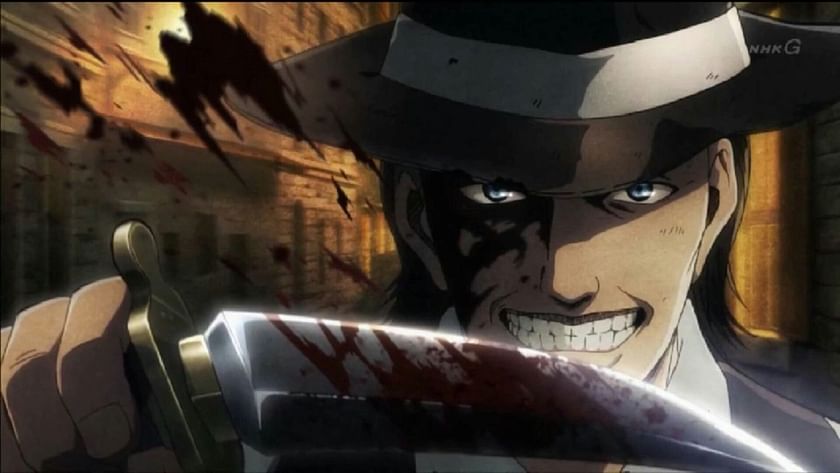 Levi's uncle, Kenny Ackerman, is a former Military Police officer. Kenny is a powerful foe due to his ruthless and crafty personality, and his tragic past and relationship with Levi give him more nuance and complexity. Kenny's character growth is one of the most fascinating aspects of Attack on Titan's story.
His eventual affiliation with the Survey Corps and his sacrifice to preserve Historia show off his underlying sense of honor and loyalty.
---
11) Sasha Braus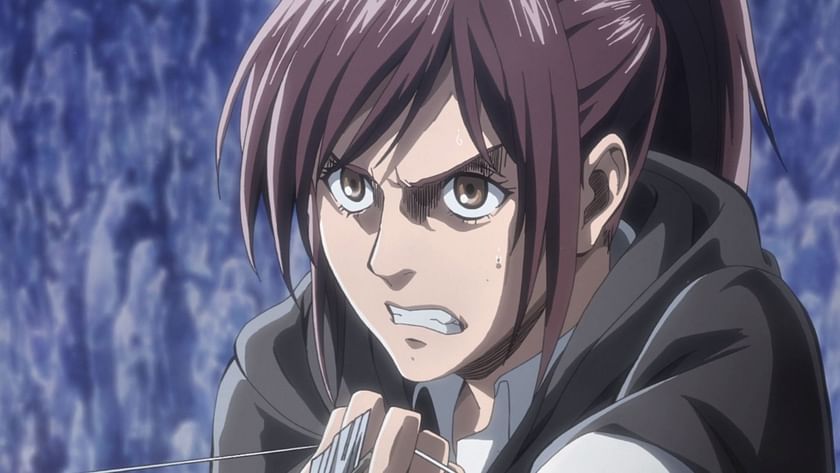 Sasha Braus, a proficient fighter, and member of the Survey Corps is renowned for her remarkable aim. Sasha is a beloved figure among Attack on Titan fans, thanks to her upbeat and vivacious nature, and the Survey Corps is lucky to have her as a dedicated employee.
Sasha is a noteworthy and strong character despite having an untimely demise in the series due to her influence on the plot and her interactions with other characters.
---
10) Connie Springer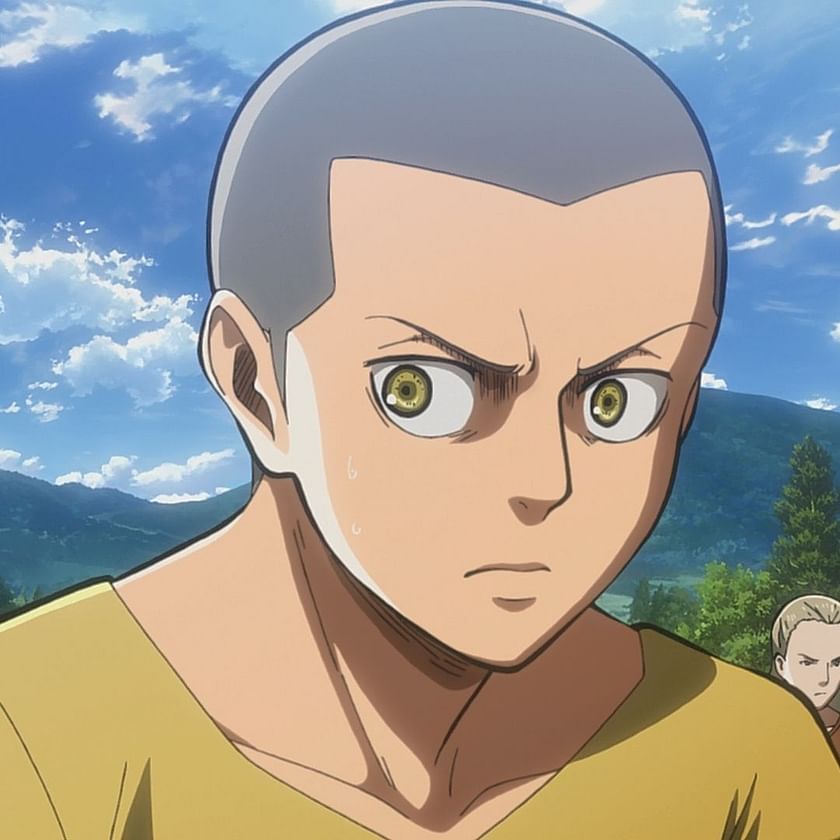 Connie Springer is a Survey Corps member who is well-known for his positivity and upbeat demeanor. Throughout the course of the series, Connie endures a great deal of adversity and sorrow, yet he always has an optimistic attitude and a desire to defend his friends. Connie's dedication to his friends and willingness to put himself in danger for others are his greatest strengths.
His close friendship with Sasha and their shared experiences in the Survey Corps give him depth and emotion, and his final outcome and part in the series' main conflict make him a recognizable and influential figure.
---
9) Hange Zoë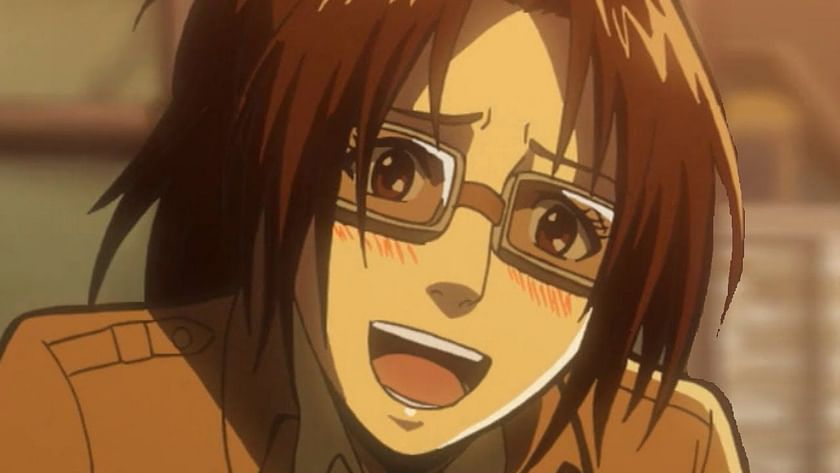 Former Survey Corps captain Hange Zo is renowned for her erratic behavior. Hange is a distinctive and captivating character due to her obsession with Titans and her tenacity in learning their secrets. She is a valued member of the Survey Corps due to her intelligence and ingenuity in combat. Her leadership abilities are demonstrated by her ability to win the respect and loyalty of her subordinates.
Her character is made more nuanced and sophisticated by Hange's emotional range, which ranges from her eager curiosity to her desperation and anguish over the deaths of her allies. She becomes a memorable and significant character in the Attack on Titan series based on what happens to her in the end and how her revelations affect the main conflict of the narrative.
---
8) Armin Arlert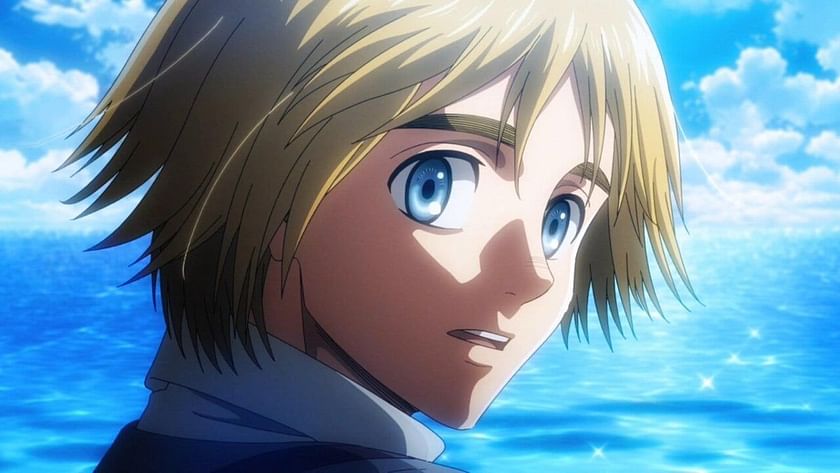 Armin is a Survey Corps member with excellent intelligence and analytical abilities. He adds value to the team with his capacity for situational analysis and original thinking. In addition, Armin is adored by his fellow soldiers due to his emotional intelligence and empathy.
Throughout the course of the series, Armin is on a journey of personal development. He is a young man who is shy and insecure at the start of the series, but gradually grows into a capable and confident leader. His interactions with other characters, especially Eren and Mikasa, give him an additional emotional dimension of complexity.
---
7) Historia Reiss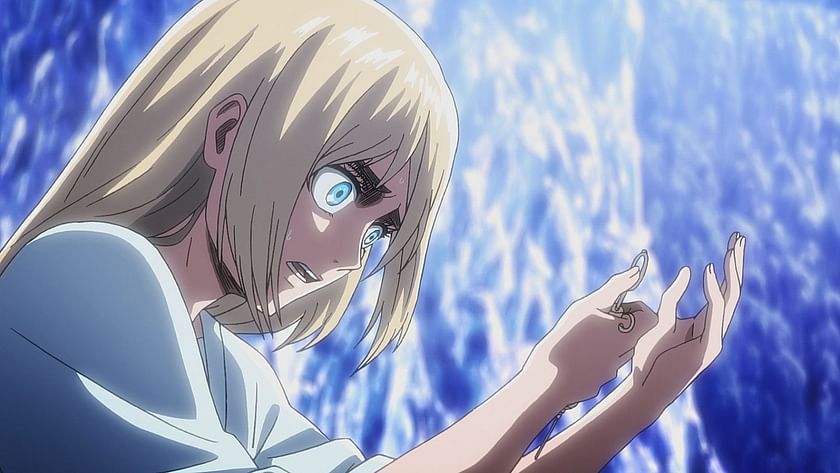 The power of the Founding Titan is possessed by Historia, a member of the Survey Corps. She is loved by her fellow soldiers due to her kind and sympathetic nature, and the team benefits greatly from her leadership abilities. Because of her terrible and complicated past, Historia's journey throughout the series is one of self-acceptance.
The importance of Historia to the plot of Attack on Titan cannot be overstated. She plays a key role in the fight between Paradis Island and the Marleyan military because of her ties to the Reiss family and her ownership of the Founding Titan. Her narrative emphasizes the series' recurring themes of self-acceptance, identity, and family.
---
6) Annie Leonhart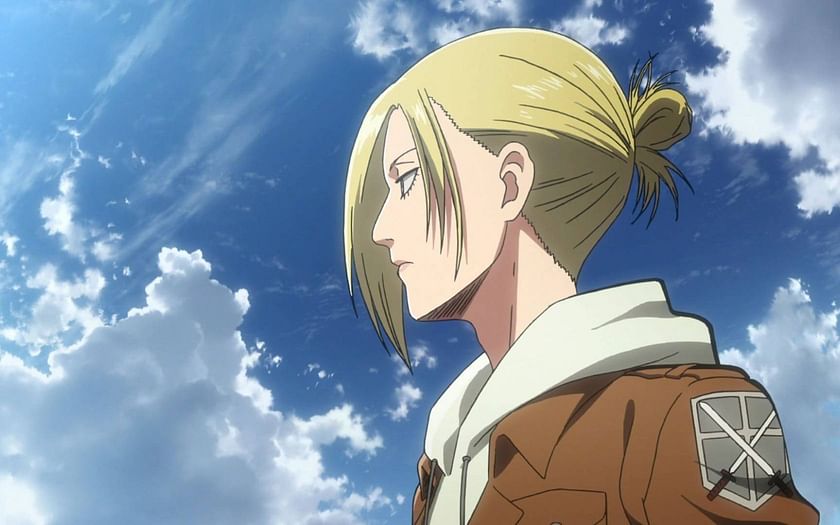 Annie, a former warrior, possesses the abilities of the Female Titan. She is a fierce opponent in battle thanks to her fighting prowess and intelligence, and she can defend herself by hardening her skin. Annie is a complicated individual, hiding her emotional vulnerability behind a tough and distant demeanor.
Because Annie's goals and allegiances are murky throughout much of the series, she is an enigmatic and fascinating figure. Her interactions with other characters, especially Armin, give her character still another level of nuance. Her narrative emphasizes the key themes of betrayal and loyalty in Attack on Titan.
---
5) Reiner Braun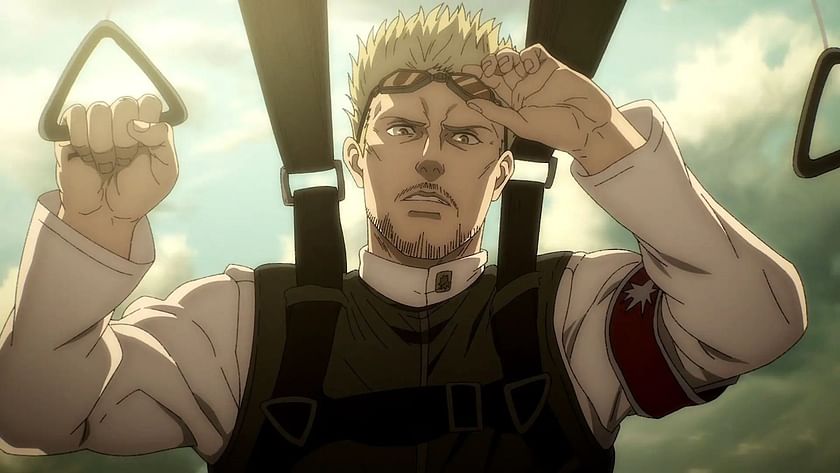 Reiner possesses the abilities of the Armored Titan. He is one of the series' physically strongest characters, and his capacity to change into a Titan makes him a fearsome foe. During the book, Reiner engages in a complicated internal conflict as a result of his commitment to his friends and his sense of duty to the Marleyan military.
Some of the series' most intricate and interesting character arcs involve Reiner. As he struggles with his commitment to the Marleyan military and his relationships with his friends on Paradis Island, he also struggles with his sense of identity and purpose.
---
4) Zeke Yeager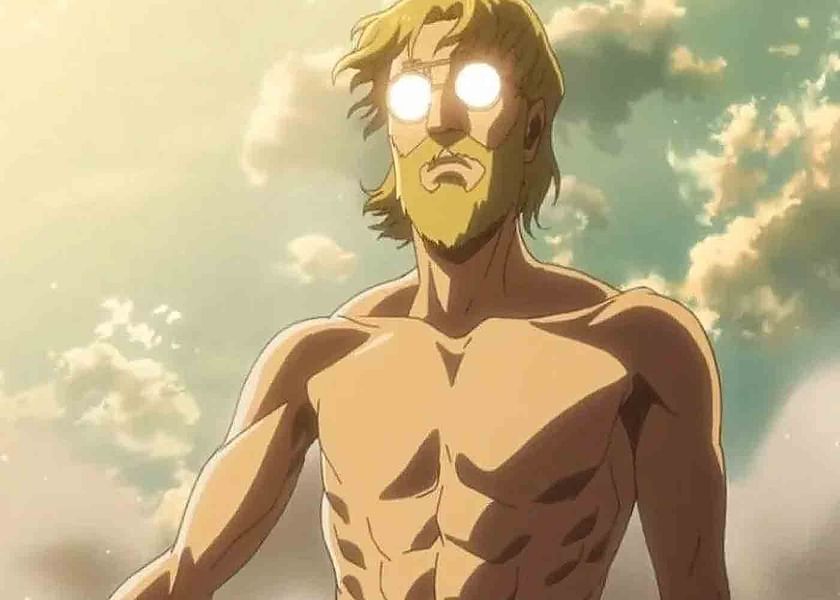 The half-brother of Eren, Zeke was a member of the Warriors, an Eldian organization that served the Marleyan military. He has the ability to command other Titans and convert them into intelligent Titans, thanks to his Beast Titan abilities. Ezekiel is a complicated character with his own motives and challenges, making him a significant asset to the Marleyan military because of his strategic thinking.
The narrative is made much more intriguing by Zeke's bond with Eren and his part in the plot. He is an enigmatic and unpredictable character because his motives and allegiances are unknown. Viewers learn more about Zeke's past and his intentions as the Attack on Titan series goes on.
---
3) Mikasa Ackerman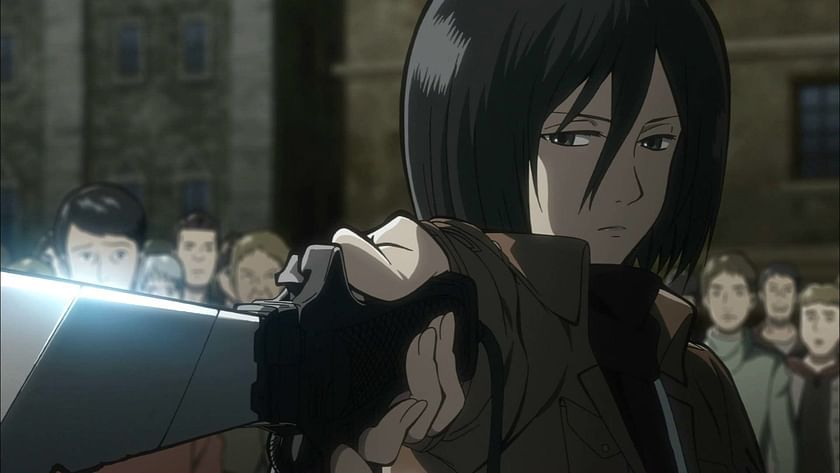 Mikasa, an exceptional member of the Survey Corps, is Eren's adopted sister. She is one of the series' best combatants, thanks to her mastery of ODM gear and tremendous physical prowess. She is a strong guardian and an important member of the squad because of her devotion to Eren. Mikasa is an accomplished fighter, but she is also a complex character with a range of emotions.
Mikasa tries to strike a balance between her commitment to Eren and her own sense of identity and purpose, which adds another level of depth to her character. Her journey through the story sheds light on the essential Attack on Titan themes of identity, family, and loyalty.
---
2) Levi Ackerman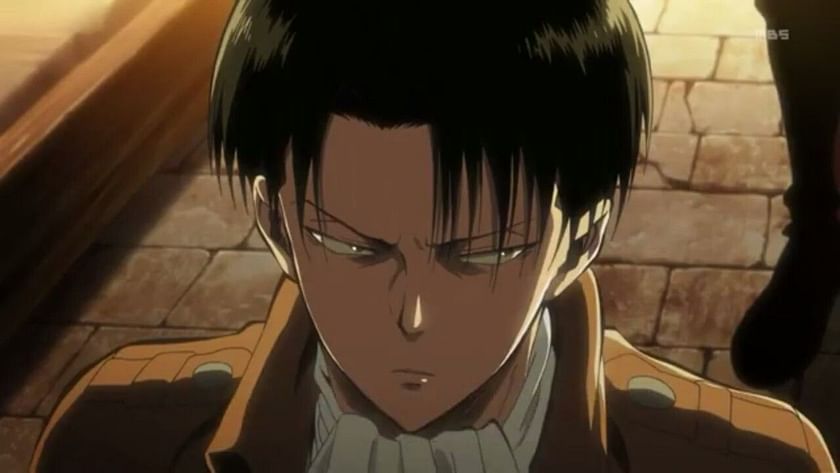 Levi leads the Special Operations Squad of the Survey Corps. He is one of the series' best combatants, thanks to his tremendous battle prowess. Levi is the most beloved character of the Attack on Titan series. He is an important member of the Survey Corps due to his swift and accurate movement in combat. Levi is also a tactical thinker with the ability to make crucial choices during a combat.
Due to his sad past and his military service, Levi has become emotionally reclusive and estranged from others. Yet what makes him a hero is his devotion to the Survey Corps and his readiness to put himself in danger to defend others. He is considered to be the strongest fighter humanity has ever seen.
His no-nonsense attitude has won him a lot of fans around the globe.
---
1) Eren Yeager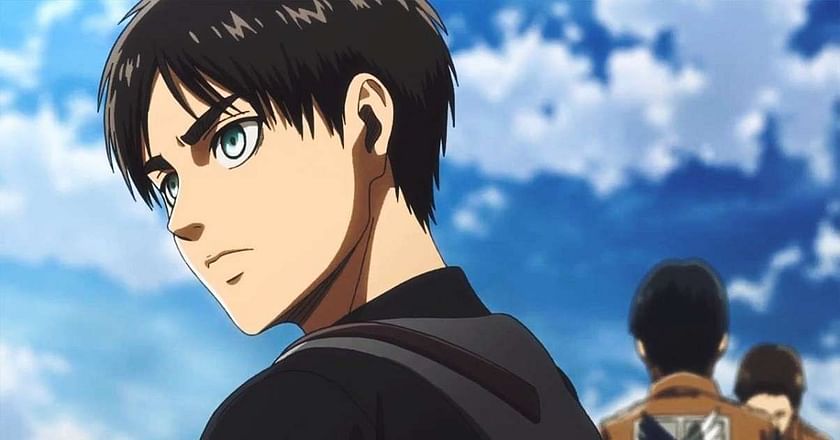 The main character of Attack on Titan, Eren, possesses the power of the Founding Titan, which enables him to alter and control the Eldian people's memories. He is a fearsome foe in battle thanks to his Titan form, and the Survey Corps is lucky to have him because of his extraordinary physical prowess, agility, and endurance. He wants to exterminate all titans in order to avenge his mother's death.
Eren is a complicated and likable character that enables viewers to relate to him on a deeper level because of his emotional weaknesses and internal anguish. Eren develops significantly as a character during the course of the series, going from a gullible and idealistic young guy to a determined and brutal combatant. His voyage serves as a metaphor for the harsh realities of Attack on Titan's world.
---
Final thoughts
The eight greatest characters in Attack on Titan have distinct talents and skills that make them dangerous foes in combat and nuanced, engaging characters in the narrative. Each one of these characters adds something unique to the story, from Eren's unbridled strength and tenacity to Historia's compassion and leadership abilities.
There are many other noteworthy characters worth mentioning in Attack on Titan, even if these eight characters stand out as some of the strongest and most significant. One of the many factors contributing to Attack on Titan's status as a treasured classic in the anime community is its expansive and nuanced ensemble of characters.
Sportskeeda Anime is now on Twitter! Follow us here for latest news & updates.