Naruto is a popular Japanese manga series authored and illustrated by Masashi Kishimoto. The manga revolves around the protagonist, Naruto Uzumaki, a young ninja eager to earn recognition from his peers and fulfill his dream of becoming the Hokage, the revered leader of his village. The narrative is divided into two parts, the first focusing on Naruto's pre-adolescent years and the second during his teenage phase.
The inception of the series can be traced back to two one-shot mangas penned by Kishimoto: Karakuri in 1995, which earned him an honorable mention in Shueisha's monthly Hop Step Award, and Naruto in 1997. Originally serialized in Shueisha's Weekly Shonen Jump magazine from 1999 to 2014, the manga's chapters were compiled into 72 tankobon volumes. The immense popularity of Naruto led to an anime television adaptation produced by Pierrot and Aniplex, running for 220 episodes from 2002 to 2007.
The English dubbed version of the anime aired on Cartoon Network and YTV between 2005 and 2009. A sequel to the original series, Naruto: Shippuden, aired from 2007 to 2017, spanning 500 episodes. In addition to the anime series, there have been eleven movies and twelve original video animations (OVAs) produced by Pierrot. The franchise also includes various merchandise like light novels, video games, and trading cards created by different companies.
Viz Media obtained the license for North American production of the manga and anime and serialized Naruto in their digital Weekly Shonen Jump magazine. The anime series began airing in the United States and Canada in 2005, followed by releases in the United Kingdom and Australia in 2006 and 2007, respectively. Viz Media also released the movies and most OVAs, with the first film premiering in theaters.
The Naruto storyline continues with the next generation, focusing on Naruto's son, Boruto Uzumaki, in Boruto: Naruto Next Generations. Boruto aspires to pave his own path as a ninja, distinct from following in his father's footsteps. In terms of success, Naruto ranks among the best-selling manga series in history, with 250 million copies in circulation worldwide across 47 countries and regions. of these, an impressive 153 million copies are in Japan alone, with the remaining 97 million copies distributed elsewhere.
Viz Media's English translations of the manga volumes have made frequent appearances on USA Today and The New York Times bestseller lists, with the seventh volume winning a Quill Award in 2006. Reviewers have lauded the manga for its well-developed characters, compelling storylines, and skillfully executed action sequences, though some have expressed that the latter occasionally slows down the narrative.
Critics have also appreciated how the manga incorporates cultural references from Japanese mythology and Confucianism while effectively exploring the coming-of-age theme.
Part 1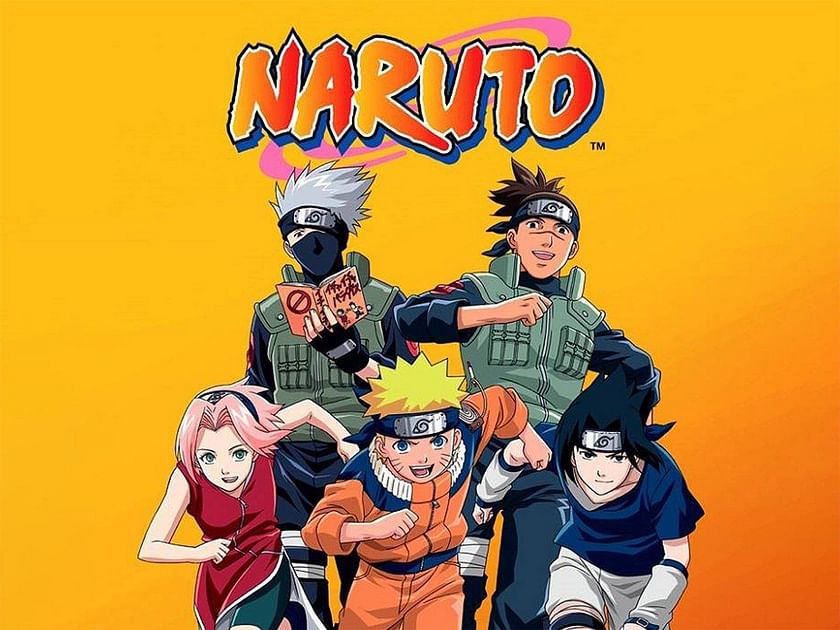 Part I of Naruto begins with the powerful Nine-Tails attacking Konoha, the Hidden Leaf village in the Land of Fire. To protect the village, the Fourth Hokage, Minato Namikaze, seals the Nine-Tails inside his newborn son, Naruto Uzumaki, at the cost of his own life. Due to the Third Hokage's decree forbidding discussion of this event, Naruto grows up unaware of the truth, and he faces scorn and isolation from the villagers who fear the Nine-Tails within him.
Twelve years later, Naruto learns the truth about the Nine-Tails from a renegade ninja named Mizuki. After defeating Mizuki in combat, Naruto earns the respect of his teacher, Iruka Umino. He then becomes a ninja and forms Team 7 with his classmates, Sasuke Uchiha and Sakura Haruno, under the guidance of their elite sensei, Kakashi Hatake. Team 7 takes on various missions, ranging from simple tasks to dangerous assignments, like the Chunin Exams.
During the Chunin Exams, Orochimaru, a notorious criminal, invades Konoha and kills the Third Hokage as an act of revenge. Meanwhile, Jiraiya, one of the legendary ninjas, declines the role of Fifth Hokage and sets out with Naruto to find Tsunade, whom he believes is a suitable candidate for the position.
The search for Tsunade reveals Orochimaru's interest in Sasuke due to his powerful genetic heritage, the Sharingan. Sasuke seeks revenge against his older brother, Itachi, and after failing to defeat him, he leaves the village to join Orochimaru, hoping to gain strength to achieve his goal. Tsunade's group of ninjas, including Naruto, attempts to retrieve Sasuke, but Naruto's efforts to bring him back are in vain.
Undeterred, Naruto leaves Konoha to train under Jiraiya, preparing for his eventual encounter with Sasuke. Meanwhile, Sakura becomes Tsunade's apprentice, determined not to give up on bringing Sasuke back to the village. The story takes an emotional turn as Naruto and Sakura's unwavering bonds with Sasuke and their determination to protect their village shape their paths, setting the stage for the events in the following parts of the series.
Part 2 (Shippuden)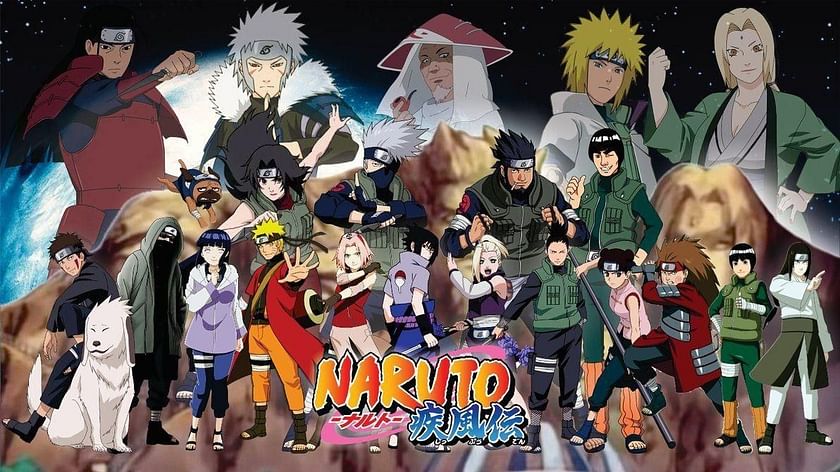 After two and a half years of intense training with Jiraiya, Naruto returns to the Hidden Leaf Village. During this time, the Akatsuki, a dangerous organization, begins capturing the powerful Tailed Beasts, with Team 7 and other Leaf ninjas determined to stop them and find their missing teammate, Sasuke. The Akatsuki successfully captures seven Tailed Beasts, killing their hosts except for Gaara, who is now the Kazekage.
Meanwhile, Sasuke turns against Orochimaru and confronts his older brother, Itachi, seeking revenge. When Itachi dies in their battle, Sasuke learns the truth from Tobi, the Akatsuki founder, that Itachi was ordered by Konoha's leaders to annihilate their clan to prevent a coup, but he did so under the condition that Sasuke be spared. Devastated by this revelation, Sasuke joins the Akatsuki with the intention of avenging his clan by destroying Konoha.
As the Konoha ninjas clash with Akatsuki members, Akatsuki's figurehead leader, Nagato, unleashes a devastating attack on the village, resulting in the death of Jiraiya. However, Naruto manages to defeat Nagato and bring about his redemption, earning the respect of the village. With Nagato's demise, Tobi, masquerading as Madara Uchiha, reveals his desire to capture all nine Tailed Beasts to cast an illusion powerful enough to control humanity and create world peace.
The leaders of the five ninja villages refuse to comply, leading to the Fourth Shinobi World War between the Allied Shinobi Forces and the Akatsuki's forces of reanimated ninjas. Naruto, unaware of the war initially, discovers the truth and escapes from the island where he was kept with Killer Bee, the Eight-Tails' host. Naruto gains control of his Tailed Beast with Killer Bee's help and joins the battle.
During the war, it is unveiled that Tobi is actually Obito Uchiha, believed to be dead and a former teammate of Kakashi. The real Madara saved Obito's life, and they have been collaborating since. As Sasuke learns about Konoha's history, including the events that led to his clan's destruction, he decides to protect the village and reunites with Naruto and Sakura to thwart Madara and Obito's plans.

However, Madara eventually becomes possessed by Kaguya Otsutsuki, an ancient princess determined to subjugate humanity. A reformed Obito sacrifices himself to aid Team 7 in stopping Kaguya. once Kaguya is sealed away, Madara meets his end as well. Sasuke takes control of the Tailed Beasts, revealing his intention to reshape the current village system. In a final battle, Naruto confronts Sasuke to dissuade him, and after a near-fatal confrontation, Sasuke admits defeat and undergoes a transformation.
Following the war, Kakashi becomes the Sixth Hokage and pardons Sasuke for his crimes. In the years that follow, Naruto marries Hinata Hyuga and becomes the Seventh Hokage, leading the village into a new era while raising the next generation of ninjas.
Main Characters in Naruto
Naruto Uzumaki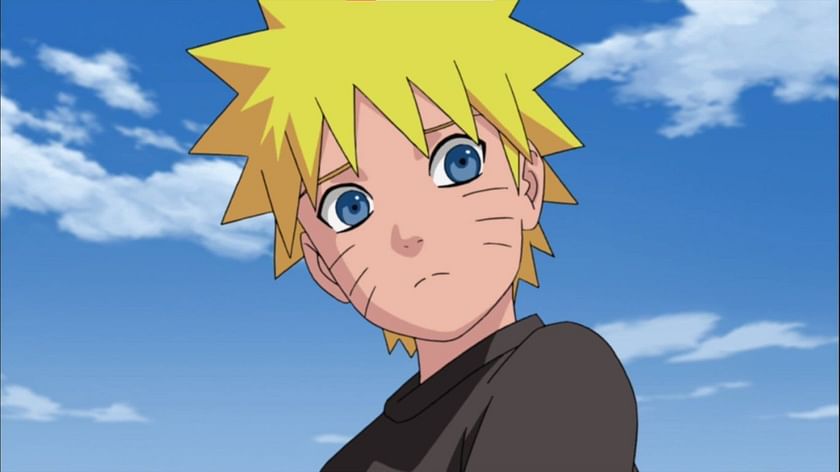 Naruto Uzumaki, also known as Uzumaki Naruto, serves as the central character and primary protagonist in the franchise. Masashi Kishimoto, the series creator, envisioned Naruto as the first character during the series' inception, drawing inspiration from various other Shonen characters. However, despite his importance, Naruto faces rejection from the villagers of Konohagakure due to being the host of Kurama, the malevolent Nine-Tailed Fox responsible for attacking the village.
Undeterred by the villagers' disdain, Naruto becomes a determined ninja after undergoing rigorous training and facing setbacks, which result in him being held back in the Ninja Academy. Throughout his journey, he hones his ninjutsu and taijutsu skills and compensates for his past difficulties with his cheerful and lively personality. One of his defining traits is his catchphrase dattebayo which means believe it, embodying his unwavering determination and commitment to achieving any goal he sets for himself.
Naruto harbors a deep desire to become the Hokage, the most powerful ninja leader in Konohagakure, aiming to earn the respect of the villagers and protect them from harm. As Naruto progresses as a ninja, he gains proficiency in a plethora of powerful ninjutsu techniques and abilities. His mastery includes the Shadow Clone Jutsu, which allows him to create multiple replicas of himself, and the formidable Rasengan, a spiraling chakra sphere primarily used for offensive purposes.
Additionally, Naruto learns to harness his wind nature and taps into the potent chakra of the Nine-Tailed Fox, granting him enhanced speed, strength, agility, and, on occasion, a feral transformation. However, as the series advances, Naruto learns to control and utilize the Nine-Tails' chakra more effectively.
Throughout his adventures, Naruto forges meaningful bonds with numerous individuals from both Konohagakure and foreign lands. His influence on their lives has a profound and positive impact, eventually propelling him to worldwide fame.
In a moment of triumph, Naruto fulfills his long-cherished dream by becoming the Hokage. He later enters a marital union with Hinata Hyuga and becomes the proud father of two children, Boruto Uzumaki and Himawari Uzumaki.
Sasuke Uchiha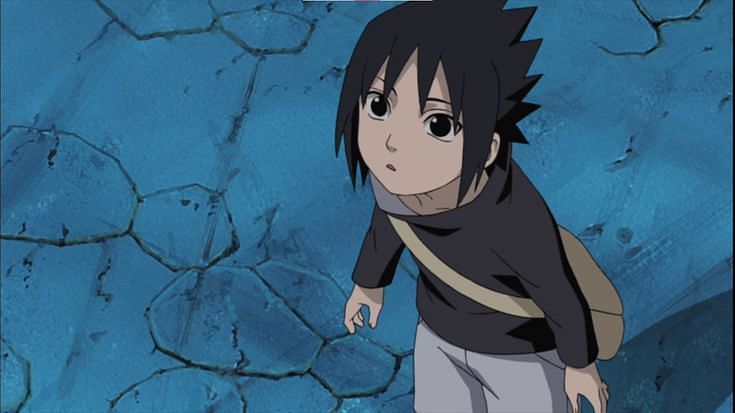 Sasuke Uchiha, also known as Uchiha Sasuke, assumes the role of Naruto's rival and closest friend. Masashi Kishimoto meticulously crafted Sasuke as the embodiment of a cool genius, an essential element for creating an ideal rivalry between characters. Tragically, Sasuke's family faced a devastating fate at the hands of his older brother, Itachi Uchiha, who annihilated the rest of their clan.
Driven by a consuming desire for revenge, Sasuke's single-minded focus centers on avenging his family by taking down his brother. This traumatic experience shapes his personality, leading him to become cold and distant, viewing others as mere tools to serve his objectives. Despite his withdrawn demeanor, Sasuke surprisingly attracts the affection of many girls, much to his annoyance.
Upon joining Team 7, Sasuke gradually begins to value his teammates deeply, to the extent that he is willing to risk his life to protect them. As the series progresses, his thirst for revenge seems to wane, and he starts shifting his focus away from vengeance.
In battle, Sasuke proves to be a highly skilled taijutsu expert, excelling in manipulating various fire techniques, including the Fire Style: Fireball Jutsu. He also harnesses the power of lightning to wield the fearsome Chidori. As a member of the Uchiha clan, Sasuke harnesses the formidable Sharingan, which grants him the ability to perceive and anticipate his opponents' movements and attacks.
However, a pivotal moment occurs during a face-off with his brother in Part I, resulting in Sasuke severing his ties with the village and choosing to leave in pursuit of greater power under the tutelage of orochimaru.
As the Boruto franchise unfolds, Sasuke evolves into a vigilante, dedicating his efforts to investigate the otsutsuki clan for the sake of Konohagakure. During this time, he takes Boruto under his wing, becoming a mentor and guide for the young ninja.
Sakura Haruno
Sakura Haruno, known as Haruno Sakura, is a crucial member of Team 7. During the creation of this character, Masashi Kishimoto confessed that he initially had limited clarity on what constituted an ideal portrayal of a girl. As a child, Sakura faced teasing from other kids due to her prominent forehead, which Kishimoto intentionally emphasized in her appearance.
During this challenging time, Ino Yamanaka provided comfort, and the two formed a close friendship. However, their relationship eventually became strained as they both developed feelings for Sasuke Uchiha. As a kunoichi, Sakura possesses remarkable physical strength, enabling her to unleash powerful punches on her adversaries when driven to anger, often accompanied by her spirited exclamation Cha! Shānnaro!.
Additionally, she serves as a skilled medical ninja, proficient in healing wounds and injuries. In the initial stages of Part I, Sakura harbors a strong infatuation with Sasuke and holds some resentment towards Naruto Uzumaki, despite Sasuke finding her annoying and Naruto developing feelings for her. However, as the story progresses, her perception of Naruto gradually transforms, leading her to consider him a genuine friend. Conversely, her feelings for Sasuke evolve into deep and unwavering love.
In the Japanese anime, Sakura is brought to life by the talented voice actress Chie Nakamura, while Kate Higgins provides her voice in the English adaptation.
Overall, Sakura's character undergoes significant development throughout the series, growing from a girl with uncertainties to a strong and capable kunoichi who forms meaningful bonds with her teammates and demonstrates her prowess as a medical ninja.
Kakashi Hatake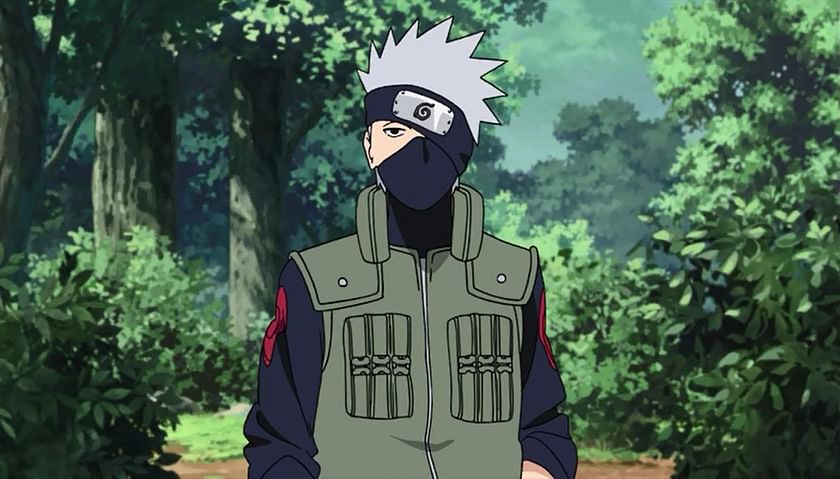 Kakashi Hatake serves as the laid-back and intelligent leader of Team 7, which comprises Naruto Uzumaki, Sasuke Uchiha, and Sakura Haruno. Despite having a dark and troubled past, Kakashi has grown into a resilient adult, not letting his history define him. He plays a pivotal role in Naruto's growth and success, taking on the responsibility of training him to become a formidable ninja.
Similar to Sasuke, Kakashi is a master of the Sharingan, a unique ocular ability he received as a gift from his late friend, obito Uchiha. With the Sharingan, Kakashi can skillfully manipulate the Lightning Blade, a technique similar to Sasuke's Chidori. Throughout the series, Kakashi confronts obito after learning that he survived and became an apprentice of Madara Uchiha.
During these encounters, Kakashi's original eye is ultimately restored later in the series' second half, and with obito's assistance in spirit form, he regains the use of the Sharingan, proving instrumental in the fight against Kaguya, a powerful adversary. Following the conclusion of the Fourth Great Ninja War, Kakashi emerges as the Sixth Hokage, succeeding Tsunade in this prestigious position.
Under his leadership, the village enjoys stability and growth. Eventually, Naruto takes over as Hokage, carrying on Kakashi's legacy years later. Kakashi's journey throughout the series showcases not only his combat prowess and intelligence but also his growth as a person and leader, leaving an indelible mark on the lives of his teammates and the entire shinobi world.
Arcs
Part I of Naruto is divided into several story arcs, each focusing on different missions and events in the lives of the main characters. Here is a summary of each arc:
Prologue — Land of Waves Arc:
Chapters 1-33, Episodes 1-19
Naruto Uzumaki joins Team 7, consisting of Sasuke Uchiha, Sakura Haruno, and their sensei, Kakashi Hatake. The team is sent on a mission to the Land of Waves to protect a bridge builder from the oppressive regime of Gato, a corrupt businessman.
Chūnin Exams Arc:
Chapters 34-115, Episodes 20-67
Team 7 participates in the Chūnin Exams, a prestigious ninja examination to advance in rank. They face tough challenges, including battles against former classmates and other talented ninjas from different villages.
Konoha Crush Arc:
Chapters 116-138, Episodes 68-80
The village of Konohagakure is invaded by orochimaru, a rogue ninja, and his allies. The invasion puts the village in great danger, and the young ninjas of Team 7 and their allies must defend their homes.
Search for Tsunade Arc:
Chapters 139-171, Episodes 81-100
Naruto and Jiraiya embark on a journey to find Tsunade, a legendary ninja, and convince her to become the new Hokage (leader) of Konohagakure after the Third Hokage's death.
Various Short Missions Arcs:
These arcs consist of various standalone missions and fillers where Team 7 and other characters go on missions or face challenges unrelated to the main plot.
Sasuke Recovery Mission Arc:
Chapters 172-238, Episodes 107-135
Naruto, along with his friends, sets out on a dangerous mission to retrieve Sasuke, who has left the village to gain power under the influence of orochimaru.
Other Short Missions Arcs:
Similar to the previous short mission arcs, these contain standalone stories that don't directly contribute to the main plot.
Overall, Part I of Naruto primarily focuses on character development, building relationships between the main characters, and introducing various ninja skills and techniques. It sets the foundation for the more complex and intense events that unfold in Part II of the series.
These standalone episodes in the Naruto anime provide some fun and light-hearted moments for the viewers. Here is a brief summary of each episode:
Episode 101 - Gotta See! Gotta Know! Kakashi-sensei's True Face!:
Naruto and his friends become curious about what lies beneath Kakashi Hatake's face mask. They try various methods to uncover his face but are unsuccessful in the end.
Episode 158 - Follow My Lead! The Great Survival Challenge:
Team 7, along with other ninja teams, participate in a survival challenge where they must work together to overcome various obstacles and tests.
Episode 161 - The Appearance of Strange Visitors:
Naruto and his friends encounter a group of eccentric travelers visiting the Hidden Leaf Village, leading to comical and quirky situations.
Episode 168 - Mix it, Stretch it, Boil it Up! Burn Copper Pot, Burn!:
The villagers organize a cooking competition where participants must make unique dishes using unusual ingredients, leading to hilarious outcomes.
Episode 174 - Impossible! Celebrity Ninja Art: Money Style Jutsu!:
A ninja with a special jutsu turns everything he touches into money, causing chaos and amusing situations in the village.
Episode 177 - Please, Mr. Postman!:
The village gets excited about a long-awaited package, and Naruto takes on the job of delivering it while facing various challenges along the way.
Episode 184 - Kiba's Long Day:
Kiba Inuzuka's day takes unexpected turns when he is tasked with caring for an adorable and troublesome creature called onbaa.
Episode 185 - A Legend from the Hidden Leaf: The onbaa!:
The onbaa creature becomes attached to Naruto, and the village must figure out how to deal with the lovable but problematic creature.
Episode 186 - Laughing Shino:
Shino Aburame, known for his stoic demeanor, unexpectedly starts laughing, and his friends try to figure out the reason behind his sudden change in behavior.
Episode 192 - Ino Screams! Chubby Paradise!:
Ino Yamanaka ends up in a peculiar place called Chubby Paradise, where she faces bizarre challenges to find her way back to the Hidden Leaf Village.
Episode 193 - Viva Dojo Challenge! Youth is All About Passion!:
Lee, Tenten, and Neji embark on a series of passionate challenges at the Leaf Village's dojo to prove their dedication to their ninja training.
Episode 194 - The Mysterious Curse of the Haunted Castle:
The team investigates a haunted castle, encountering spooky and amusing occurrences along the way.
Episode 202 - The Top 5 Ninja Battles!:
The village hosts a contest to determine the top five greatest ninja battles, leading to some surprising and entertaining choices.
Episode 208 - The Weight of the Prized Artefact!:
Naruto and his friends are assigned to protect a valuable artifact, but it proves to be a challenging task.
Additionally, there are several manga omake, short comedic extras, including At the Ichiraku…, The New Erotic Ninjutsu Completed!!, The Real True Face…!!, and Naruto Gaiden: Whirlwind in the Vortex, which provide humorous and light-hearted moments outside the main storyline.
In the Naruto series, several characters meet their end during various arcs. Here is a list of characters who died during specific arcs, along with the circumstances of their deaths:
Prologue — Land of Waves Arc:
Haku: Killed by Kakashi Hatake using the Lightning Cutter at the Great Naruto Bridge.
Gato: Killed by Zabuza Momochi with a kunai at the Great Naruto Bridge.
Zabuza Momochi: Killed by Gato's henchmen using various weapons at the Great Naruto Bridge.
Prior to the Chunin Exams:
Rasa: Killed by orochimaru in Sunagakure using the Sword of Kusanagi: Longsword of the Sky.
Chunin Exams Arc:
Shiore: Killed by orochimaru in Konohagakure (exact method unspecified).

Shigure, Midare, and Baiu: Sacrificed by Gaara to perform the Sand Waterfall Funeral technique.

Dosu Kinuta: Killed by Gaara using his sand arm.

Hayate Gekko: Killed by Baki using the Blade of Wind.

Zaku Abumi and Kin Tsuchi: Sacrificed by orochimaru for the Summoning: Impure World Reincarnation technique.

Shiba and Midori: Sacrificed by Gaara for the Sand Waterfall Funeral technique.
Konoha Crush Arc:
Sajin: Killed by Shikaku Nara using the Shadow–Neck Binding Technique.
Hiruzen Sarutobi: Sacrificed himself using the Dead Demon Consuming Seal technique at the Chūnin Exam Stadium.
Other Arcs:
Aoi Rokusho (Anime only) - Killed by Naruto Uzumaki using the Rasengan during the Land of Tea Escort Mission.

Jirobo: Killed by Choji Akimichi using the Butterfly Bullet Bombing during the Sasuke Recovery Mission.

Kidomaru: Killed by Neji Hyuga using the Gentle Fist during the Sasuke Recovery Mission.

Sakon and Ukon: Killed by Kankuro using the Black Secret Technique Machine one Shot during the Sasuke Recovery Mission.

Tayuya: Killed by Temari using the Summoning: Quick Beheading Dance during the Sasuke Recovery Mission.

Kimimaro: Died of an unknown illness during the Sasuke Recovery Mission.
Anime-only Arcs:
Various characters who appeared in anime-only arcs also met their ends in unique and non-canonical situations. Please note that some characters' deaths might occur in filler episodes or anime-only arcs, which are not considered part of the main story canon.
FAQs
Q. What is Naruto about?

A. Naruto is a Japanese manga and anime series that tells the story of Naruto Uzumaki, a young ninja who dreams of becoming the Hokage, the leader of his village. The series follows Naruto's journey as he seeks recognition from his peers and faces various challenges and adversaries.
Q. Who is the creator of Naruto?

A. Naruto was written and illustrated by Masashi Kishimoto.
Q. How is the Naruto story divided?

A. The story is divided into two parts: Part I, which is set in Naruto's pre-teen years, and Part II, which follows him in his teens.
Q. How was Naruto received in Japan and internationally?

A. Naruto is one of the best-selling manga series in history, with 250 million copies in circulation worldwide. In Japan alone, it has sold 153 million copies. It has been well-received both in Japan and internationally, gaining popularity in 47 countries and regions.
Q. When was Naruto serialized, and how many chapters and volumes are there?

A. Naruto was serialized in Shueisha's Weekly Shonen Jump from 1999 to 2014. It consists of 700 chapters collected in 72 tankobon volumes.
Q. How was Naruto adapted into an anime?

A. Naruto was adapted into an anime television series produced by Pierrot and Aniplex. The first part aired from 2002 to 2007, while the sequel, Naruto: Shippuden, ran from 2007 to 2017, totaling 500 episodes.