With two players in the top five of the BWF junior girls' world rankings, Indian badminton fans can be forgiven for sounding ecstatic. At a time when questions are being raised about the country's ability to keep churning out top players, world No. 2 Samiya Imad Farooqui and Tasnim Mir (No. 4) offer hope for the future.
Saina Nehwal, 31, has been struggling to make an impact at the very top, and it has been left to PV Sindhu, 25, to keep the flag flying in women's singles. And with no other Indian player in the top 50 rankings, talk in badminton circles has unavoidably veered towards who's next?
This is where the two teenagers come into the picture.
At 16, Tasnim is two years Samiya's junior. But she has displayed maturity beyond her age, leading many experts to believe that the girl from Gujarat can be the next big thing.
Tasnim Mir's massive potential can be gauged from the fact she was crowned national junior champion at the age of 14. She also holds the distinction of being the first Indian to win the national crown in the under-13, under-15 and under-19 girls' singles categories in successive years.
Following her 2017 exploits in Tenali, Andhra Pradesh, which culminated in the U13 national title, Tasnim Mir defeated Sakshi Phogat to bag the U15 crown in Bengaluru the very next year.
Tasnim Mir becomes youngest to win U-19 national title
A year later in Rajahmundry, Andhra Pradesh, Tasnim clinched the U19 title, beating Vijetha Harish in the final, to become the youngest junior national champion at the age of 14.
Continuing her dominance on the domestic circuit, Tasnim Mir won U15 singles and doubles titles at the All-India Sub-Junior Ranking Badminton tournaments in Hyderabad and Nagpur in 2018.
Tasnim, who is currently No. 1 in the Badminton Association of India's (BAI) U19 rankings, carried her form to the international level. A series of stellar displays in BWF tournaments over the last few years have helped propel her to fourth in the U19 singles rankings.
According to Tasnim:
"I did really well in 2019 in India as well as abroad. I won the Dubai Junior International Series singles crown and the mixed doubles title pairing with Assam's Ayan Rashid. Winning a double crown at the international tournament felt really good."
Tasnim represented India at the 2019 World Junior Championships in Russia, but she could not go beyond the round of 32. She made up for her average performance in Russia with the title at the Asian U17 & U15 Junior Championships the same year in Indonesia.
She also emerged victorious at the President Cup Nepal Junior International Series 2020 in Kathmandu.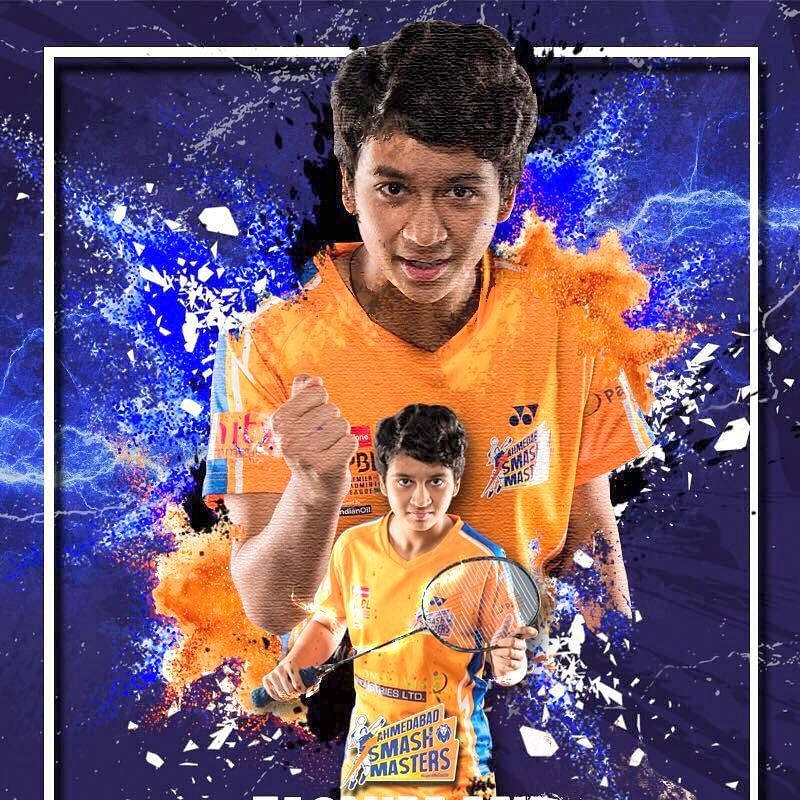 Tasnim, whose younger brother Mohammad Ali Mir is the Gujarat U13 boys' singles champion, said:
"Winning the singles title at the Junior ABC was perhaps the biggest achievement for me so far. I also claimed a bronze medal at the Dutch Junior International. I want to play the World Junior Championships slated to be held in New Zealand later this year and win a medal for India. After the Junior Worlds, I will mostly focus on the seniors from next year."
Both Tasnim and her younger brother train at the Assam Badminton Academy in Guwahati under the guidance of Indonesian coach Edwin Iriawan. Tasnim has also played in the Premier Badminton League, where she shared the dressing room with the top players including world No. 1 Tai Tzu Ying of Chinese Taipei.
Winning Olympic medal in 2024 is my target: Tasnim
Tasnim Mir, who is supported by Olympic Gold Quest (OGQ) and is also part of the central government's Target Olympic Podium Scheme (TOPS) scheme, said:
"I was part of the Bengaluru Raptors team which has Tai Tzu Ying. Actually I like her style of play and want to play like her. She is naturally an aggressive player. My goal is to play for India at the 2024 Olympics and achieve a podium finish. I will give my best to realize my dream."
Tasnim started playing badminton at the age of seven with father and badminton coach Irfan Ali Mir. Irfan runs a coaching center in Mehsana, near Ahmedabad. Irfan Mir, an assistant sub-inspector (ASI) with Gujarat Police, said:
"I used to bring Tasnim with me to the coaching center. She developed interest and started beating her older opponents. She became the sub-junior state champion. I then sent her to Pullela Gopichand Academy in Hyderabad where she trained for three years. I want to see her represent the senior Indian team and do well for the country on the world stage."
Coach Edwin Iriawan is delighted with his ward's progress. He is optimistic about Tasnim's results in the senior category in the next couple of years.
"Tasnim has lot of potential. She is young and very hard working. She is developing fast into a quality player. If she keeps her focus and improves further, she has a big chance to reach the top in the next 2 to 3 years."
Former Indian badminton team coach Edwin likes her aggressive style of play.
"The strength of Tasnim is her aggressiveness. She is more aggressive than the rest of the girls and a smart player. If she improves her stamina and fitness, then she will be a formidable player."
Iriawan, who was also Saina's coach, has been training Tasnim and Ashmita Chaliha – currently world No. 88 in women's singles – together for the last three years. The Indonesian believes that by playing together the two bright prospects of Indian badminton will only get better.