April showers: Kansas City Royals should be mighty concerned about 2 of their players
1.89K //
03 May 2014, 01:24 IST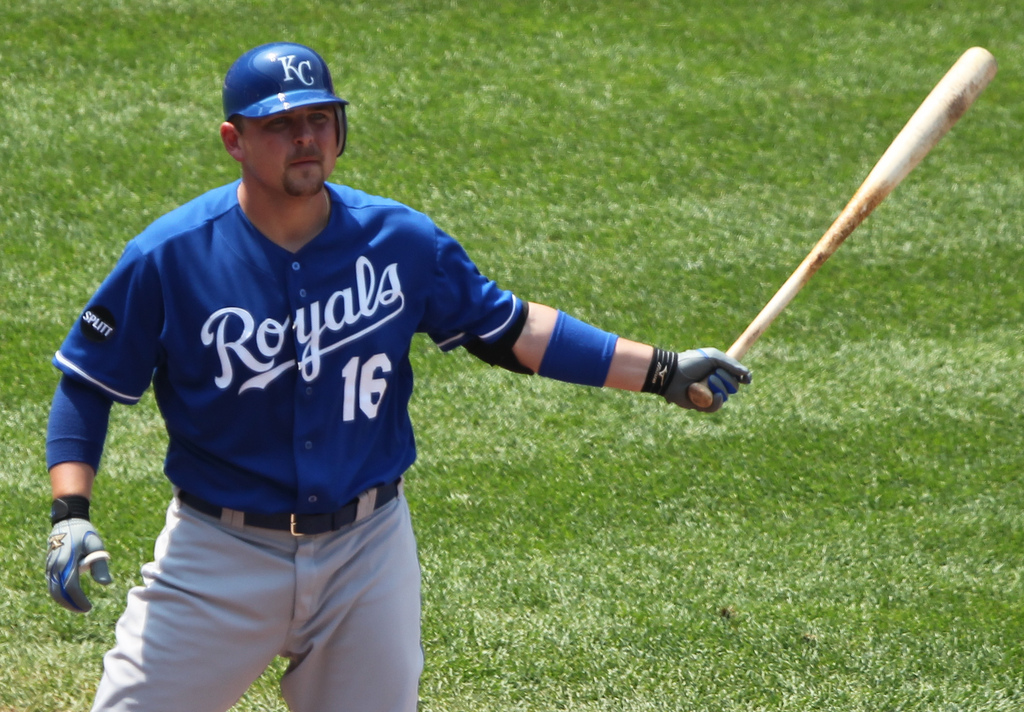 So for the Kansas City Royals, April is done. And it wasn't quite as good a month as you would hope with a schedule that included the Astros, White Sox, Twins and Twins again.
Of greater concern though are the performances of two Royals upon whom the whole season rests.
The first is clearly Mike Moustakas. He seems to have played himself entirely into a platoon role. His line against LHP is .091/.231/.091. Yes, that is only 11 plate appearances, but when your career line against LHP is .218/.273/.324 (numbers that Angel Berroa would blush at) you're not going to get too many more chances against the southpaws.
So the Royals now have to carry a caddy for Moose to use against LHP. Sadly, Valencia can't hit RHP (career .229/.268/.359) and can't play third base. The eye test says that he is the new Butch Hobson over there. It's too early for any real fielding numbers as a Royal, but for his career he does sport a -1 DWAR.
The worst part though is that Moose now seems to not be able to actually hit RHP either: (.149/.219/.333 in 96 plate appearances). This does appear to be a run of some bad luck. But when your LD % is down to 11, you're not going to get many hits.
He seems to have cut his pop ups (last year 17%, this year 8%) but he seems to have replaced them with ground balls and weak fly balls to medium depth center field. His babip (batting avg. balls-in-play) is historic: .132. I don't think I've ever seen that before. Some of that is luck, probably… but a lot of it is almost certainly weak contact.
The other player of concern is Billy Butler. Country Breakfast has had a horrible month. It's hard to believe now, but two years ago we were talking about Billy getting 30 HR. So far this year, he has none. Worse yet: he only has four doubles. If the Royals have a DH who gets 24 doubles and no home runs and bats .235, they will not even go .500 – let alone make the playoffs.
Unlike Moose, I see NO bad luck in Billy's numbers. I see LOTS of horrendous weak ground balls. Billy appears to have become the new Frenchy as his P/PA have fallen from 4.48 last year to 3.66 this year.
It would also appear that pitchers are throwing more strikes to him this year: 64% in 2014 versus 60% in 2013. His ground balls are up from 53% of batted balls last year to 60% this year. And last year was bad, but if you take the three-year picture of Butler it is much worse:
.            2012    2013   2014
LD%      24        20        18
GB%     47         53        60
P/PA    4.22     4.48     3.66
popup  3.4       3.1       11.1
The pictures this paints reminds me of something Bill James pointed out and it frightens me for Billy Butler: when a player with old player skills suddenly posts a walk spike, that could be the last wringing of skills from that player. Billy's 12% walk rate in 2013 was the highest of his career. The pitchers were not throwing strikes as much to him and he became very selective. But his contact was worsening in 2013.
In 2014, the pitchers are challenging Billy and he is not responding. He is dying on the vine. There is NO sign that this is bad luck: his babip is .289 – which is very high for a guy with this batted ball profile. He has actually been a touch lucky.
If Billy does not improve dramatically in May it may be time to bench him in favour of Justin Maxwell.