The Americans scraped through to the WBC quarterfinals after they beat Columbia 3-2 in a closely contested affair on Wednesday night, thanks to a brilliant Mike Trout performance.
"USA advances to the WBC Quarterfinals after beating Colombia. (via @MLBONFOX)" - Bleacher Report, Twitter
•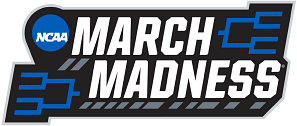 Trout smacked three hits and three RBIs to lead team USA to second place in Pool C. Venezuela, Pool D winners and undefeated in the competition, await the Americans in the quarterfinals on Saturday in Miami.
"Team USA takes on undefeated Team Venezuela in the last quarterfinal game of the #WorldBaseballClassic! Watch tonight at 7 pm ET on @MLBONFOX," MLB, Twitter
The next round, as you all know, is the knockout stage with a single-elimination bracket-style, which only makes the game between the USA and Venezuela a whole lot more exciting. The Venezuelans are on top of their game and bossed their way through the group stage without much fuss, and the Americans, as you know, can never be discounted with the talent at their disposal.
Sure to attract a lot of fanfare, fans took to Twitter to pick sides.
A true clash of the Titans on the line. The Americans pack a punch with the exuberance of youth and the Mexicans come in with a stacked veteran talent. Who will come out on top, will it be Mike Trout, or will it just be another step in Miguel Cabrera's swansong?
Lance Lynn of the Chicago White Sox and Martin Perez of the Texas Rangers are sure to light up the quarterfinals with their fiery pitches, but what remains to be seen is who's going to come on top.
Well, we expect a more 50-50 game, but the Venezuelans look in great shape to dominate right from the get-go.
Will Miguel Cabrera finish on a high in his fifth and final WBC?
Cabrera reiterated earlier this year that 2023 would be the last season of his career, bringing an end to a 21-season-long chapter in the MLB.
"Miguel Cabrera is retiring after the 2023 MLB season, but he is not fully stepping away from the sport he loves" - ESPN, Twitter
He is also playing his fifth and final World Baseball Classic, while Venezuela remains undefeated so far.
Venezuela, who topped their group while remaining unbeaten at the same time, will go all guns blazing to fulfill Cabrera's dream. Title or not, Cabrera's place in MLB history, and in Venezuelan baseball lore, is secure.