Pete Alonso once alleged that MLB was juicing baseballs. They have changed baseballs fairly often so it possibly wasn't a wild accusation. When they wanted more offense, they had used different balls in the past.
However, that was a very different approach as that took place league-wide. In 2019, everyone hit 30 or more home runs. For individual players, it's a different story.
•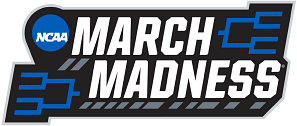 When he was asked about pitchers using sticky stuff to grip the ball and increase spin rate, Alonso deflected. He believed that the bigger issue was that the league was allegedly juicing baseballs for particular players to affect the stats.
He said via Yahoo! Sports:
"I think the biggest concern is Major League Baseball manipulates the baseballs year in and year out depending on the free-agency class or guys being in an advanced part of their arbitration. So I do think that's a big issue, the ball being different every single year."
Right now, it's unclear if this is true or not. There's no evidence beyond any anecdotes from players, but the league hasn't said anything.
---
Pete Alonso believes juiced balls affect free agency
Pete Alonso is sticking to his guns. When pressed on the juiced balls issue, he said:
"Guys have talked about it. In 2019, there was a huge class of free-agent pitchers, and that's 'the juiced balls.' And then 2020 was a strange year with the COVID season, but now that we're back to playing a regular season with a ton of shortstops or position players that are going to be paid a lot of money, like high-caliber players. It's not a coincidence. It definitely is something that they do."
Edited by Zachary Roberts