Legendary MLB manager Joe Torre helped lead the New York Yankees to four World Series titles in the mid-to-late 1990s. The club icon guided the likes of Derek Jeter and Mariano Rivera to their first World Series victories in 1996, ushering in one of the Yankees' most dominant eras.
While his hiring in 1996 was not popular at the time, he quickly became a fan favorite in New York, winning the American Manager of the Year in his first season with the club. He helped the Yankees win their first World Series since 1981, defeating the powerhouse Atlanta Braves 4-2 in the Fall Classic.
•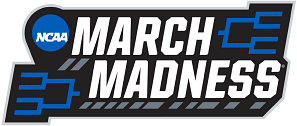 "This day in 1996, the @Yankees clinched their first WS birth in 15 years. Almost one year earlier, they hired Joe Torre..." - Freezing Cold Takes
Joe Torre helped create a dynasty with the New York Yankees, winning the World Series four times in his first five seasons with the club. During the championship run from 1996 to 2000, Torre and the Yankees posted a 487-322 record.
Their strongest season came in 1998 when the team finished 117-48. That 1998 Yankees team is widely considered one of the strongest in baseball history. Torre's roster featured the aforementioned Derek Jeter and Mariano Rivera, as well as All-Stars Jorge Posada, Andy Pettitte, Darryl Strawberry, Paul O'Neill and Bernie Williams.
"Just an exercise, over the last 50 years or so (Big Red Machine onward), which teams from the rest of MLB would give the 1998 Yankees the most trouble in a 7-game series?" - NYY Recaps
While the roster was formidable, Joe Torre played an important part in the team's success during that era. The Brooklyn native continued to manage the Yankees until 2007. He moved on to manage the Los Angeles Dodgers from 2008 to 2010, before retiring from professional baseball.
Since his retirement, Torre ranks fifth all-time in managerial wins after posting a career record of 2,326-1,997, a .538% win percentage. In 2014, Torre was elected to the National Baseball Hall of Fame, receiving 100% of the votes from the Expansion Era Committee.
A look at Joe Torre the player
Not only was Torre one of the most successful managers in MLB history, but he also had a fantastic career as a player. He made his Major League debut in 1960 with the Milwaukee Braves (later the Atlanta Braves), while also spending time with the St. Louis Cardinals and New York Mets.
Torre retired from professional baseball as a player in 1977, finishing his career with a .297 batting average, 2,342 hits, 252 home runs and 1,185 RBIs. As a player, he was selected to the All-Star Team nine times, as well as winning the 1971 MVP Award.