Alek Manoah, the Toronto Blue Jays' up-and-coming pitcher, gave an interview with MLB. In the interview, Manoah talked about giving back to the game.
"I just want to be somebody who, you know, played at the same parks that they play at, sat at the same classrooms, did all that stuff," Alek Manoah said.
•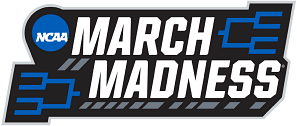 Manoah opened up a camp at South Dade Senior High School in Florida. This camp allows young aspiring baseball players to gain proper training and advice. The pitcher made this camp in 2022 to give back to his community in his own way.
Manoah said that while growing up, he wanted somebody to support him as well. Someone who shared similar interests and who could support him in a way that no one has.
The Blue Jays player not only wanted to inspire the younger generation but also become a beacon of support for them. He wants to see the younger generation of baseball players prosper in South Florida.
Alek Manoah continued by saying that he wanted to be somebody that could be there for the youth. He wanted the youth to look back and think that Alek had supported them when it was the most needed.
"I want to be somebody who's there for them so that they can say, 'Hey, you know what? Manoah did exactly what we're doing right now. We can make it the same way he made it."
The pitcher wishes to be remembered as a role model for young individuals whose circumstances are similar to his. Manoah stated that he wanted others to look at him and wonder how he became the player he is today.
And they too have the ability to reach that talent with the same training that Manoah had. Manoah has already influenced and changed the futures of aspiring youths. Now, we have to wait and see what Manoah's future MLB career will be like.
Alek Manoah talks about his past struggles and becoming what he is today.
Alek Manoah's MLB career is just beginning, but he has already started making waves in the baseball community.
"Growing up in the circumstances that I grew up in, in Homestead and all that stuff, it's very easy to get caught in the negative," Alek Manoah said.
Manoah remembers that growing up as he did has been extremely difficult. He continued and said that it was easy to become negative because of the circumstances he had gone through.
"Being able to have a platform, being able to live out my dream -- [it] started out as just a dream, just like all these kids. They're just dreaming to be in the big leagues."
The Blue Jays pitcher then said that now that he has a platform and is living out his dream. He wants to give back, now that he is in a better place. He also compared himself to the kids of the camp.
Manoah stated that he, too, had aspired to play in the major leagues. Fortunately, Alek Manoah's long-awaited dreams have come true. He has now taken it upon himself to ensure that the youth's dream comes true as well.