The World Baseball Classic (WBC) is an international baseball tournament that takes place every four years, featuring teams from around the world. The tournament is sanctioned by the World Baseball and Softball Confederation (WBSC), and is recognized as the highest level of international competition in the sport.
While the WBC is a great opportunity for players to represent their countries and compete against the best in the world, it also poses certain risks, such as injuries to players.
In terms of reimbursement for player injuries during the World Baseball Classic, the answer is not straightforward. MLB teams are not directly reimbursed for player injuries sustained during the WBC, as it is a separate tournament that falls outside of the regular season. However, there are some provisions in place that can help mitigate the financial impact of injured players.
•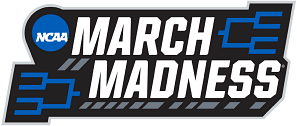 If a player gets injured while participating in the qualifying rounds of the WBC, the team may be reimbursed for some of the expenses associated with the injury. Similarly, if a player gets injured while participating in the WBC and is unable to play for their MLB team for a significant amount of time, the team may be able to recoup some of their lost salary.
It's also worth noting that MLB teams often have insurance policies in place to protect themselves in the event of player injuries. These policies can help cover some of the costs associated with player injuries, including medical expenses and lost salary.
One such example is the Edwin Diaz injury that occurred just a few days back during the World Baseball Classic. The Puerto Rican star suffered a torn patellar tendon which will put him on the sidelines for a prolonged period. The New York Post reported that if Diaz is unable to recover from the injury this season, the New York Mets will be reimbursed for his salary of $18.64 million due to MLB's insurance policy.
The New York Mets are set to be reimbursed for Nate Diaz's 2023 salary due to WBC injury
Whether an MLB team gets reimbursed for a player's injury sustained in the World Baseball Classic depends on the severity and length of the injury as well as the recovery period. It also depends on the insurance policy of the team and the MLB.
In Edwin Diaz's case, the player had to undergo surgery for which the standard recovery time is over eight months. This means that he will be ruled out for the season. As a result, the New York Mets will be reimbursed for Diaz's salary for the year if he cannot participate during the season.