Team Great Britain fell at their final hurdle as they lost to Team Mexico in their final Pool C game of the World Baseball Classic (WBC) at the Chase Field Stadium in Pheonix, Arizona. The match was a close encounter with Mexico, triumphing 2-1 off the back of two RBIs.
Mexico took an early lead in the bottom of the second inning as Alexis Wilson drove a groundball for Issac Paredes to score. Great Britain was able to give it back after three scoreless innings in the top of the 6th as they scored their own groundball single RBI.
However, it was Alexis Wilson who scored another RBI in the bottom of the seventh for the go-ahead single run. Mexico managed to hold on with two scoreless innings to win the match.
•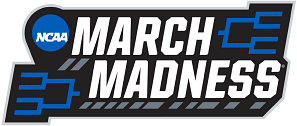 Mexican fans were overjoyed at the occasion and didn't leave a chance to troll their European counterparts who put up a good fight.
Some fans, on the other hand, reflected back on their team's performance as offensively the Mexicans weren't up to the level they have shown in the competition.
Team Great Britain receives a lot of appreciation from baseball fans worldwide
Team Great Britain's performance garnered a lot of praise from fans all over the world as they were able to put up fights against heavy competition in the form of Team USA and Team Mexico and even win a game against the fancied Team Colombia.
Team Mexico will be looking to complete their Pool C campaign with a win over Team Canada in their last fixture.