The Minnesota Twins may be without star shortstop Carlos Correa for a few games as the veteran was forced to exit Monday's action against the Cincinnati Reds after re-aggravating plantar fasciitis in his left foot. It's a disappointing situation for both the team and the player as his health will be a major question mark heading into the postseason.
"Kyle Farmer is pinch-hitting for Carlos Correa in the second inning. Correa, still dealing with the plantar fasciitis, had to run a ways into shallow left to catch a TJ Friedl popup in the first inning." - @dohyoungpark
•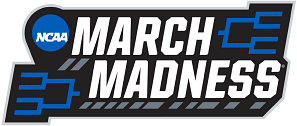 As of Monday, the Minnesota Twins sit 7.5 games ahead of the Cleveland Guardians for sole possession of the American League Central. Although the team currently has a postseason berth locked up, their World Series ambitions are capped if Carlos Correa is not on the field.
Correa's injury occurred in the first inning when the veteran had to cover plenty of ground to catch a pop-up. By the time it was his time to bat in the second inning, Correa did not exit the dugout, instead, the Twins called upon Kyle Farmer to replace to World Series champion.
"Kyle Farmer is in the game at SS replacing Carlos Correa. He pinch-hit for Correa in the top of the 2nd inning." - @MLBONFOX
The Minnesota Twins currently have a 79-71 record this season, which has given them a 7.5-game lead over the Cleveland Guardians. While the team is still looking to officially secure their postseason berth, the health of their star shortstop will be their top concern.
Carlos Correa's health was the major storyline during his free agency this offseason
Correa was one of the biggest stars available on the open market this past offseason, however, his injury history kept some teams from pursuing the talented yet polarizing shortstop.
"As most know, Mets had concerns about the long-term health of Carlos Correa. Early returns of his 6 year, $200 million are out, and they aren't good. Looks like Mets might've gotten really lucky here." - @MarinoMLB
After nearing a massive contract with the New York Mets, issues were raised during his physical examinations, which forced the team to back out of the deal. The same situation later occurred during negotiations with the San Francisco Giants, with the shortstop eventually returning to the Minnesota Twins on a six-year, $200,000,000 deal.