MLB insider Jon Heyman lamented the exclusion of Jeff Kent from this year's Hall of Fame. Kent finished with 181 out of 398 votes, putting him at 46.5 per cent, which is considerably shy of the 75 per cent required to be inducted. Several other deserving candidates missed out this year, including Todd Helton and Billy Wagner.
Jon Heyman is a baseball columnist for the New York Post where he wrote about the disappointment and regret surrounding an event of celebration.
Jeff Kent is a former MLB second baseman who played for several teams throughout his 17-year career, including the San Francisco Giants, Houston Astros, and Los Angeles Dodgers. Despite his impressive statistics and accolades, he was not inducted into the Hall of Fame this year.
•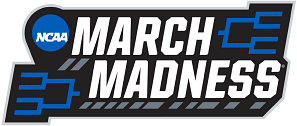 Kent's numbers are impressive, as he is the all-time leader in home runs by a second baseman with 351. He is also a five-time All-Star, a four-time Silver Slugger winner, and the 2000 National League MVP and is considered one of the greatest second basemen of all time.
Jon Heyman wrote:
"Perhaps it's subconscious, but at least some voters embrace the narrative driven by the crowd that emphasizes rate stats over true impact. Nothing against Rolen and the rest, but Kent's omission is just one more thing to regret on a day that's supposed to be all about a celebration."
Why did Jeff Kent not receive enough votes for the Hall of Fame?
Despite his impressive career, Jeff Kent is yet to receive the necessary votes to be inducted into the Hall of Fame. Some believe that this is due to a lack of recognition for his defensive abilities and his relatively low on-base percentage.
Others point to the fact that Kent played during a time when many of the league's best players were alleged to have used performance-enhancing drugs, which may have hurt his chances.
Regardless, many fans and analysts believe that Kent's exclusion from the Hall of Fame is a mistake. They argue that his offensive statistics alone make him one of the best second basemen of all time, also pointing out that many players with similar statistics have already been inducted.
He was also a five-time All-Star during his time with the San Fransicso Giants, the Houston Astros, and the Los Angeles Dodgers.
The MLB Hall of Fame voting process can be a difficult and controversial one, with many deserving players being left out. In the case of Jeff Kent, many believe that his exclusion is unjust and that he should be recognized for his contributions to the game of baseball. His supporters hope that he will eventually receive the honor that they believe he deserves.