Toronto Blue Jays manager John Schneider addressed his team's recent struggles after their latest loss to the Tampa Bay Rays. Despite a resounding 20-1 victory in their previous game, the Blue Jays faltered in the series finale, losing 6-3. Schneider acknowledged the team's difficulties in recent days but remained confident that they would improve in the upcoming games.
Schneider assumed the managerial role for the Blue Jays in 2022 after Charlie Montoyo was fired mid-season. Under Schneider's leadership, the team had a successful season, finishing second in their division and reaching the Wild Card Series, where they fell to the Seattle Mariners. However, this season has presented challenges, with the team struggling to maintain consistency.
While the Blue Jays were off to a decent start in the beginning of the season, they have struggled to produce results in the past few days.
•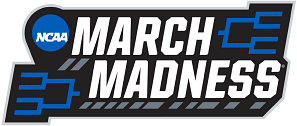 Manager John Schneider spoke about the teams struggles during his post game interview:
"We got punched right in the face the last 10 days or so. You gotta understand that, you gotta make adjustments and you gotta have the right attitude," he said.
Manager John Schneider under fire as the Blue Jays struggle in the bottom of the division
The Toronto Blue Jays' latest defeat to the Tampa Bay Rays put them in the bottom of the AL East table with a 26-25 record so far. Manager John Schneider has been under fire from fans who are disappointed with the team's current form and are calling for changes to be made. Although the MLB season is not yet halfway through, the Blue Jays' situation is concerning, and they must achieve positive results soon to salvage their season.