Jonathan India has reiterated that he wants to do well for the Cincinnati Reds amidst rumors of him getting traded have been doing the rounds.
India has made a solid start to the current season, batting at .276. However, as the Reds are almost certain to promote infielder Elly De La Cruz to their starting lineup, teams have enquired about the possibility of India being available to be traded.
When asked about the same, the 26-year-old said:
•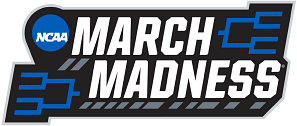 "There's rumors about it going around it about how I could possibly be a guy getting traded. I love this team. I love this organization, and I love this city. Won Rookie of the Year here, and it was all for the city. The fans make me feel special," India said.
About his trade rumors, he added:
"That's just part of the business. I know where I stand with this team. I hope that's not gonna happen. They tell me, it's not. So we'll see. I'm going to give my all for this team no matter what happens. So I'm just excited to be a Cincinnati Red right now."
---
How has Jonathan India fared for Cincinnati Reds?
Jonathan India has been with the franchise since 2018 getting selected as the fifth overall draft pick.
He got his major league debut in 2021 and shone brightly. He ended the 2021 season batting .269/.376/.459 with 21 home runs, 69 RBIs and 98 runs scored. That led to him winning multiple Rookie of the season accolades, including the NL Rookie of the Year award almost unanimously.
However, the previous season turned out to be a below-par one, with the infielder's playing time getting plagued by injury. Several hamstring issues kept India on the injured list, as he starred in only 103 games. His season stats read .249/.327/.378 with 10 home runs and 41 RBIs.
Talks about Jonathan India's availability for the trade window started arising after Elly De La Cruz, Reds' top prospect, was billed to get an MLB debut. If Cruz gets promoted, Matt McLain, who's serving at shortstop for the Reds, will move to second base, leaving India's place as an infielder in doubt.
Only time will tell if he continues to wear the Reds uniform by the end of the season.