Aaron Judge has accumulated a rather respectable CV after spending upwards of seven years in the major leagues. At a function for the Baseball Writers Association of America's New York chapter, the outfielder for the New York Yankees accepted the American League's Most Valuable Player (MVP) Award.
Fans of the Yankees will be hoping that this is only the beginning for their brand-new skipper. Since making his MLB debut in 2016 with the Yankees, Judge has grown into one of the league's most offensively versatile players.
•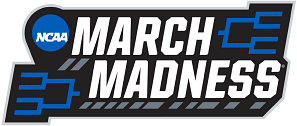 "Most Valuable as a human being too. Cheers to the Captain" - loaisiga43_
"Any objections? Didn't think so" - Yankees
Aaron Judge, a four-time All-Star, broke the American League home run record last season by hitting a record-breaking 62 home runs. He set league records for home runs, RBIs, runs, on-base percentage (OBP), slugging percentage, and OPS during one of baseball's best offensive seasons. Giving the prize to any other ball player would have been called out and seen as an injustice.
Judge was the 14th Yankee to receive the honor. With this renowned honor, the 30-year-old joins the ranks of some of the older Yankee legends, namely Joe DiMaggio, Babe Ruth, Micky Mantle, and more, but is still lacking that elusive World Series title that all these other legends won during their playing days for the Yankees.
Aaron Judge is already a Yankee legend
After a somewhat stressful and underwhelming free-agent experience, Aaron Judge re-signed with the New York Yankees. Hal Steinbrenner did not give up on their star player and was able to re-sign Judge to a massive nine-year, $360 million-dollar contract that would pay Judge, at least, $40 million per year. The star slugger was almost taken over by the Giants, who were prepared to offer Judge a massive deal.
"Here's a camera angle you won't see anywhere else: TheJudge44 accepting his 2022 AL MVP award" - BryanHoch
The Yankee administration then revealed that Aaron Judge would become their new captain during a glitzy press conference to mark Judge's signing. Up until 2014, Yankee legend Derek Jeter served as the team's captain.
After a noteworthy campaign, Yankees supporters urged the team to make a bigger impact next year. Since 2009, the team has not been able to claim a World Series victory. One of the few items of silverware missing from Judge's trophy cabinet is this one. In 2023, he will be driven to get a World Series ring.